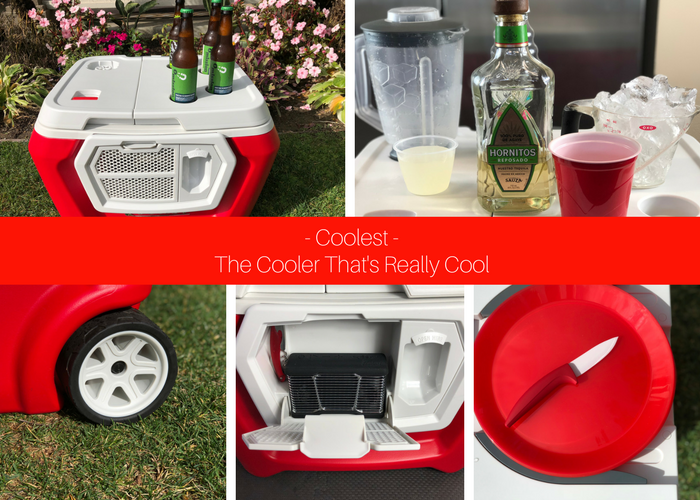 Coolest- The Cooler That's Really Cool
Take Tailgating to a whole new level with The Coolest Cooler. This remarkable new cooler is a multi-function cooler created by Ryan Grepper. It includes an ice-crushing blender, a Bluetooth water-resistant speaker, a USB charging port, LED lamps, a bottle opener with magnetic cap catch, plates, knife, corkscrew and a removable divider that can also be used as a cutting board. The split lid design is made with steel hinges and includes cup-holders.
The cooler's hexagonal shape has a 55+ quart capacity. The cooler is powered by a rechargeable lithium-ion battery and the removable Bluetooth speaker is also rechargeable and can be paired with a second speaker up to 30 ft away.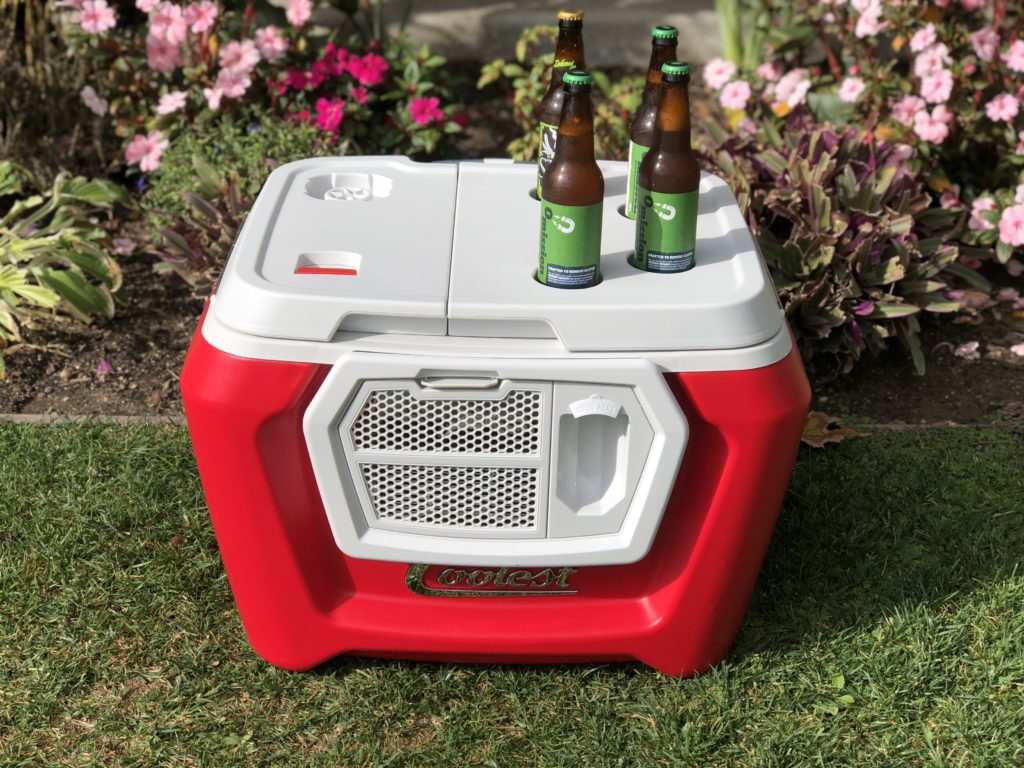 This cooler can accommodate pretty much any location.  It has huge wheels that are big, fat and rubberized so there isn't a sand dune, rail or pebble-strewn stadium parking lot that it can't handle. The Coolest even has built in cup/drink holders so you will never have to worry about your drink spilling.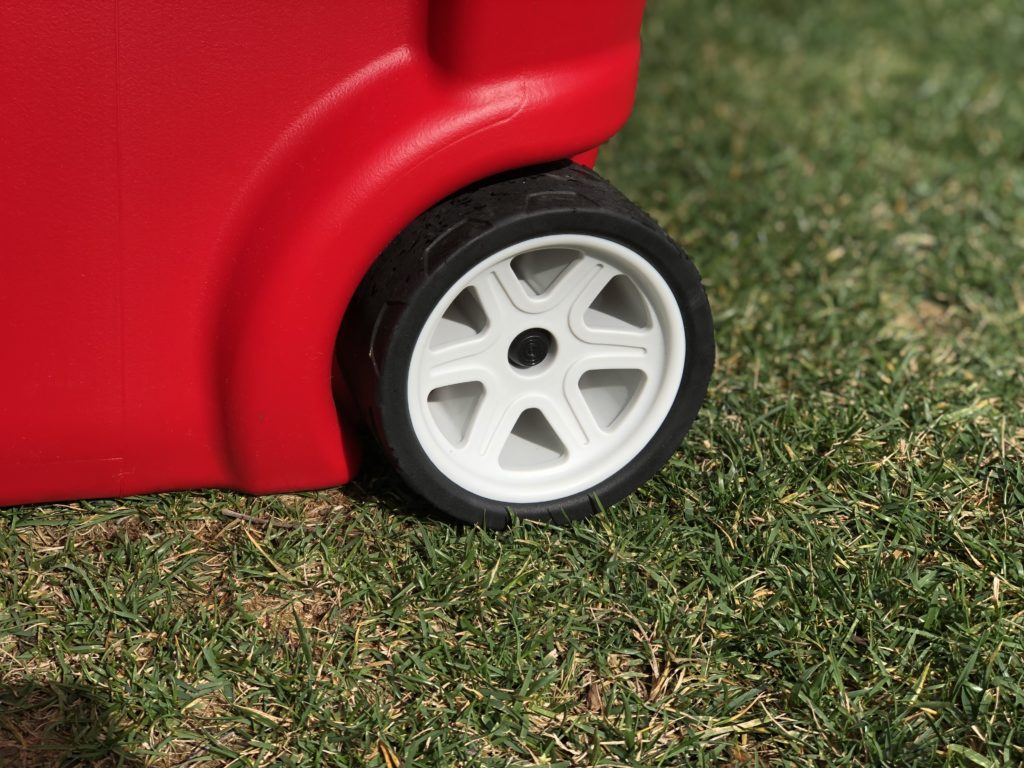 It also has a long telescoping handle made from an extra-thick anodized aluminum tubing so it is sturdy and strong and a tie-down bungee cord that allows you to keep towels or any other items you might want to bring in place.
See The Coolest In Action
Accessories Galore
There isn't anything this cooler doesn't have for the perfect tailgating party. Below are some of the awesome accessories:
Corkscrew for opening a bottle of wine or popping open a bottle with a cap. (although there is already a bottle opener with a magnet already built into it! See the video above for an example.
Blender/Pitcher for making margaritas.

Cutting Board / Divider/Knife. The cutting board  doubles as a divider.  This way, you can keep your cold beer separate from your soda, or your soda from your ice, or your ice from your fruit and garnishes.

Charging Station with a battery. It power the Coolest's built-in blender

Plates for dining. Set of 4 and you can buy extra.
Bluetooth Speaker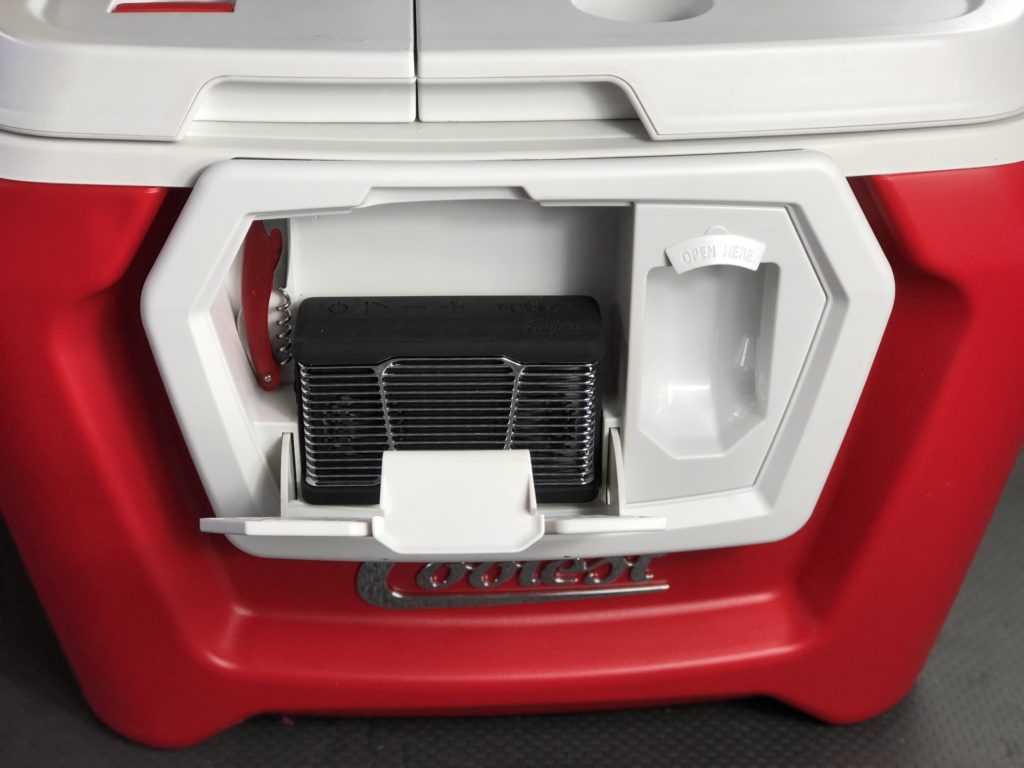 Do you have Pandora? Because this is the perfect setup for streaming music with Pandora! The Coolest Cooler comes with one Outdoor Bluetooth Speaker, but you can also purchase an extra one because two is always better than one. That means you can have two speakers playing simultaneously, surrounding your party in good vibes! The PARTY PAIRING™ Outdoor Speaker is a water-resistant, 5-watt Bluetooth 4.0 speaker, with dual drivers and a pairing feature to stream music from one phone to two speakers up to 30 feet apart!!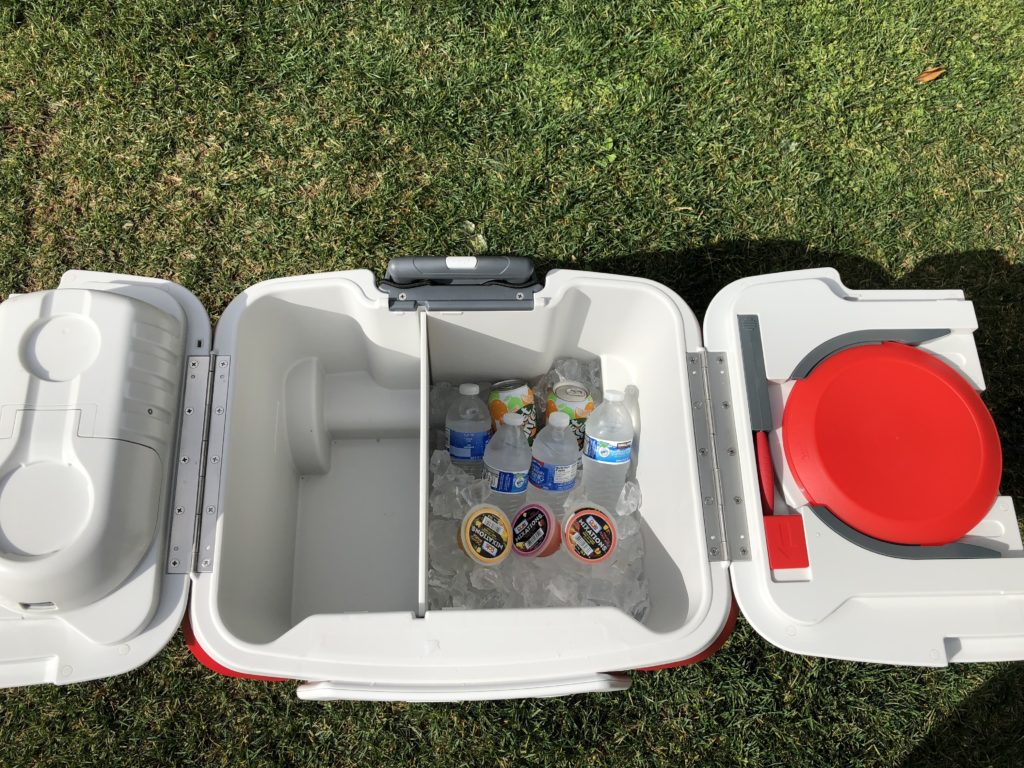 Seriously, if you love getting together with large groups of people you will be the hit of the whole neighborhood and in your friend circle. The Coolest is made for fun and built to last. It's practically like an over-eager dog begging you to get outside. From backyard to beach, from lake to a tailgate, the Coolest turns good times into great memories with family and friends. The best part is you can buy the Coolest on Amazon. It comes in red, green, black blue and orange!
For more information please visit Coolest on Facebook and on Twitter.