Laura Filipowicz is a vlogger, a successful entrepreneur and a CEO extraordinaire. She connects local brands with influencers and has been featured in numerous publications. She has also worked with many celebrities and is highly respected in the community. She and her husband also run the successful travel site Family Vacation Hub.
We love that you are an absolute go-getter. Where do you see yourself in 5 years?
Lets see, 5 years. I will be working primarily in the Gen Z and Gen Alpha Influencer space developing projects in the areas of video production & entertainment, fashion, social media and brand partnerships via our Agency; ConnectHER Media

How did you form ConnectHER Media?
Sometimes the best projects you work on are the ones that launch organically. I never sought out to launch an agency, but through the years and after working directly with brands and organizations, it just felt right to move in that direction so that we could bring in all of our owned media under one Agency.
What would you say is the #1 key to success in your business?
It's actually as simple as staying genuine to yourself and those that you work with. Too many in this arena are looking out for themselves before others. However, people lose sight of the "human side" of things and focus too much on the numbers and how they will benefit from it. Sometimes that's something you have to consider, of course. But, to be successful it's super important to be true to your brand, your partners and yourself. 
You work a lot with teens and tweens. What words best describe Generation Z?
Digital Natives – wait that's two words lol
What makes brands relevant to Generation Z?
Gen Zers are self starters. They seem to want to do everything themselves. That's a good thing! What brands fail to see is that Gen Zers want brand to help them get somewhere but they want to work to get there. They don't like for things to be done entirely for them. Brands will need to incorporate education into projected projects when dealing with this generation. We've been doing this through the Gen Z Social Summit and it's awesome to see their desire to learn about how to uplevel their game in this saturated market.
Why is it imperative to understand the importance of Generation Z in family purchasing and decision making?
I have a 14 year old and although we pay for much of what she requires or needs, her decisions about things definitely define some of the items we purchase and even what trips we take and what activities we do as a family. Gen Zers are also very intune with the environment and their voices come in loud and clear into the decisions we make like using reusable straws vs disposable ones. They have more of a say in today's households than people know.
This is your 2nd year hosting the Gen Z Social Summit at Great Wolf Lodge. What can guests expect this year?
We have grown from a one day event in 2018 to two three-day events in 2019. In May 2019 we hosted a pop-up Gen Z Social Summit in Atlanta and it yielded about 40+Million impressions. Our October event in SoCal will be our biggest and we expect a very industry-diverse mix of guests. We expect Gen Zers between the ages of 13-22 with different levels of influence and even more unique is that they all come from different industries. We have kids in entertainment, TikTok influencers, YouTubers, Instagramers and so many more.
This three day event will feature the Gen Z Girls & Guys Launch Party, a unique fashion show taking place inside the Great Wolf Lodge waterpark, workshops for teens and parents including one on mental health, private waterpark vip party, educational workshops and so much more!   
There is so much to navigate in the world of social media. What advice would you give to a fellow parent whose child is looking to become an established content creator or even the next youtube star?
It's not as easy as it appears. There is so much more to it and although videos do go viral from time to time, being famous is not the reason they should be creating content. They should love their craft. Also, parents need to be ready to be as involved as their child is because as minors, we as parents still must be able to manage not only what content goes out, but be there to support when they get frustrated with editing (because that will happen). 
Get tickets To GenZ Social Summit
The Gen Z Social Summit is The Only Event for Teen Influencers in Digital Media, Entertainment, Business & More! | So.Cal. It takes place Friday, October 18, 2019 at 8:00 PM – Sunday, October 20, 2019 at 1:00 PM (PDT) at Great Wolf Lodge in Garden Grove. Get your tickets here: http://bit.ly/2ZtBfUy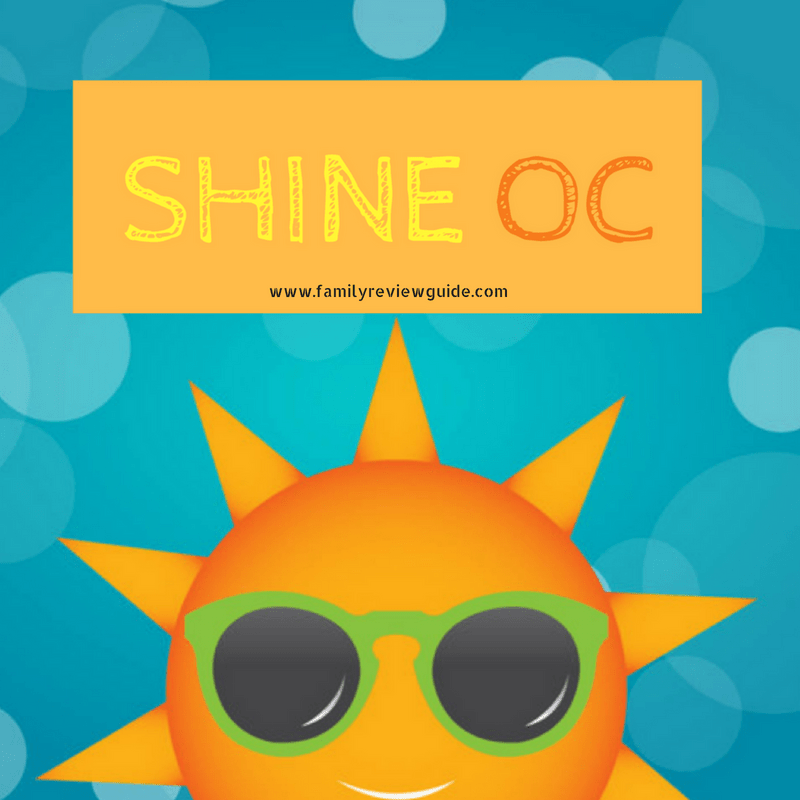 Shine OC is a monthly series about exemplary employees, families, kids and more in the OC community.  It includes interviews, photos, videos and enlightening stories. If you know of a special person who would like to be in the spotlight, send us an email at [email protected].