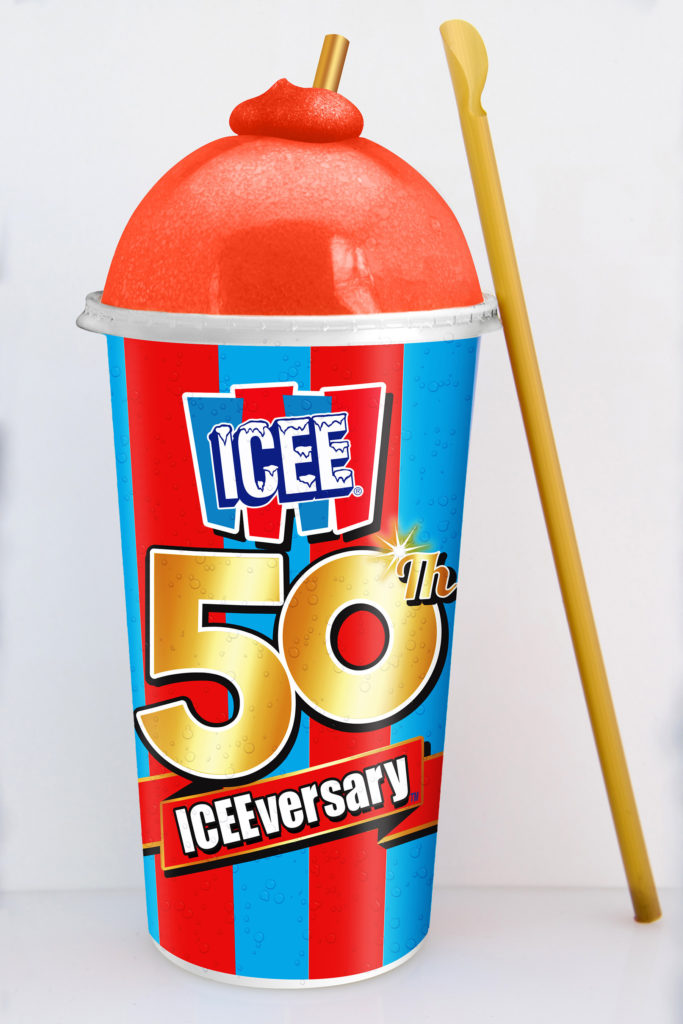 When I think of an ICEE, The store 7-11 automatically pops into my mind. It's the first place I ever experienced a frozen ICEE as a kid. Can you believe they have been around since 1967? This year ICEE is celebrating 50 years of America's favorite frozen beverage and will debut various new flavors and limited-edition packaging throughout the year, INCLUDING a new mystery flavor!
ICEE lovers will have the opportunity to sip new flavor blends in limited-edition 32 ounce cups with a golden spoon-straw. Flavors include:
Fanta Sour Grape
Dragon Fruit
Mango Strawberry
Lemonade and Strawberry Lemonade
Laffy Taffy
Mango Chili Lime.
ICEE Facts
The ICEE Company began as ICEE of

Los Angeles

in 1967.
Over the next two decades, the company expanded in the western

United States

and eventually became ICEE

USA

The ICEE company was acquired by J&J Snack Foods in 1987.
The ICEE Company sells approximately 500 million ICEE drinks each year – enough to fill 141 Olympic-size swimming pools.
ICEE's first flavor ever was Cola.
Carbonation makes ICEE fluffy. The mixture of syrup, water and CO2 gets combined and frozen in a chamber within the equipment. Then the equipment makes and dispenses the product.
Diet or sugar-free ICEE's are currently not available. Sugar actually plays two roles in the production of ICEE. First, it helps make ICEE taste great and second, it acts as a "freezing control." Without the exact amount of sugar, ICEE would freeze up too hard and would not dispense from the machine to your cup.
For more information, visit ICEE.com or visit them on Facebook and Twitter.