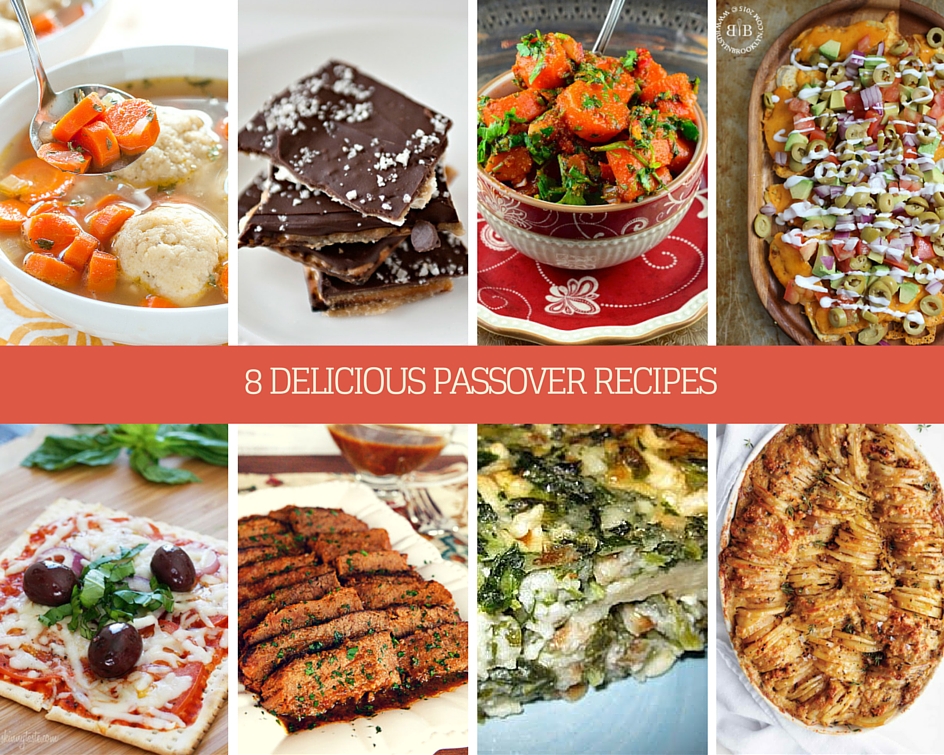 I have my first round up for you today. A Passover Round Up with 8 Recipes. Passover is less than a month away and if you celebrate it, you know just how much effort goes into the cooking process. Why not try some new recipes this year? If you celebrate for all 8 days then this roundup should be even more enticing.
I have been drooling looking at each and every one of these recipes. All are amazing and one could be made each day or you can make several for the first night.
I must say though that the salted toffee matzah is my all time favorite and is a huge hit with kids and adults alike. Make some extra and bring it into work. You will be everyone's favorite for weeks to come.
Passover Recipes
For more great Spring content, be sure to check out these awesome posts written by my fellow Chosen Chix bloggers: