This shop is part of a social shopper marketing insight campaign with Weave Made Media and Farmland/Smithfield, but all opinions are my own. #weavemade #ReadySetRibs http://my-disclosur.es/RgFrEH

Honey Pecan Crockpot Ribs
Now that it is summer time in CA it is getting a little too warm to turn the oven on daily. That is why I love my crock pot so much!!! I can throw dinner in it first thing in the morning and forget about it until it's time to eat. We eat a lot of meat and Ribs are one of my favorite things to put in the crockpot. Recently I came across a Honey Pecan BBQ sauce and thought that might taste delicious on some ribs. So I set out to my local Walmart and picked up some thick and meaty Farmland Ribs. My kids also love Rootbeer and only get soda on special occasions so I picked up some I.B.C Rootbeer in the glass bottles. Ribs and Rootbeer. Sounds like a great dinner, right?

The first thing I did was pull out my crockpot. I use it so much that it's missing the handle on the lid. Cut the rack so that you have 2 smaller slabs instead of one otherwise they won't fit in the crockpot.
Season the ribs with your favorite rub or seasoning. I used a butcher blend that I got from one of my favorite restaurants nearby. Cover both slabs with it and return to crockpot.

Then Cover Both Slabs With Onion and Garlic. The onion will carmelize giving it a delicious flavor.

Using Stubb's Honey Pecan BBQ Sauce pour1 cup of sauce over the ribs. I drizzled it on both of the slabs.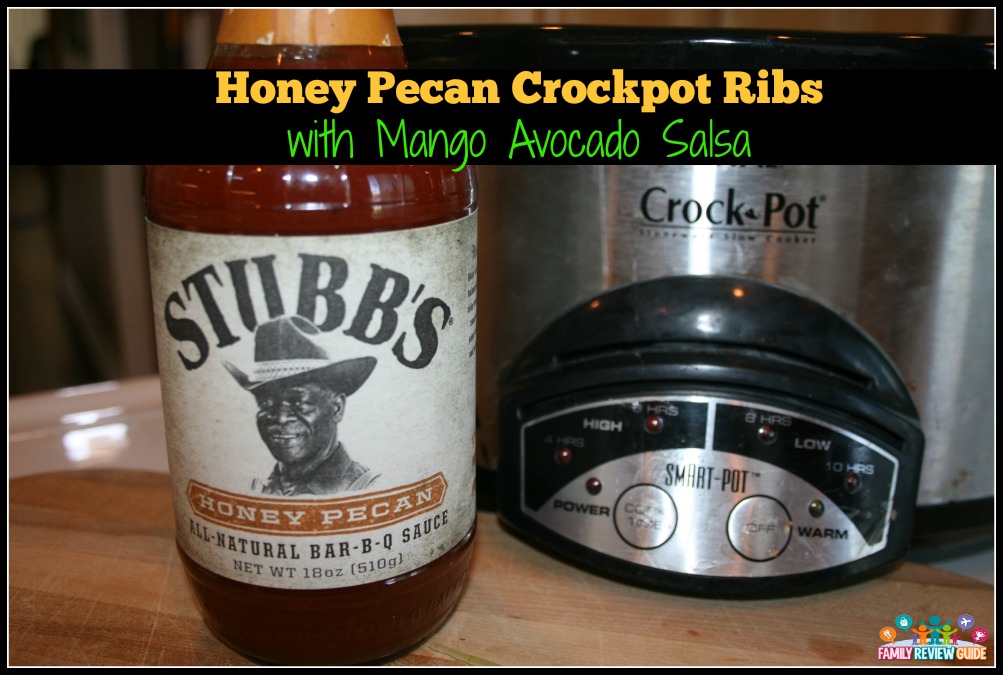 It already looked delicious and it wasn't even cooked! Set your crockpot to low and let it cook for 6-8 hours. My crockpot has a timer on it so it moves to warm after it is done cooking. Once the ribs are done they should be falling off the bone.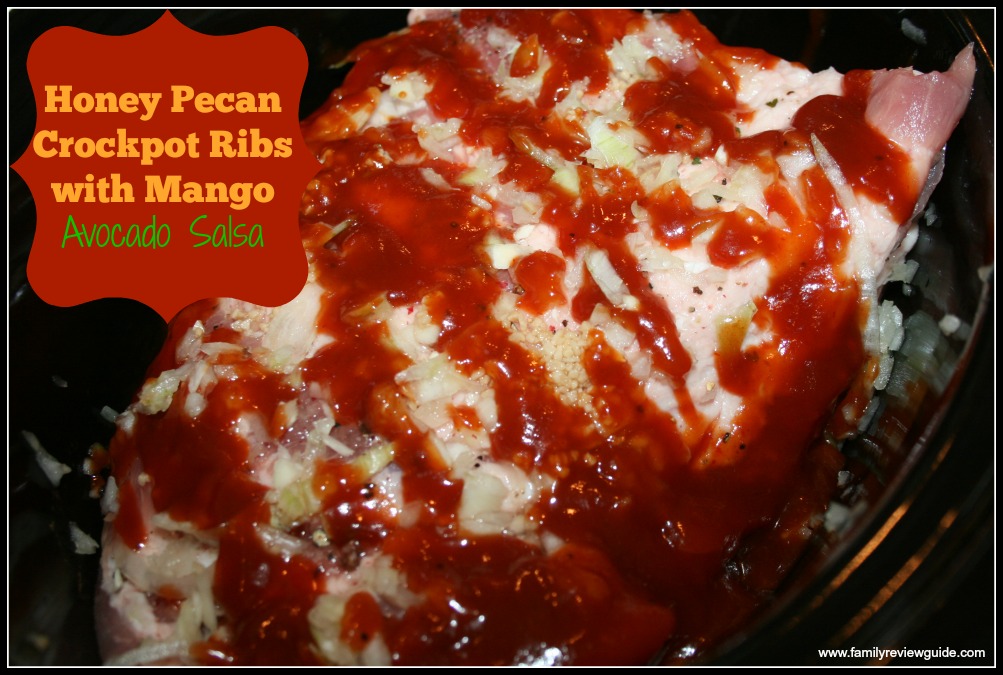 Mango Avocado Salsa
This salsa is amazing and goes great on ribs. First dice a red onion, a mango, and an avocado up and place them in a bowl.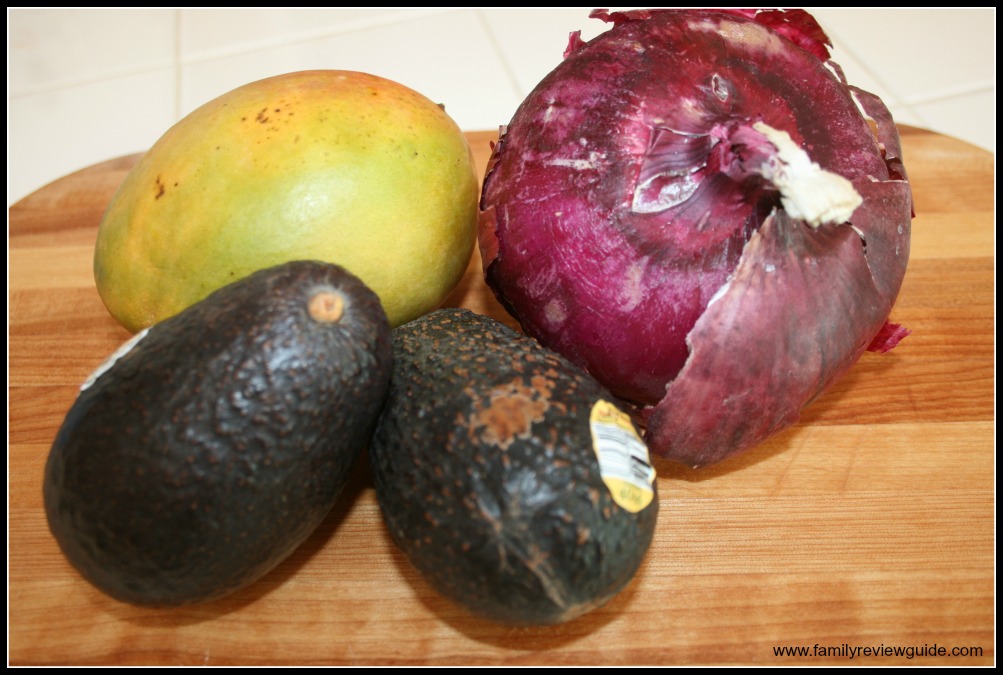 Mangos are super easy to peel and avocados are too if you just take a knife to the skin and peel it away. After you dice everything add your salt, pepper, cilantro, lime juice and olive oil. Play with it until you get the flavor you desire.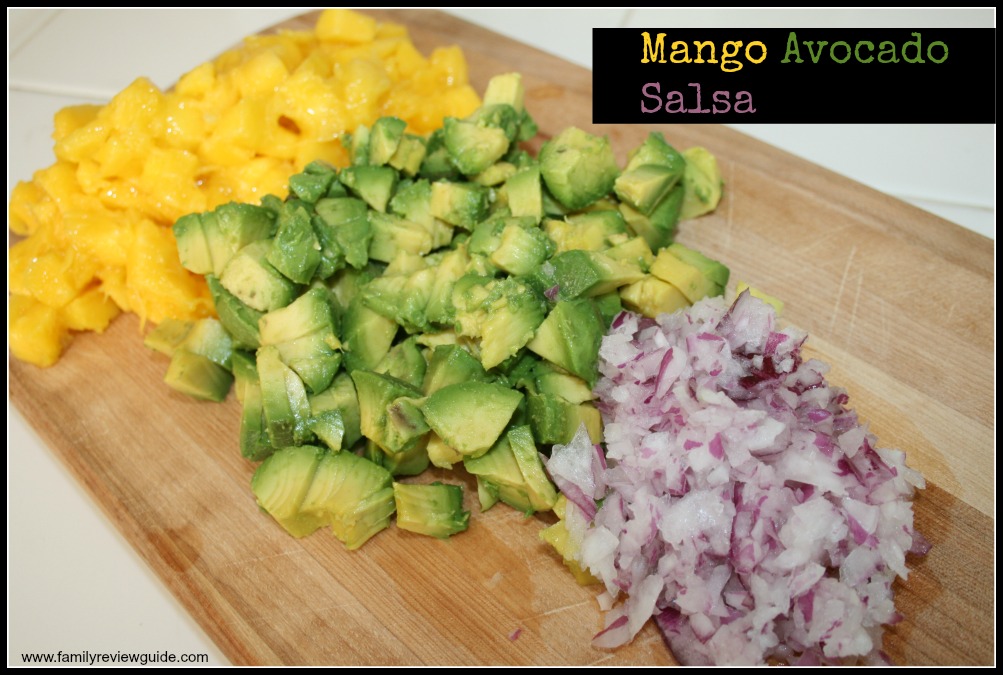 I did not have cilantro but I added a little bit of parsley and it still tasted great! I even added a tiny bit of lemon juice.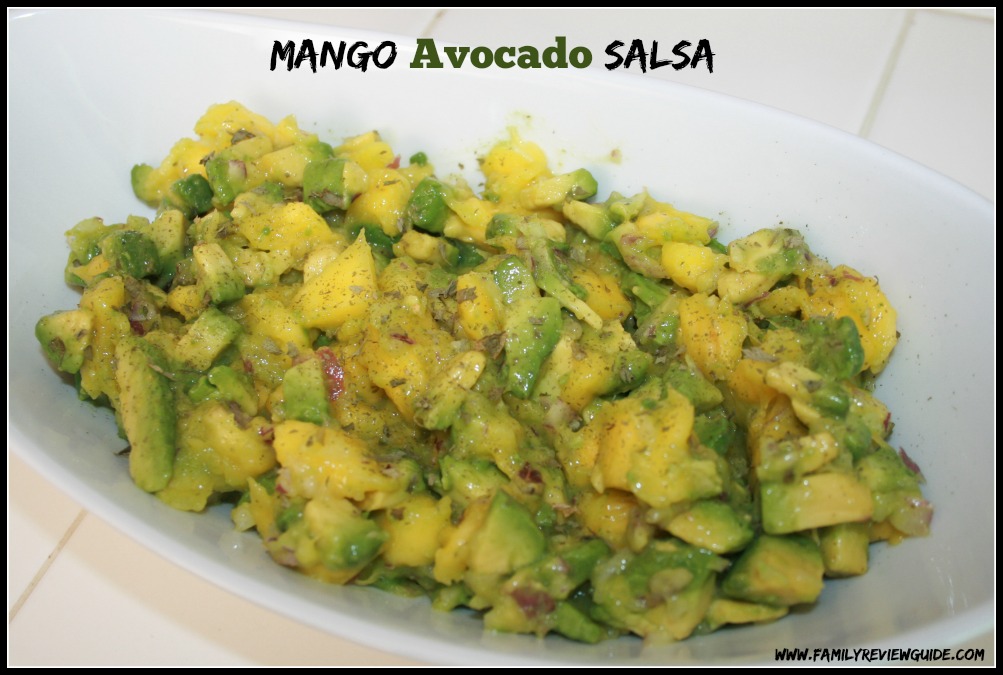 I got some straws for the kids, popped open their rootbeer and sat down for a delicious dinner! I also cooked some parisian carrots and topped them with a sprinkle of brown sugar.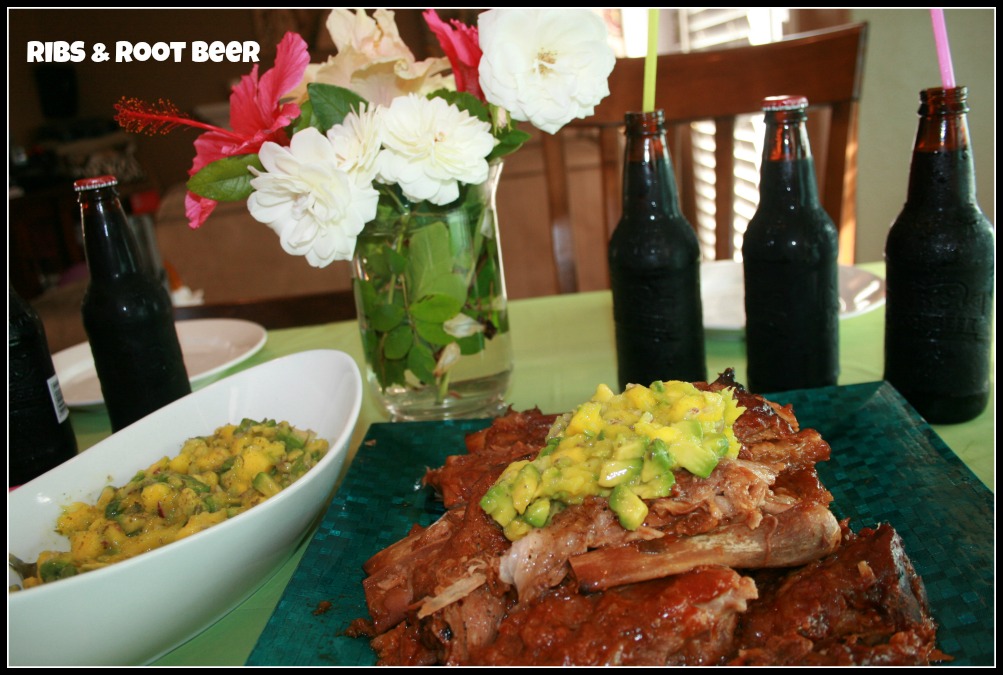 Cheers!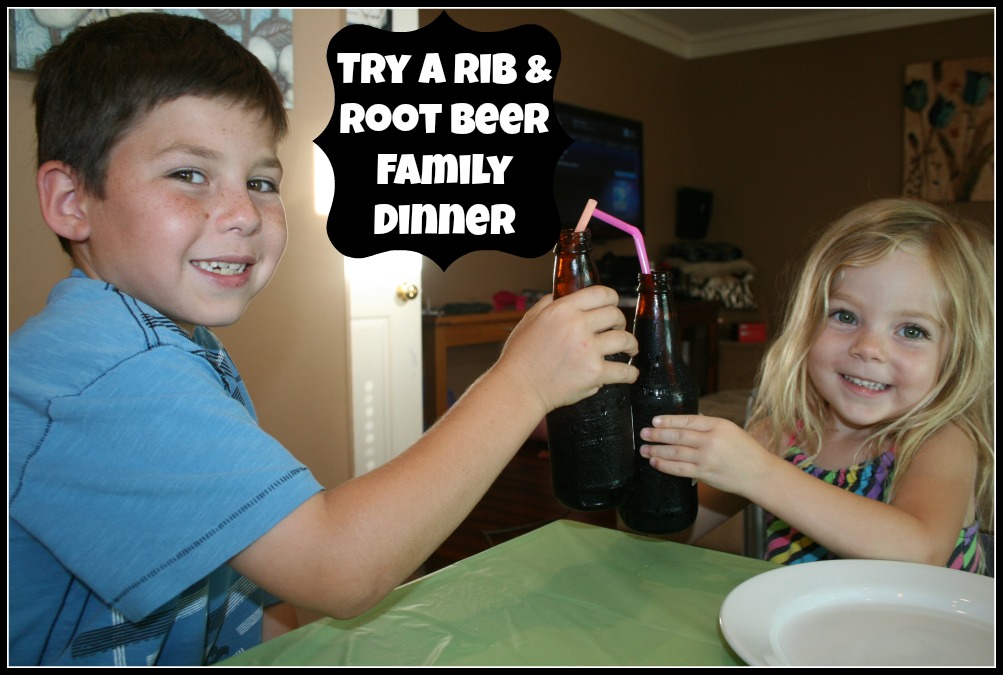 My older son even cut some flowers for me from our backyard and put them in a vase.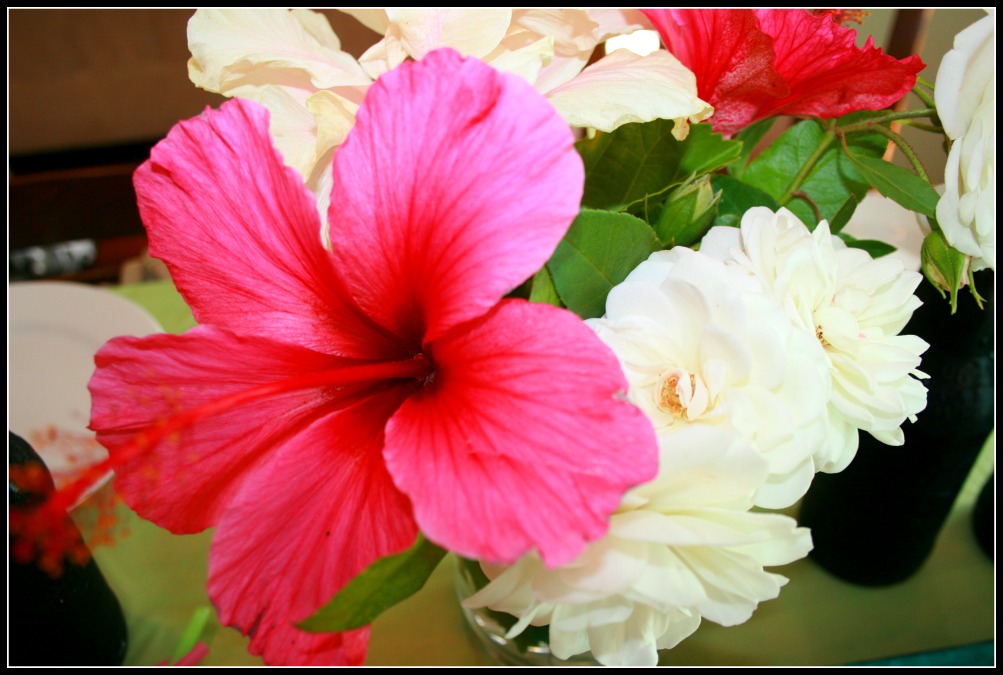 The ribs were so tender we pretty much ate them with a fork. The salsa was a very nice addition.

Facts about Farmland/Smithfield Ribs
Farmland All Natural fresh pork is proudly raised in the U.S.A.  Fresh cuts are free from artificial ingredients and preservatives and minimally processed.

Smithfield All Natural products are free from artificial ingredients, preservatives or added steroids or hormones

The company offers an "All Natural" tenderloin which is a great option for grilling as well.
Coupon For Farmland/SmithField Ribs
You are in luck because coupons.com has a coupon while supplies last for $1 off any pack of Farmland/Smithfield Ribs at Walmart. Just click on the link, click on the category for food and it is on the 5th page.
Grilling Tips From The BBQ Pitmasters
Being the wife of a husband who travels I am often times the one doing the grilling. http://www.readysetribs.com is a great site with grilling tips and recipes that has proved very useful. I learned a lot about the different types of ribs there are and how they differ.
Enjoy your dinner!!!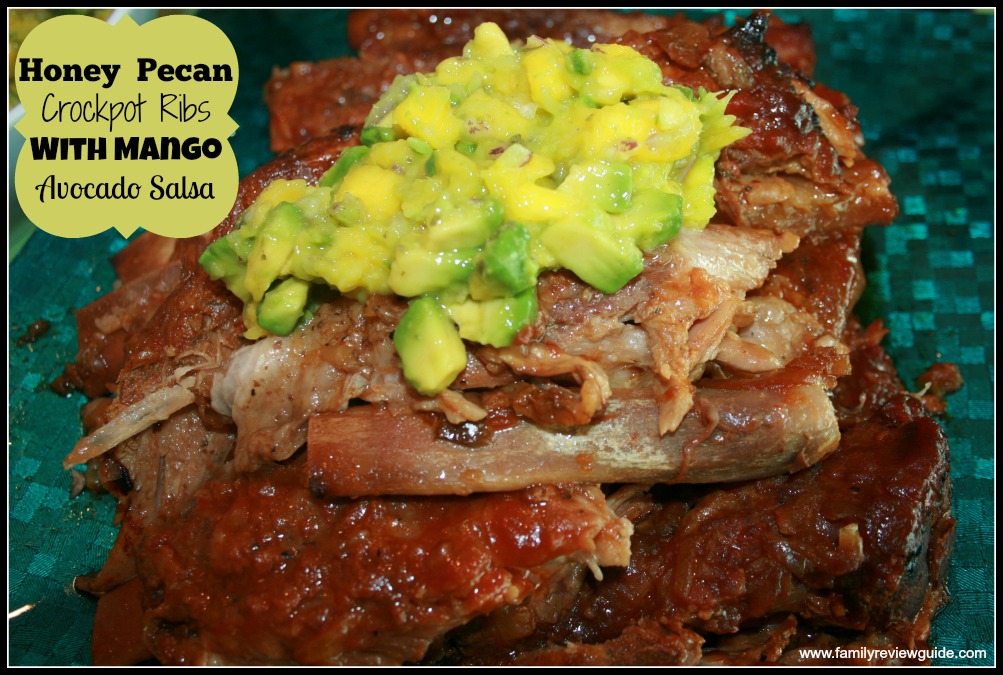 Honey Pecan Crockpot Ribs With Mango Avocado Salsa
Ingredients
**Rib Ingredients
2½

lbs

baby back ribs

1

large yellow onion

, small diced

1

cup

Stubb's Honey Pecan Bar-B-Q Sauce

1

tbsp

your favorite Rub or Seasoning

(optional but recommended)

1

tsp

minced garlic

special equipment: 5 qt. Slow Cooker
**Salsa Ingredients
1

Large Avocado

1

Large Mango

1

Small Red Onion

Cilantro

Lime Juice

Salt

Pepper

Olive Oil
Instructions
Using a sharp knife, slice rack of ribs in half so you have two small racks. Generously sprinkle the Rub/Seasoning all over ribs.

Place both racks at the bottom of your Crock Pot.

Place diced onions on top of ribs in the pot, followed by minced garlic. Finally, pour barbecue sauce over everything.

Place lid on Crock Pot and turn heat to low. Cook for 7 hours—meat should be definitely falling off the bone at this point!
Recipe Notes
For Salsa, dice avocado, Mango, and Red Onion and place in a large bowl. Add Cilantro and season with salt, pepper and olive oil to your liking. Toss and serve on top of ribs.