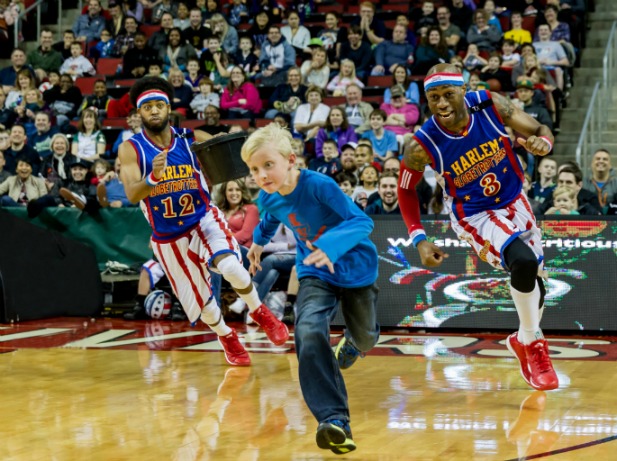 If you have ever seen the Globetrotters play, then you know what a unique bunch of individuals they are. Not only are they super talented but they are great roll models. They offer summer skills clinics and often serve as ambassadors for great causes. This Harlem Globetrotters will bring their unrivaled family show to the Los Angeles area, during their 90th Anniversary World Tour. The Globetrotters' Southland game schedule follows below.
Anaheim at Honda Centeron Saturday, Feb. 13, at 1 p.m., and 7 p.m., and on Sunday, Feb. 14, 2016, at 2 p.m.
Mission Viejo at the Saddleback College Gym on Tuesday, Feb. 16, at 7 p.m., and Monday, Feb. 22, at 7 p.m.
Santa Barbara at the UCSB Events Centeron Wednesday, Feb. 17, at 7pm.
Ontario at Citzens Business Bank Arena on Saturday, Feb. 20, 2016, at 2 p.m., and 7 p.m.
Los Angeles at the Staples Center on Sunday, Feb. 21, 2016, at 12:30 p.m., and 5:45 p.m.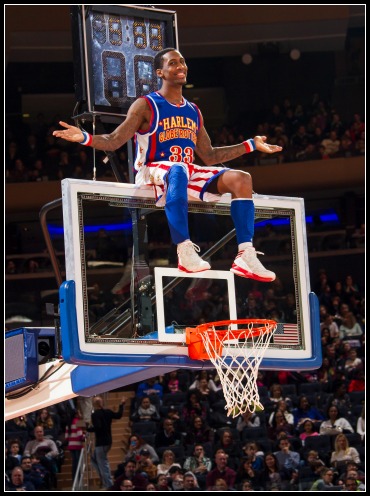 Fans are encouraged to visit GreatAssist.com to nominate a worthwhile cause or a deserving family in need of a smile, and the Globetrotters will help as many fans as possible throughout the tour.  In addition to fan requests, the team is planning to bring their bullying prevention program to over 400 schools and community centers, talk to youth about character education and physical fitness, visit children's hospitals and lend a hand to those in need.
Tickets for the southland shows can be accessed at harlemglobetrotters.com.
Known worldwide as the Ambassadors of Goodwill, the Globetrotters will honor a "Hometown Hero" at each of their 310-plus games in North America. The team is searching for active, wounded or retired members of the military who have made their community proud with their brave service and exemplary character. Fans can nominate "Hometown Heroes" at harlemglobetrotters.com. The Globetrotters will also play a portion of each game with a camouflage basketball as a sign of respect to all who protect our freedom.
Players on the Roster
On the court, the Globetrotters' 90-year celebration will feature some of the greatest athletes and entertainers on the planet. With a star-studded roster featuring Big Easy Lofton, Ant Atkinson, Hi-Lite Bruton, Thunder Law, Bull Bullard and Cheese Chisholm– plus female stars TNT Maddox and Sweet J Ekworomadu* – the Globetrotters' one-of-a-kind show is unrivaled in the world of family entertainment. Every game will showcase incredible ball handling wizardry, rim-rattling dunks, trick shots, hilarious comedy and unequaled fan interaction. After the game, Globetrotter stars will sign autographs and take photos with fans.
Transportation
You can take the Metro rail and buses to many of the location listed above.
Win 4-Free Tickets to the Harlem Globetrotter
note: winning tickets are complimentary exchange passes and need to be taken to the box office to exchange for an actual ticket.