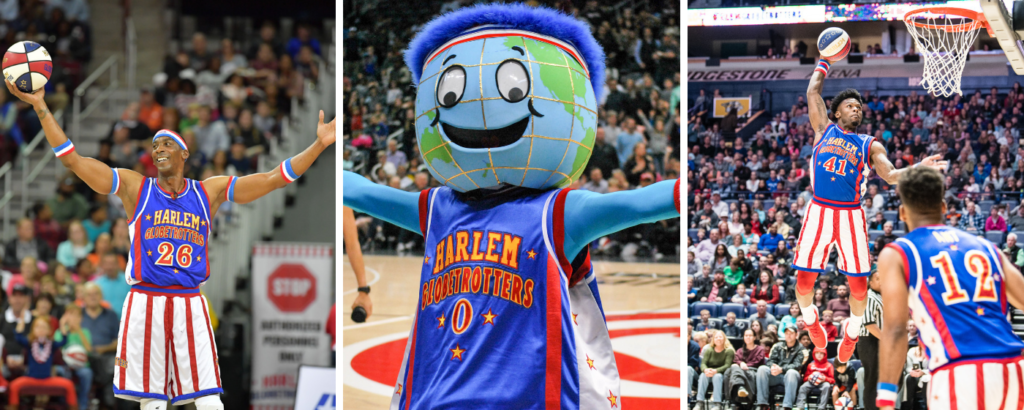 The world famous Harlem Globetrotters, featuring some of the most electrifying athletes on the planet, will bring their spectacular show to the Los Angeles area during their 2019 World Tour.  The Globetrotters' Los Angeles area game schedule follows below.
*Walter Pyramid at Long Beach State University Friday, February 15 at 7pm.
*Citizens Business Bank Arena in Ontario Saturday, February 16 at 2pm and 7pm.
*STAPLES Center in Los Angeles Sunday, February 17 at 2pm.
*Honda Center in Anaheim Saturday, February 23 at 2pm and 7pm.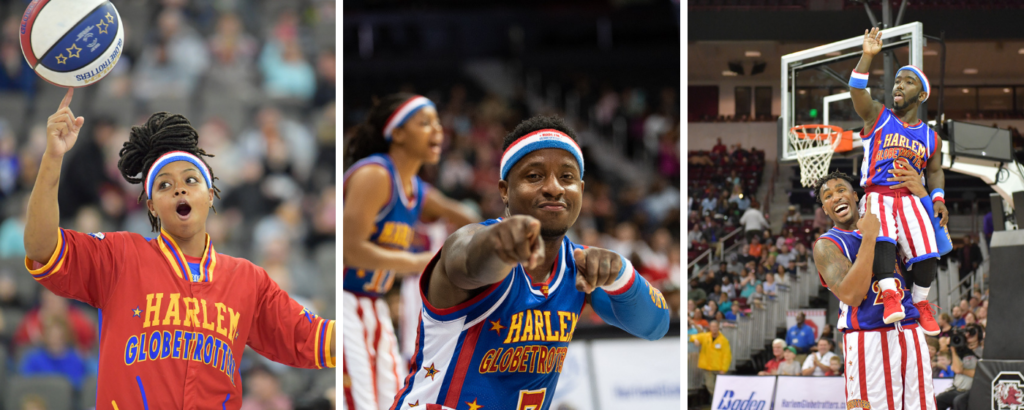 The Harlem Globetrotters roster showcases some of the most thrilling athletes in the world, including Big Easy Lofton, Ant Atkinson, Hi-Lite Bruton, Hammer Harrison, Thunder Law, Bull Bullard, Firefly Fisher and, Cheese Chisholm – plus female stars TNT Lister, Torch George and Hoops Green.
Pre Show Events
Prior to every performance, fans can secure a ticket to Magic Pass, the Globetrotters' exclusive pregame event. Magic Pass gives fans unprecedented access to the stars of the team, an opportunity to learn tricks, shoot hoops and take pictures on the court. After each game, fans can participate in a free autograph session.*
An additional exciting new element fans can look forward to this year is a new interactive mobile app with exclusive features, including an augmented reality (AR) basketball toss game and one-of-a-kind image filters that can be shared on social media.
Also back by popular demand, fans will also get a chance to see the Flying Globies, an amazing acrobatic trampoline dunk team that will defy gravity during breaks in the game action.
What is a Magic Pass?
Prior to every game, the Globetrotters will bring fans closer than anywhere else in sports, with an unmatched pregame fan interaction with its Magic Pass. This ticketed event allows fans an exclusive opportunity to interact with the team's stars on the court, shoot hoops, learn tricks, and pose for pictures. After the game, Globetrotter stars will be on hand for additional autograph and photo opportunities.
Watch The Globetrotters in Action
The 2019 tour marks the return of the Globetrotters' longtime nemesis, the Washington Generals. After a long-standing series which saw the Generals lose over 14,000 times, the team is back from a two-year hiatus to rebuild and refocus around one goal – to beat the Globetrotters. After making its retooled debut this summer in the $2 million, winner-take-all "The Basketball Tournament," the new-and-improved Generals are out to finally take down the Globetrotters – once and for all.
How much Are Tickets To Harlem Globetrotters?
Tickets for Los Angeles area shows start as low as $19.00 at harlemglobetrotters.com and arena box offices.  Information on group and scout tickets can also be found at harlemglobetrotters.com.
Get A Promo Code
Use Promo Code: FUNFAM for 25% off all venues.
For the latest news and information about the Harlem Globetrotters southland games, visit http://www.harlemglobetrotters.com/socal and follow them on Twitter @Globies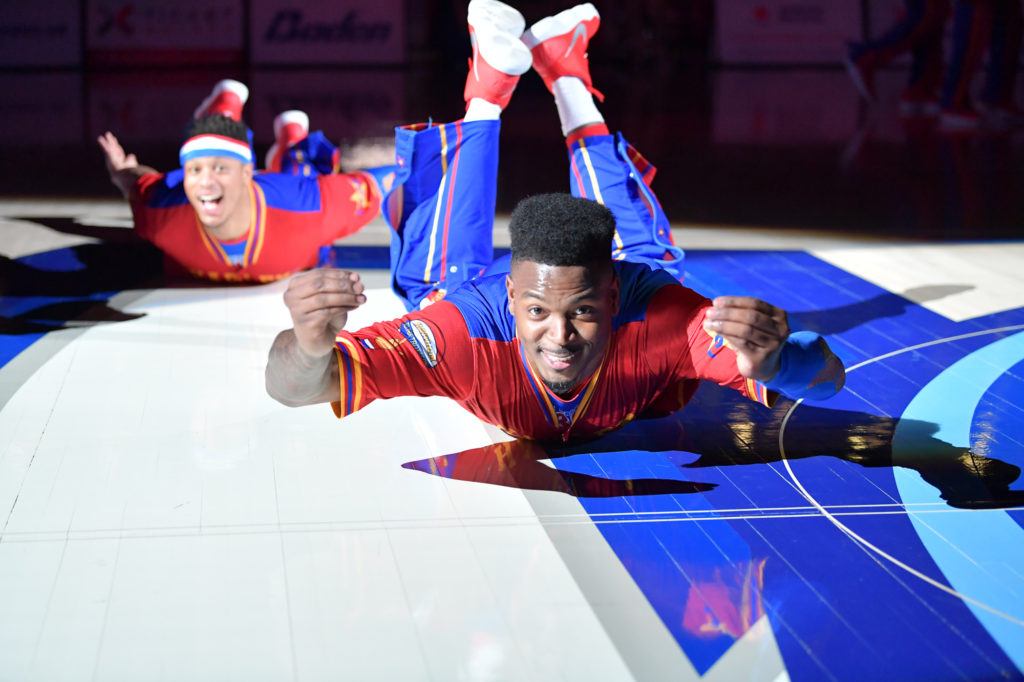 Win a Family 4-pack of tickets To The Honda Center
One lucky winners will receive a family 4-pack of paper tickets to see The Harlem Globetrotters at The Honda Center on February 23rd.
**Tickets MUST be redeemed at box office as designated on the voucher up until showtime for the designated value seats.