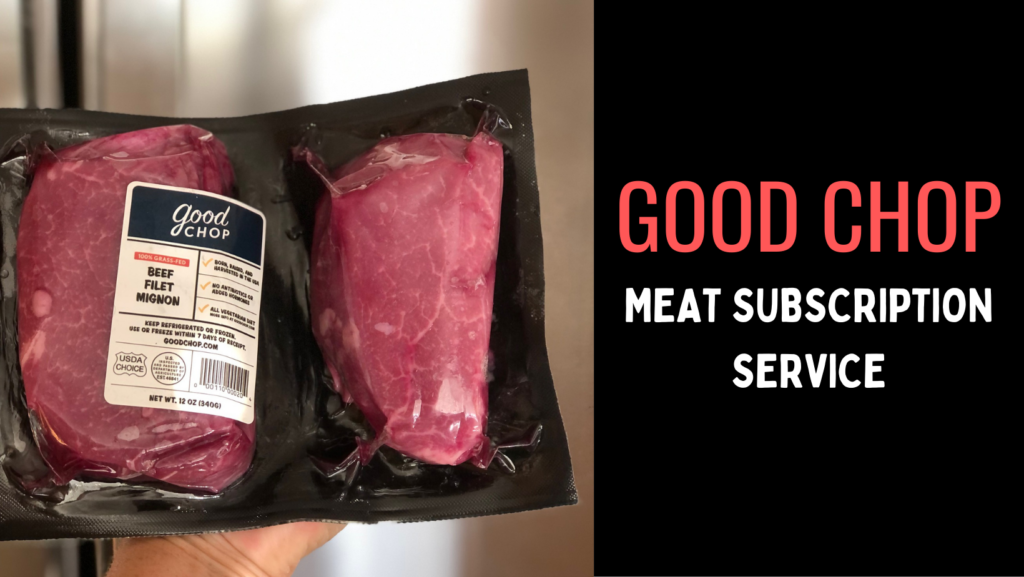 As a mom, we all know that dreaded feeling of "What am I going to make for dinner"? And that feeling only increases when you step into the supermarket and realize your selection is limited due to supply chain issues. But I have a solution for you. It's called Good Chop! This meat subscription service brings high-quality, American meat and seafood right to your door. Between the quality promise and the fact that all meats and seafood are exclusively from American farms and fisheries, I immediately loved the brand. They use responsibly raised meat, beef, chicken, and pork. And they use sustainably sourced seafood. There are no antibiotics or added hormones, ever. It's the real deal.
Several of my family members eat a gluten-free diet and Good Chop has been a lifesaver for me. Their steak is delicious, nicely vacuum sealed and can be stored very easily in my freezer. What more could I ask for?
On the Menu
You will love the variety of choices you can pick from:
Boneless Ribeye Steaks ♦ Top Sirloin Steak ♦ 100% grass fed Filet Mignon ♦ Wild-Caught Alaskan Sockeye Salmon ♦ Boneless Skinless Chicken Breasts ♦ New York Strip Steaks ♦ Boneless Pork Chops ♦ 100% Grass-Fed Ground Beef ♦ Ground Beef 85/15 ♦ Thick-Cut Uncured Bacon ♦ Burger Patties 1/3 lb ♦ Stew Beef, Wild-Caught Rockfish ♦ Ranch Steaks ♦ Bavette (Flank) Steaks ♦ 100% Grass Fed Flank Steaks ♦ Porterhouse Steak ♦ Filet Mignon ♦ Pulled Pork ♦ T-Bone Steak ♦ Bottom of the Round Roast ♦ Flat Iron Steaks ♦ Boneless Skinless Chicken Thighs ♦ Pork Tenderloin ♦ Boneless Pork Butt ♦ Ground Italian Pork Sausage ♦ Pork Loin Roast ♦ Wild-Caught Pacific Cod ♦ Wild-Caught Pacific Coldwater Shrimp ♦ Wild-Caught Sea Scallops ♦ USDA Prime Boneless Ribeye Steak ♦ Tri Tip ♦ USDA Prime Filet Mignon ♦ Ground Pork ♦ Ranch Steaks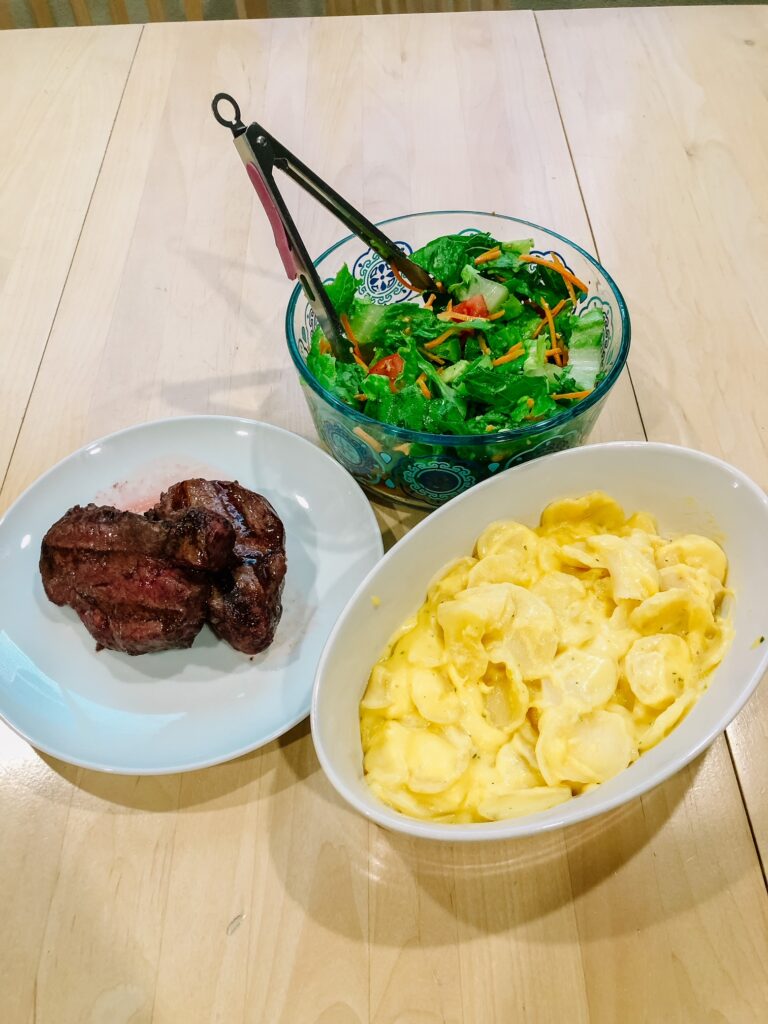 How it Works
Choose Your Box
Pick from a Medium Box or a Large Box
Medium Box Info $149
Recommended for individuals & small families (3+)
Up to 36 portions or $4.14 per meal
Store up to 1 year in freezer
Select 6 items from the menu
Large Box Info $269
Recommended for large freezer and big families (6+)
Up to 72 portions or $3.74 per meal
Store up to 1 year in freezer
Select 12 items from the menu
With both boxes you'll receive a box every 4 weeks, and you can pause or cancel any time.
BONUS: Enjoy $100 OFF throughout your first 3 boxes! Order here.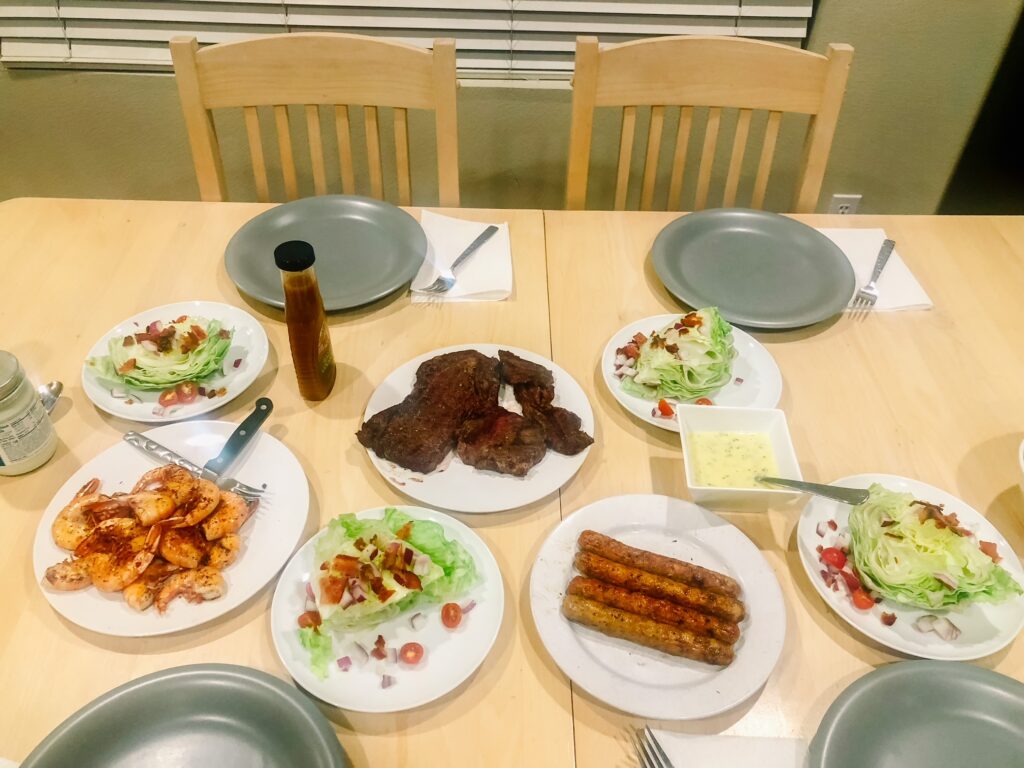 Delivery Info
My box arrived in perfect condition. Boxes typically reach their destination between 8 am and 8 pm, but arrival times may vary depending on your delivery company. If you're not home to accept your delivery, your driver will drop the box wherever you specify under Delivery Instructions in your Plan Settings. No signature necessary! And don't worry, they use specially designed boxes with insulating liners, dry ice, and cooling material to keep your food as cool as possible.
Tip: Put gloves on because the dry can leave cold burns on your fingers.
Your products should not arrived thawed. They should always be frozen. It is recommended that you not keep your box outside for more than 6 to 8 hours after delivery. If your products appear thawed when you open the box, check for temperature: – If the meat is below 40°F, you can refrigerate it and cook or re-freeze – If the meat is above 40°F, please discard the products and contact Customer Care.
For more information visit Good Chop on Facebook and Instagram.