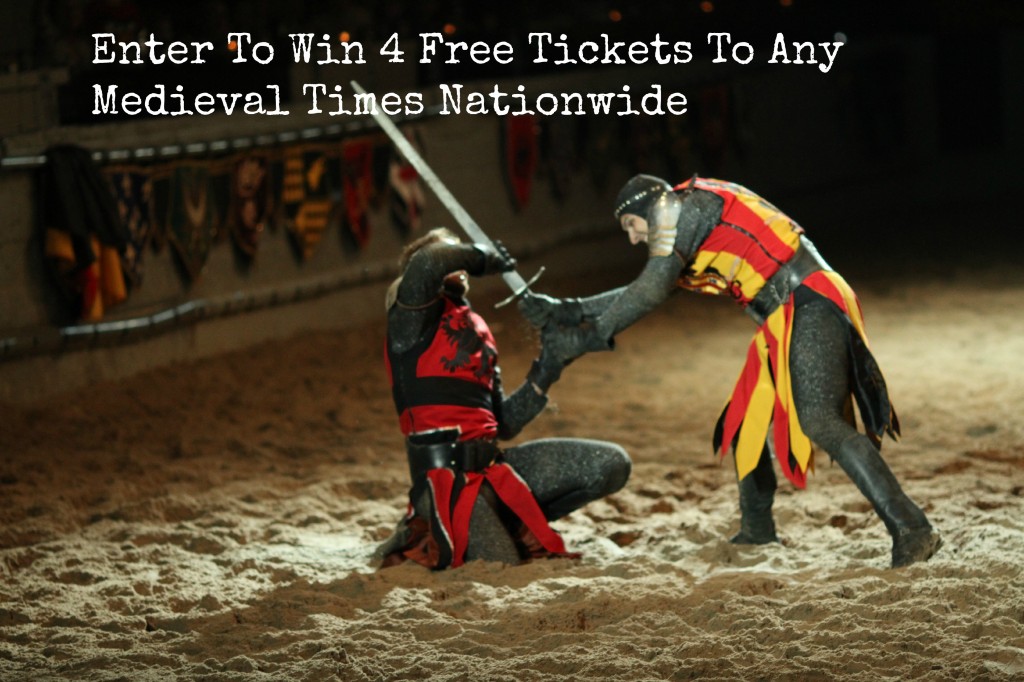 Inside the stone walls of an 11th century stone castle, Medieval Spain comes to life as six knights, donning authentic armour, clash in a jousting tournament for the title of king's champion. Family Review Guide is giving away a four (4) pack of free tickets to Medieval Times Dinner and Tournament  at any one of their locations nationwide. The tickets are valid for any one of their shows, except December 31st. Enter at the bottom of this post.
While watching  this magnificent show you will  be enjoying a feast fit for a king! Their four-course meal will be sure to satisfy even the hungriest of knights. The Royal Feast includes:
Oven Roasted Chicken
Garlic Bread
Tomato Bisque Soup
Herb-Roasted Potato
Spare Rib
Pastry of the Castle
Select Non-Alcoholic Beverages
They also offer vegetarian meals in addition to their regular meal so if anyone in your party is a vegetarian they can accomodate you. Just let them know in advance of your reservation.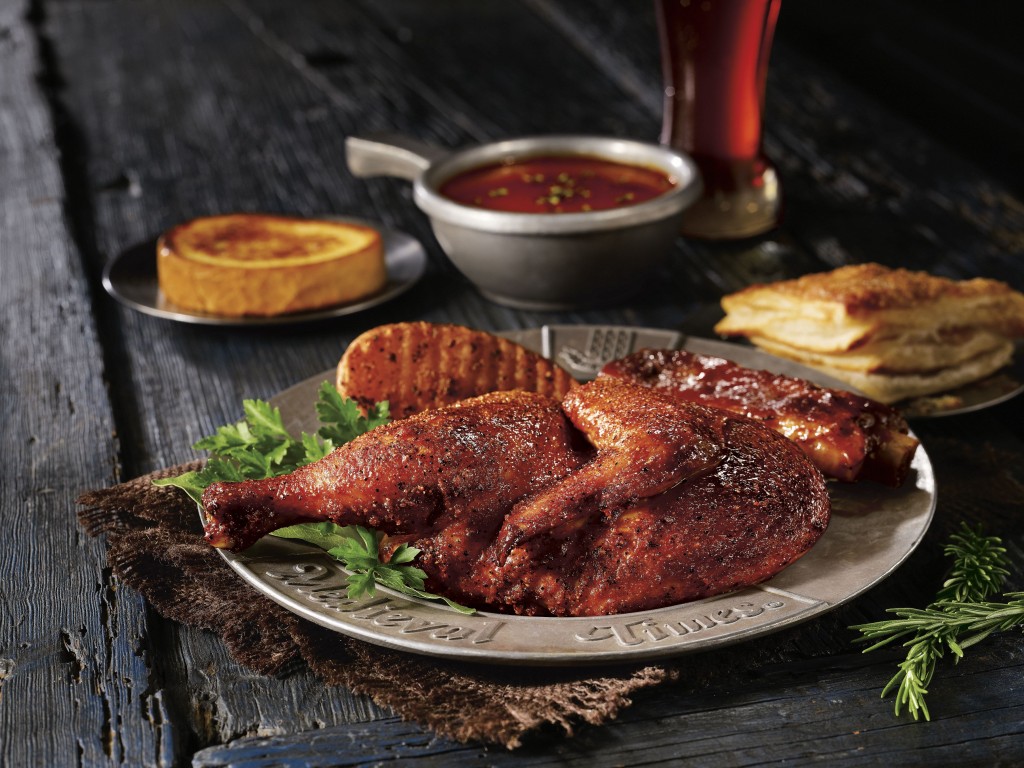 Some of the most talented Medieval Times Dinner & Tournament cast members are the horses. The magnificent stallions are a sight to behold. Nearly all of their more than 400 horses are raised at Medieval Times' Chapel Creek Ranch in Sanger, Texas.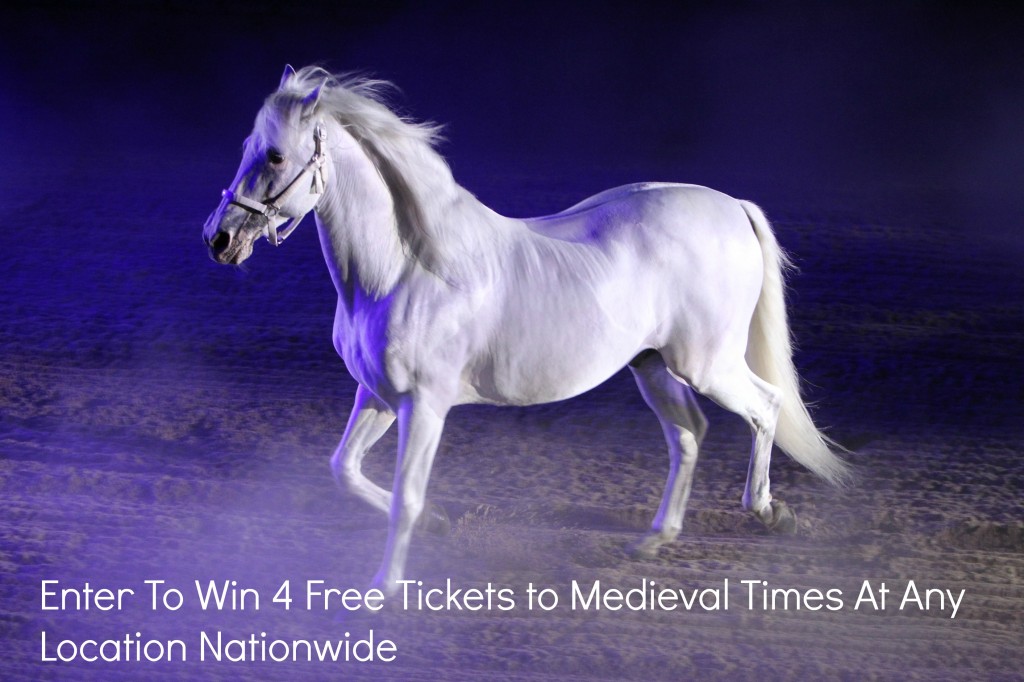 Watch as your knight uses his lance to take on his opponent. A Knight's lance is his primary offensive weapon. Lances used purely for competition were made to splinter upon impact, reducing the chances of serious injury to opponents during the joust.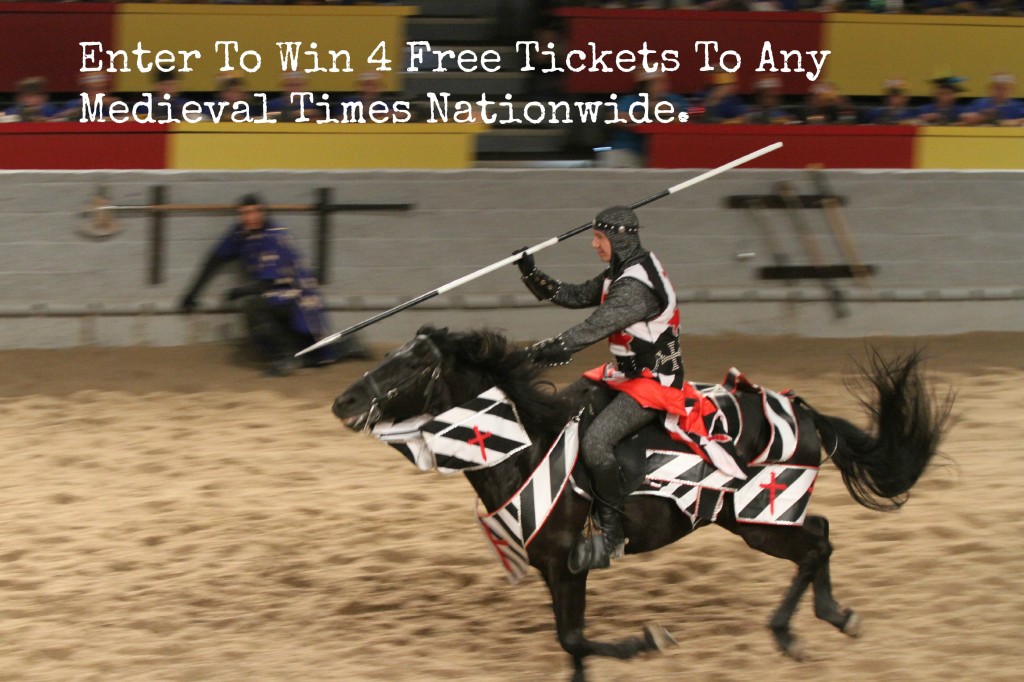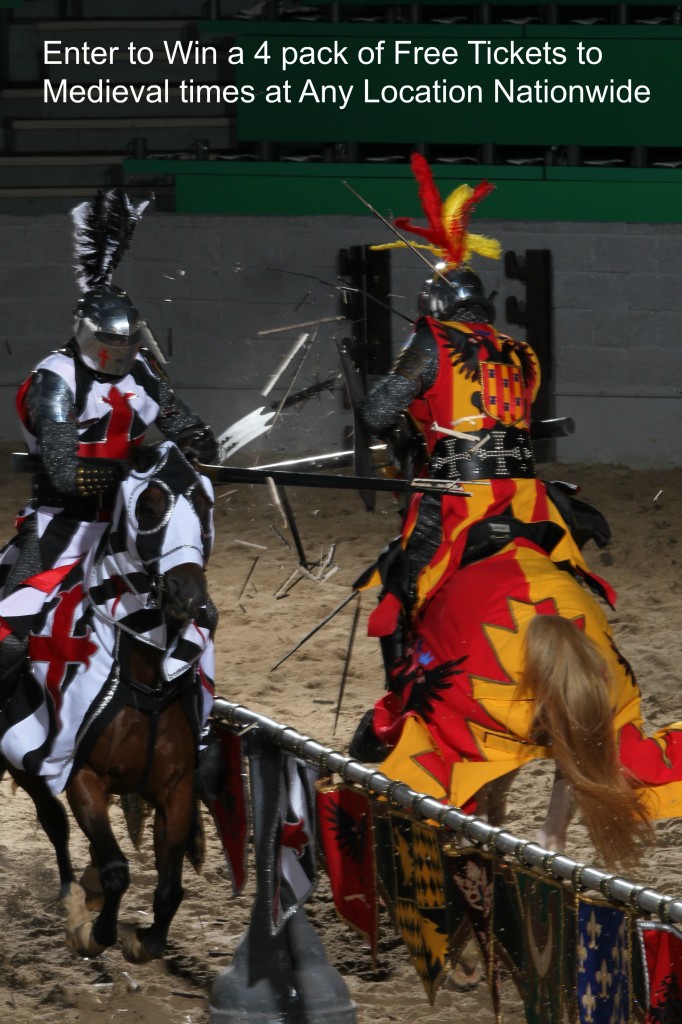 Enter our giveaway today for a chance to win these exciting tickets. a Rafflecopter giveaway