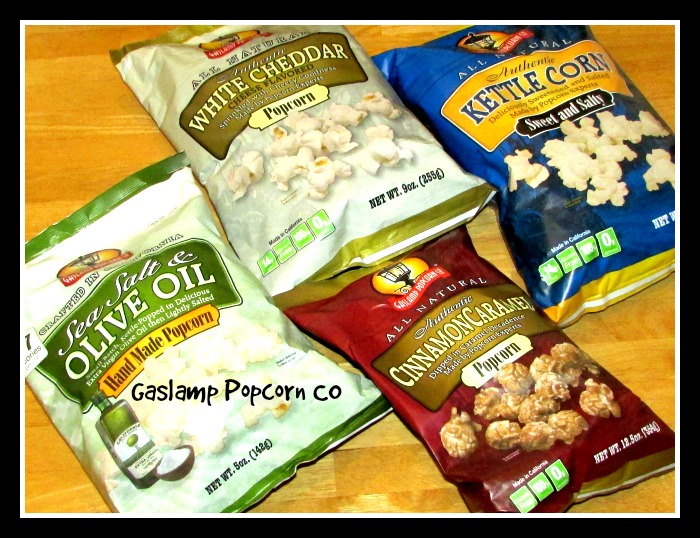 One of my kids favorite snacks is popcorn. Which is totally fine by me because it's healthy, easy and tastes really good. In fact I also love popcorn so when I heard about  Gaslamp Popcorn Co I was eager to try them. The popcorn is handmade in small batches and they use only the freshest, health conscious ingredients. The popcorn they use is 100% natural, Non-GMO, glutton free and grown locally in California. Gaslamp Popcorn was established in 1998 and quickly became a premier popcorn pick of American snackers. The Gaslamp District of San Diego was named in the 1860's as a reference to the gas lamps that were common in San Diego in the late 19th and early 20th Centuries. Gaslamp Popcorn is a nod to the honest, warm feel of a simpler time with true flavor and honest manufacturing. San Diego is also a hope, skip and a jump from my house so it was exciting to be using a product that was made so close to home.
GASLAMP POPCORN CO FLAVORS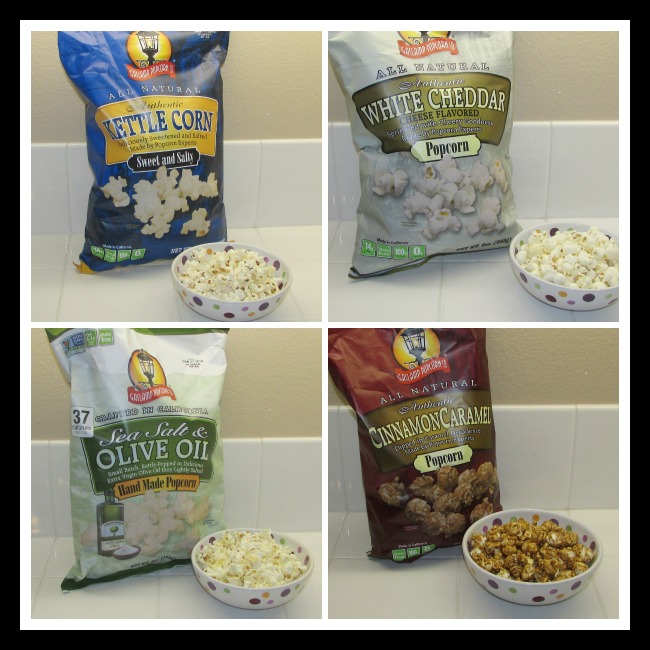 They have 4 flavors to choose from:
Sea Salt and Olive Oil
Cinnamon Caramel
Authentic Kettlecorn
White Cheddar
My son Erik freaked out when he saw they had White Cheddar. This is his favorite flavor of all time and if I had let him he would have eaten the whole bag!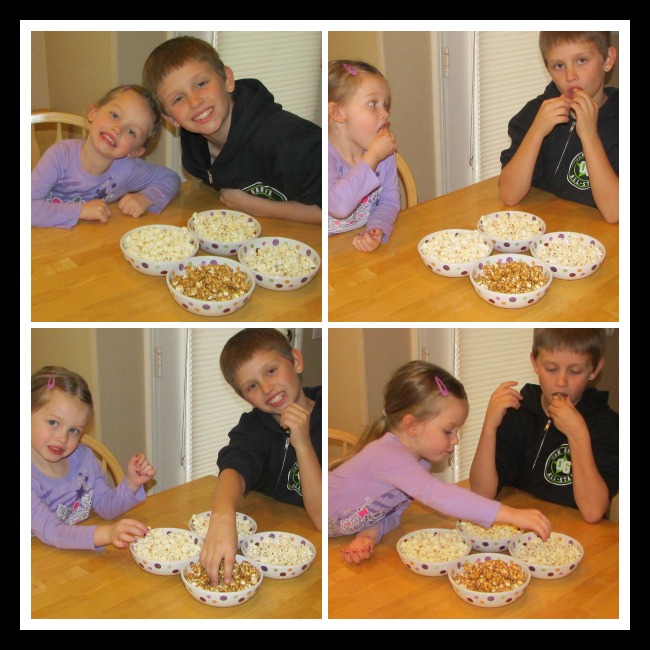 I had my kids try out all 4 flavors. They loved them all! Even the Sea Salt and Olive Oil which has only 37 calories per cup. Erik of course did not want to share the White Cheddar (he did of course after some prompting from me) and Rylee loved the Cinnamon Caramel. My personal favorite was the Olive Oil and Sea Salt. It was light, airy and I felt good about eating such a healthy snack. Popcorn is a great item to pack in school lunches, on picnics or as an after school snack. It also makes me feel good that Gaslamp Popcorn Co uses the most natural, freshest ingredients.
To learn more about the Gaslamp Popcorn Co head on over to their website: http://www.rudolphfoods.com/brands/gaslamp/