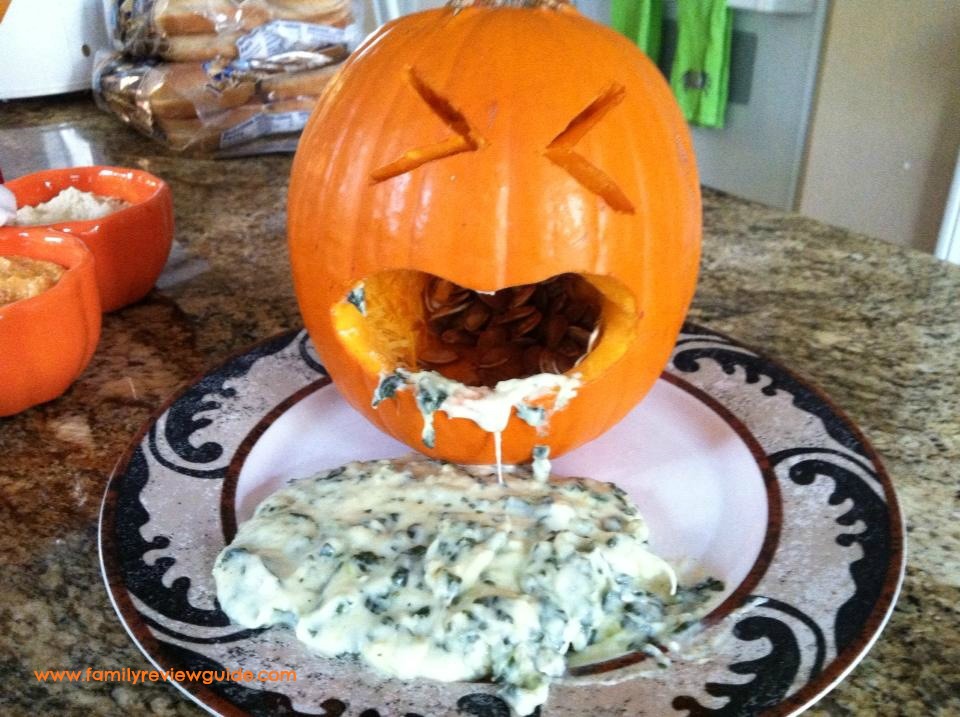 Last year I went to a Halloween Party and I was in charge of bringing an appetizer but I wanted to make it fun and silly. We had A LOT of pumpkins last year that were just sitting around uncarved so I thought I would put one to good use.
Appetizer Instructions
Start with a small to medium sized Pumpkin.
Cut out  two  pointy eyes facing each other so it looks like the pumpkin is squeezing it's eyes shut.
Then carve out a mouth in the shape of a jelly bean.
If you are not going to put anything in the pumpkin take some of the pumpkin guts and make them come out of it's mouth so it looks like it vomited seeds.
If you ARE going to put some food in or near the pumpkin scoop out all the insides so it looks clean.
I love the spinach artichoke dip from Trader Joe's. It is so easy to make and it tastes great.  Follow the directions for microwaving and when it is finished , move your pumpkin to a plate and place the spinach artichoke dip and the mouth of the pumpkin so it looks like it threw up. Take some of the dip and smear it on the mouth to make it look more realistic.
Your friends will all get a good laugh out of this appetizer. It's a great conversation piece.