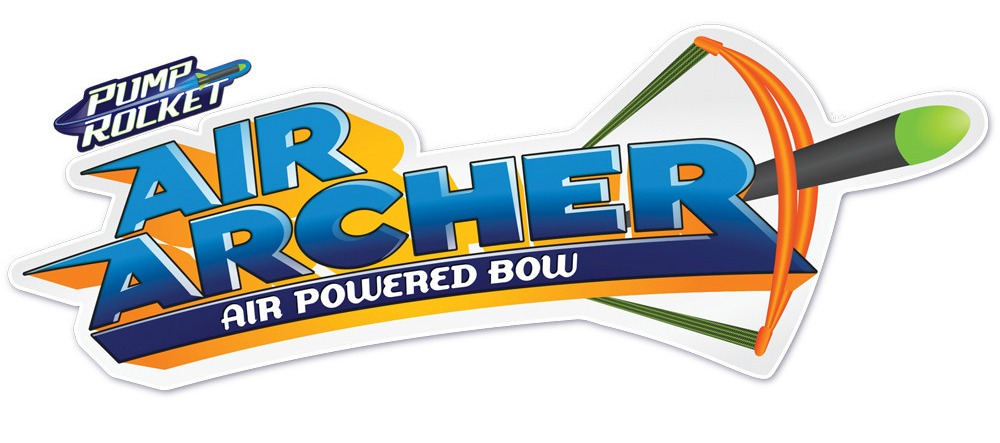 Nerf guns, darts, bow and arrows, dominos and more are all the rage in our house right now. I love finding toys for my boys that are non-video game related as that help with hand eye coordination. Last week we found a toy by Geospace called the Air Archer Air Powered Bow with Safe Foam Rocket that is similar to a stomp rocket, only this one you pull back on.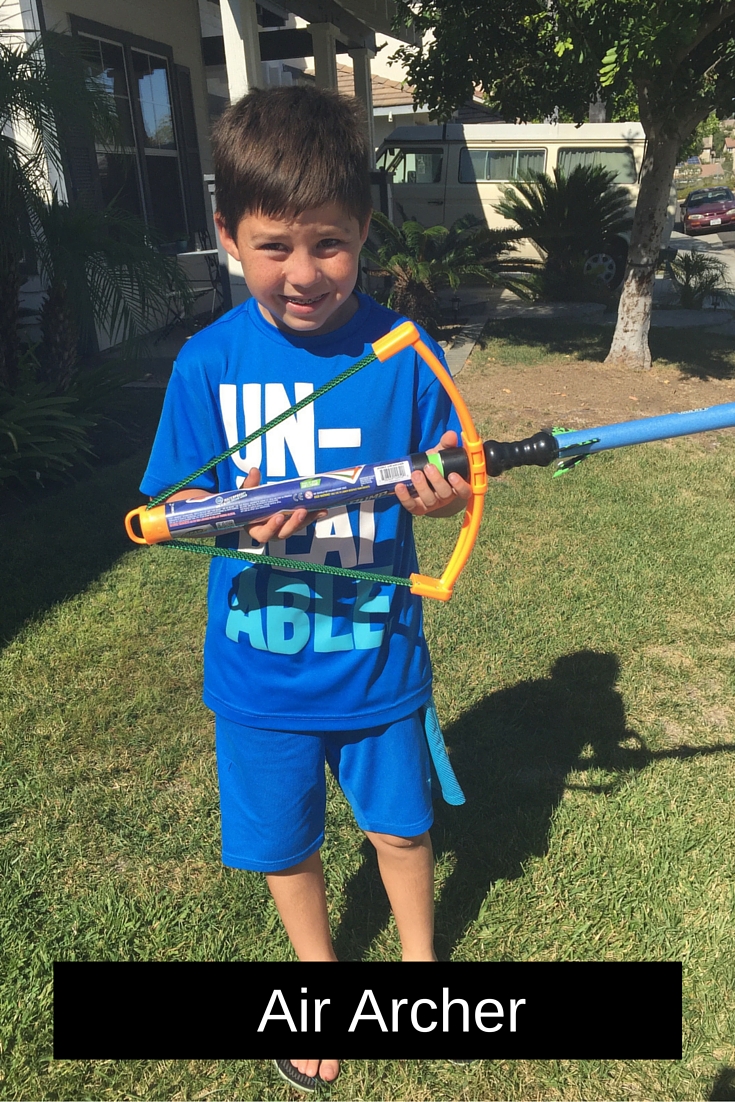 How does it work?
To operate, simply pull back the launcher piston, stretching the elastic bow bungee cord attached to the ends of the bow. When it's fully drawn back, let go and…WHOOOSH!!!, the rocket goes screaming off into "space" at Mach speeds! Okay, maybe a little bit slower, but still impressively fast. Capable of traveling up to 150 feet, kids will be amazed. Plus, it encourages hand/eye coordination as well as physical activity, since someone has to retrieve those rockets! Waterproof, so it's safe to use in and around water.
Features:
Patented EZ Bungee-Pull System is the latest air power blast-off method for launching foam rockets!

Load a foam rocket into one end and pull back the cylinder, feeling the increasing tension of the cord inside

Includes 3 Rockets and 4 Dartz (with dart holder) which are all made of foam with a special, super-soft foam tip for safety, even indoors

Fun to play alone, with a friend, or in groups. Kids can invent their own games or targets.
Can I buy extra Rockets and Refills?
Yes, for extra rockets/refills, order Geospace Bungee Blast JR Replacement Rockets, which come in a 5-pack (Geospace item #12994)
For more information visit Geospace on Facebook and Twitter.