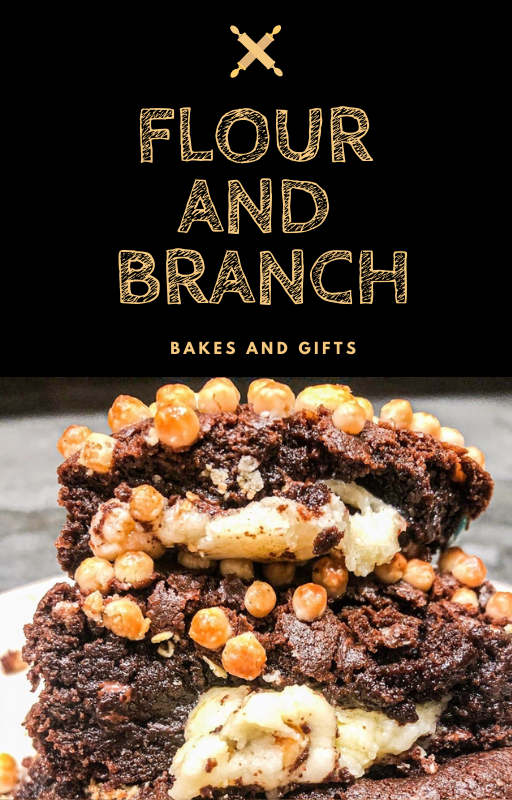 Cookies are my love language and no one speaks it better than Flour and Branch! I recently discovered this company based out of San Francisco and I will be a lifelong customer after trying their bakes. I have never had such an intricate cookie with such amazing textures. My eyes literally rolled into the back of my head when I tasted these.
The box they are delivered in is elegant and each cookie is individually wrapped making for a clean and neat presentation. Each cookie is stuffed with amazing ingredients and they are thick and crumbly, with that almost under-done type texture on the inside.  This is due to the  organic and natural ingredients used in each cookie: Kerrygold grass-fed butter, artisan flour, farm-fresh eggs, the finest sugars and vanilla, and so much care.
List of Available Cookies
All orders outside of San Francisco are delivered via Goldbelly.  Their bakes are at their best when fresh, so they ship all orders with expedited shipping.
PB & J Stuffy – A classic PB & J disguised as a cookie. Stuffed with creamy peanut butter and mixed berry preserves, topped with rainbow sprinkles.