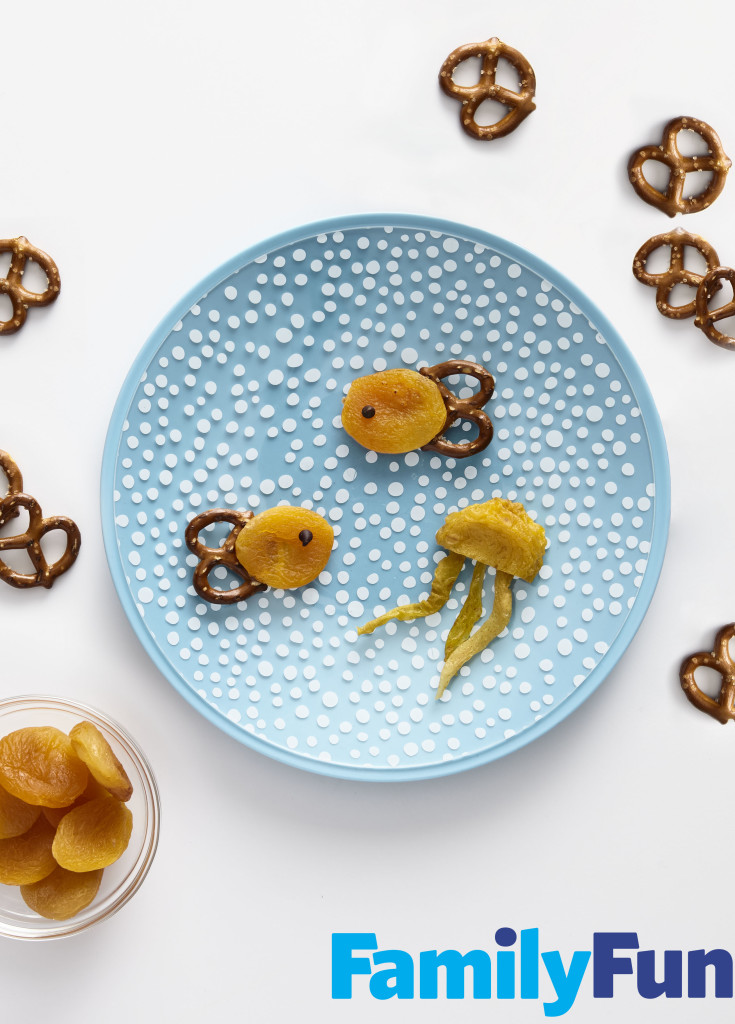 Just Keep Swimming Directions
How cute is this apricot pretzel snacks from Family Fun Magazine! They are so creative. Here is how to make them:
For the orange fish, use a knife to slit one end of several dried apricots and insert the bottom of a mini pretzel inside each one.

Pinch the apricot around the pretzel to hold it in place.

For a fish eye, add a small dot of cream cheese and then press on a mini chocolate chip.
Finish off the scene with a jellyfish: Use kitchen shears to slice in half a piece of dried pear and then cut up the bottom part to use as tentacles.