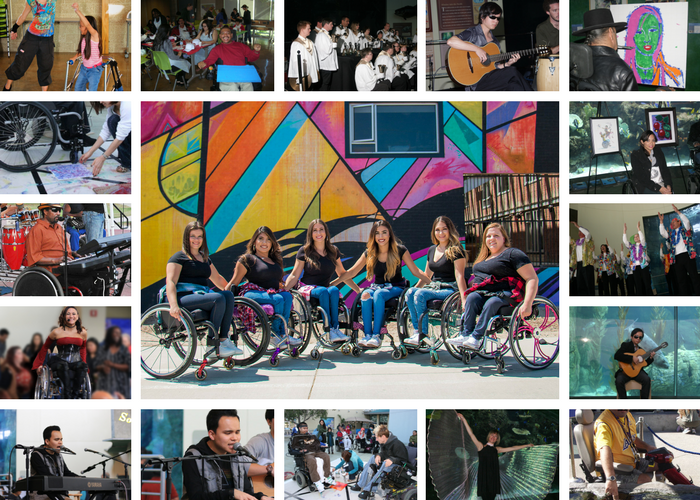 The Festival of Human Abilities
Something wonderful is coming to the Long Beach Aquarium!  An event called the Festival of Human Abilities celebrate the talents and creativity of people with disabilities is  at the Aquarium on the weekend of Jan. 27 – 28, and enjoy live music, dance, art, and demonstrations
Visitors can watch performances and learn unique adaptive skills taught by artists and other experts with disabilities.
Who are the performers?
Featured at the festival are:
hip hop wheelchair dancers Auti Angel
The Rollettes
Infinite Flow
a sign language choir
Kodi Lee, a singer who is blind and has autism
Dat Nguyen, a guitarist who is blind
Other inspiring performing artists.
Along with these music and dance performances, the Aquarium will feature art demonstrations and displays, including mouth-stick art by local artists with disabilities. Diveheart will present adaptive SCUBA demonstrations to show that people of all abilities can enjoy this therapeutic sport.
A variety of free creative workshop classes will be held on site, lasting thirty to forty-five minutes per session. Participants will have the opportunity to learn to sing in sign language, create wheelchair art, paint a hat, and try hip hop wheelchair dancing. All major programming will have sign language interpreters, and the Aquarium will provide audio tours for guests who are blind.
This year's honoree will be Andrew Skinner. In August 2008, Andrew Skinner co-founded the Triumph Foundation, a non-profit organization whose mission is to help individ uals with spinal cord injury. Triumph Foundation promotes maximizing recovery & return of function through regular exercise, living a healthy lifestyle, focusing on independence, and keeping a positive attitude. Through Triumph Foundation, Skinner has spent many volunteer hours mentoring and offering support to people with spinal cord injuries. The corne rstone of their outreach is giving newly injured people care baskets that are like tool-kits which provide information and resources about the many SCI support organizations, assistance programs, and activities.
When is the Festival?
Saturday and Sunday, January 27 -28, 2018, 9:00 a.m.-5:00 p.m.
Award ceremony:
Sunday, January 28, at 2:30 p.m.
Honoree: Haben Girma
Saturday, January 27, at 2:30 p.m – Honoree: Auti Angel AND Sunday, January 28, at 2:30 p.m. -Honoree: Haben Girma
How much Are Tickets?
COST: $29.95 adult (12+), $26.95 senior (62+), $17.95 child (3-11), and free to kids age three and under and members
See the Schedule
See the festival program and pick which classes and exhibits you want to see! This is truly an amazing event: http://www.aquariumofpacific.org/events/info/festival_of_human_abilities/
Past Footage