This past weekend I decided to throw my 3 year old daughter a fabulous flamingo party. She loves birds and the color pink so I figured Flamingos would be the perfect theme!
I started by surprising her with a flamingo flocking in my front yard! She was beyond excited to see it that morning she woke up.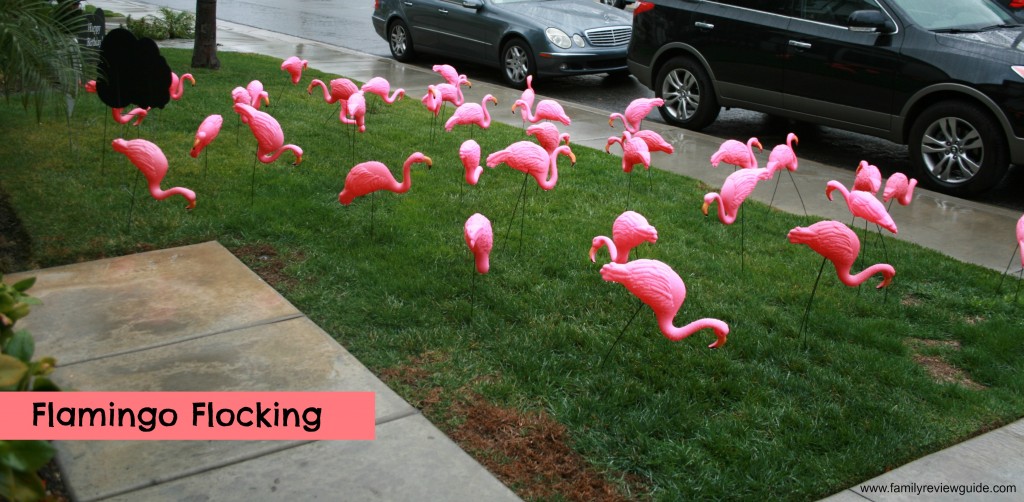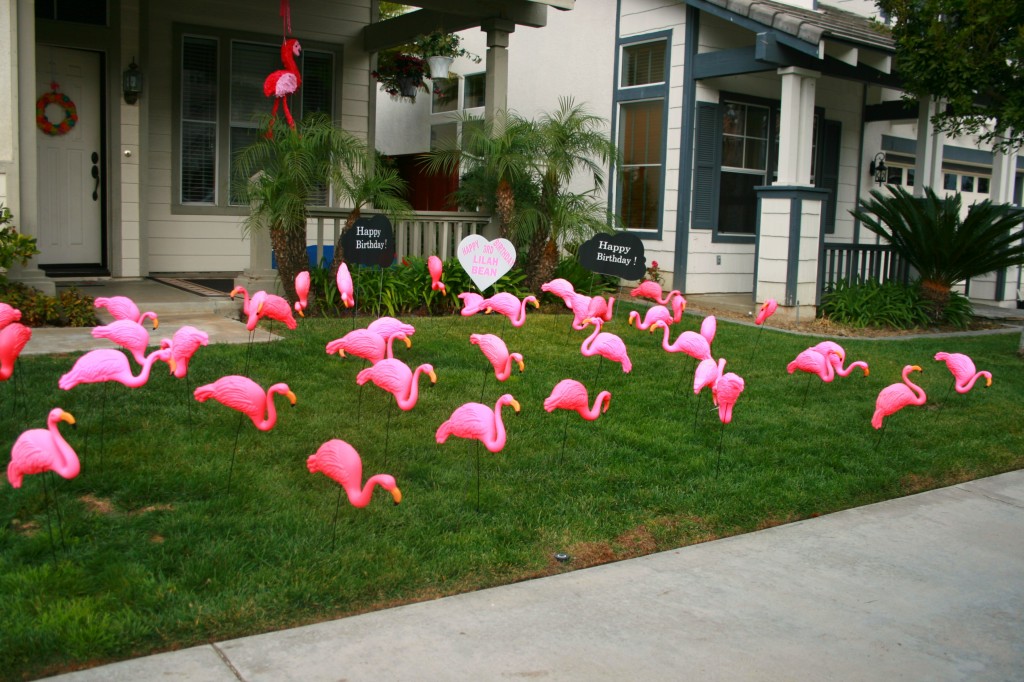 For decorations, I made her a hanging mobile. I bought a hula hoop, glued boa around it, then I cut out circles from felt and glue them to fishing wire. I also bought a damask shower curtain and used it as a backdrop. Together it looked adorable!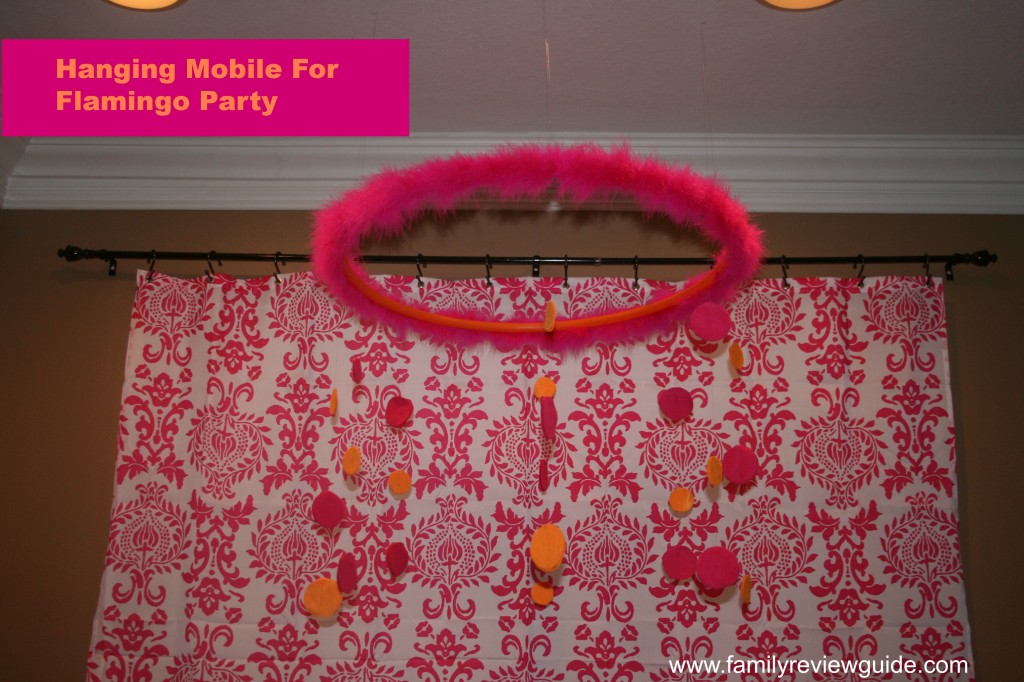 Then I made 2 wreaths out of cocktail umbrellas. All you do is buy a straw wreath (they are much cheaper than styrofoam wreaths) and get a large box of cocktail umbrellas (you can buy them at party city for $5 and get 144 of them).  Here is how you make them:
Keep the plastic wrap on the wreath as it will prevent a mess
For each umbrella you open cut half of the stem off. If you do not trim them they will poke through the other side of the wreath
Stick 1 umbrella at a time in the wreath and alternate colors and overlap umbrellas.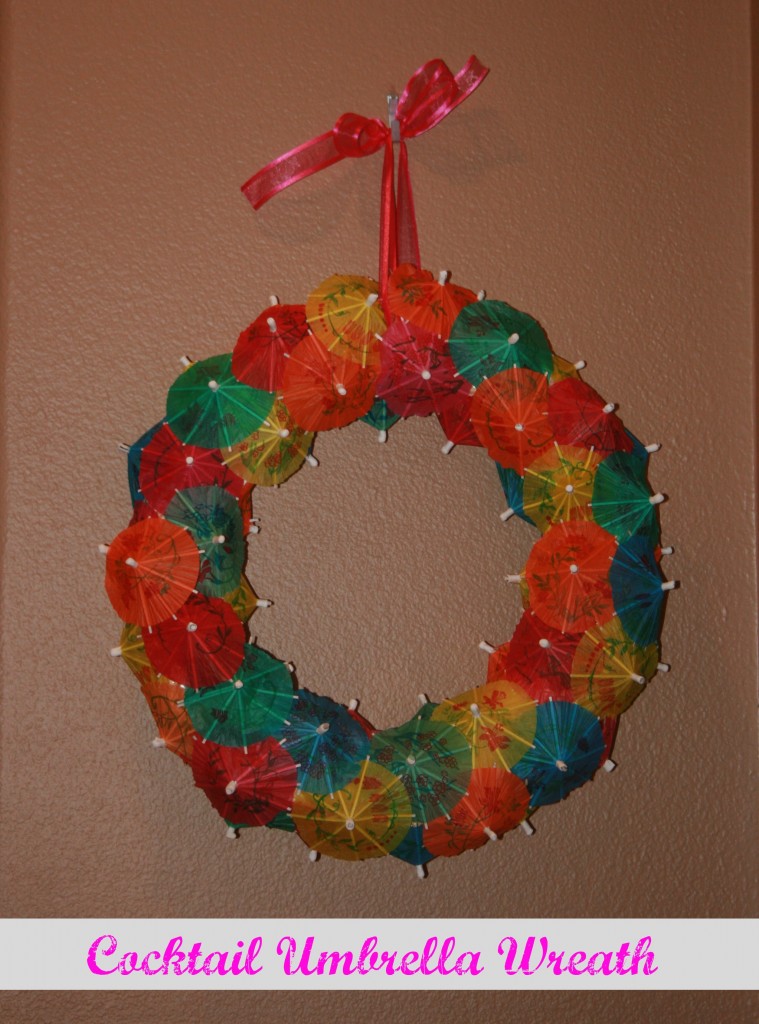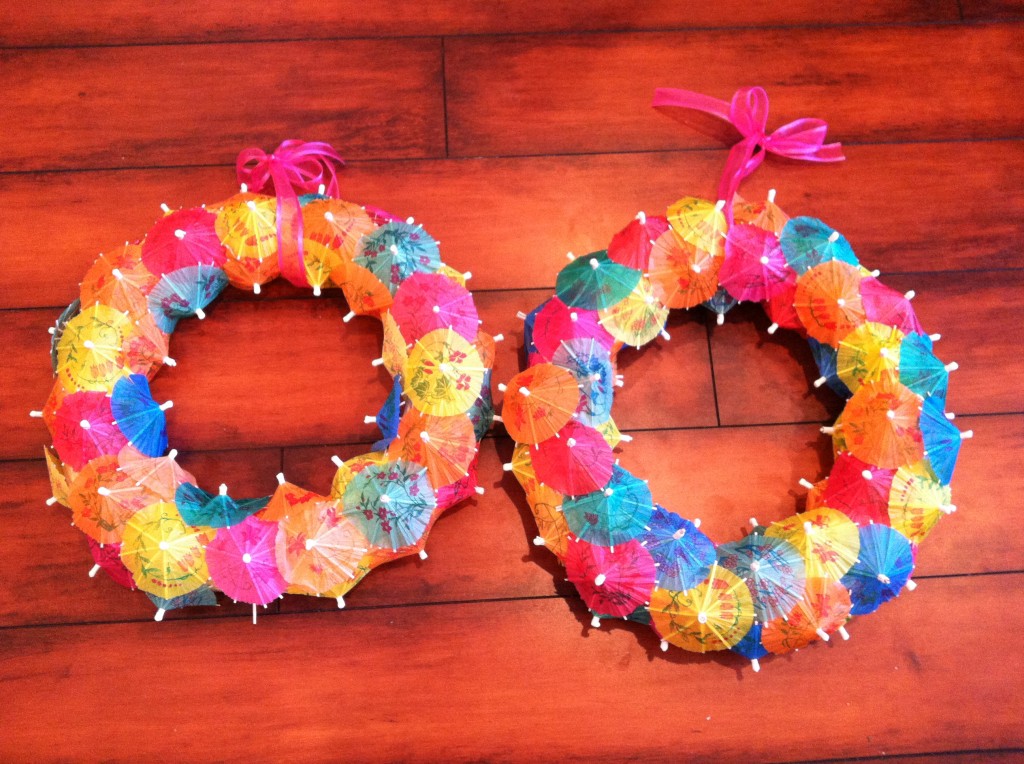 I also made a dum-dum centerpiece. I bought a round styrofoam ball and a huge bag of dum-dums and just pushed them all into the styrofoam until the entire ball was covered. Then I found a cute candlestick  at Hobby Lobby and just rested the ball on the candlestick.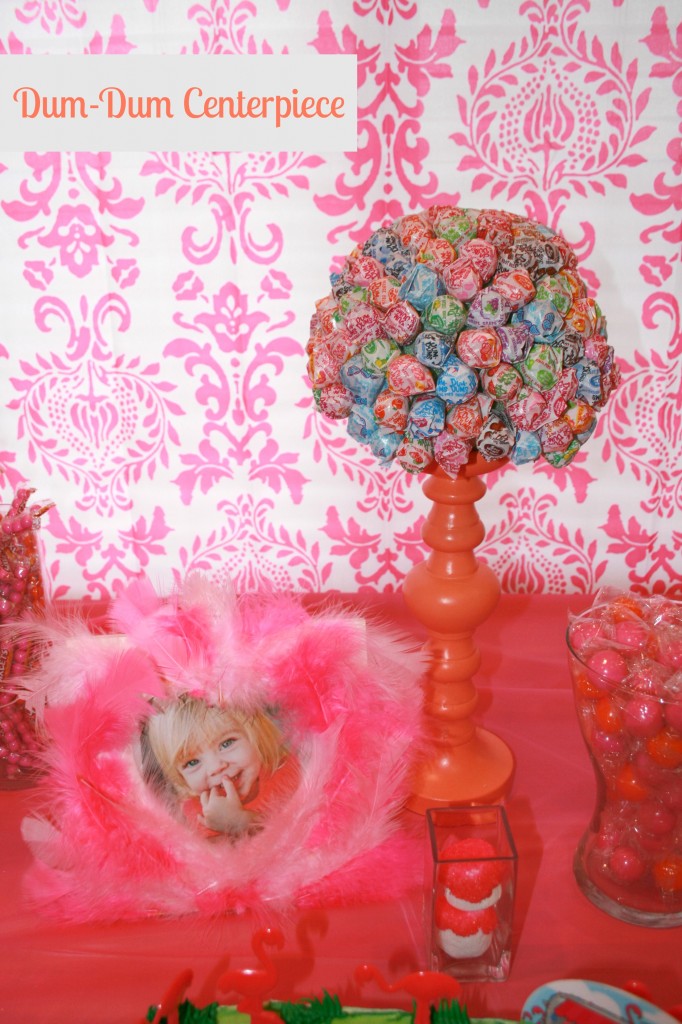 We also bought some cute Flamingo Straws to display. They looked really cute in a glass vase!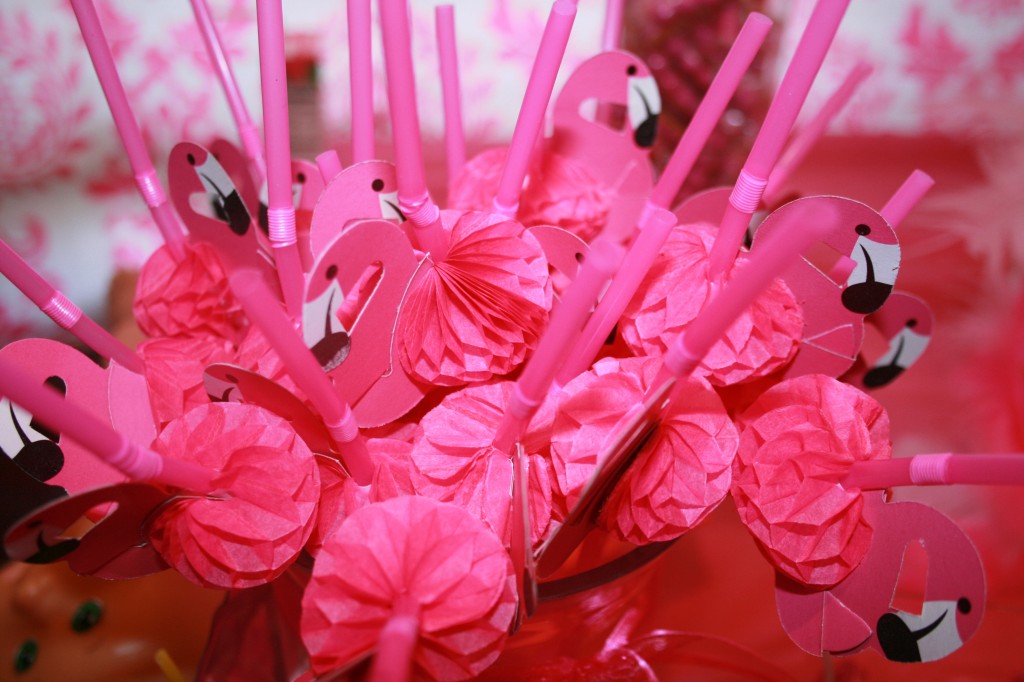 My friend baked some pink cookies and dipped some marshmallows into some pink chocolate with sugar crystals on top. Here is a picture of the final table. The bunting was made from scrap book paper I purchased at Michael's and we just cut out triangles and  strung them together with ribbon.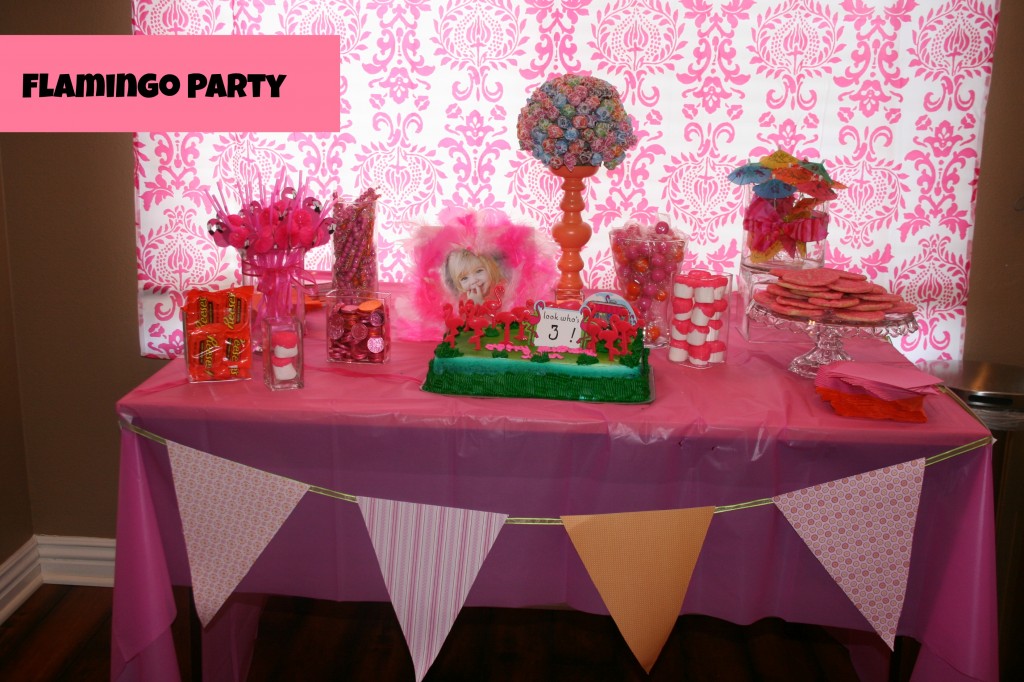 For food we had a taco cart come and they cooked up steak, chicken and carnitas for everyone. It was so easy and convenient not to have to worry about food.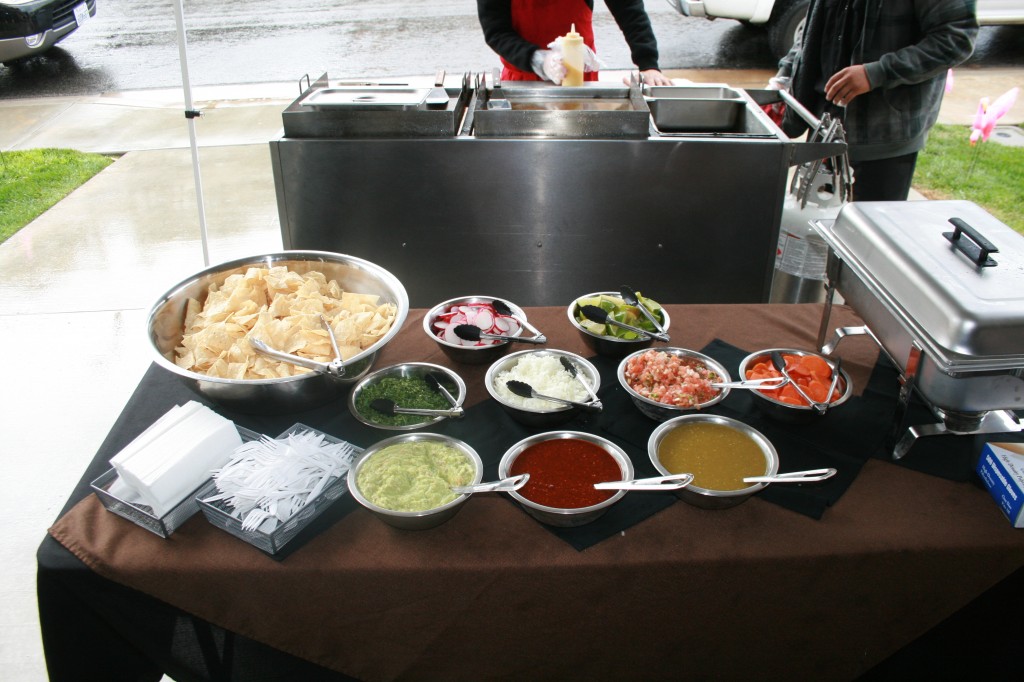 Here was the cake we had made for her. It was just a sheet cake I ordered at my local grocery store. I bought a flamingo cake kit on ebay right here and then brought them into the store and had them duplicate the cake. A 1/4 sheet was enough to feed 35-40 people.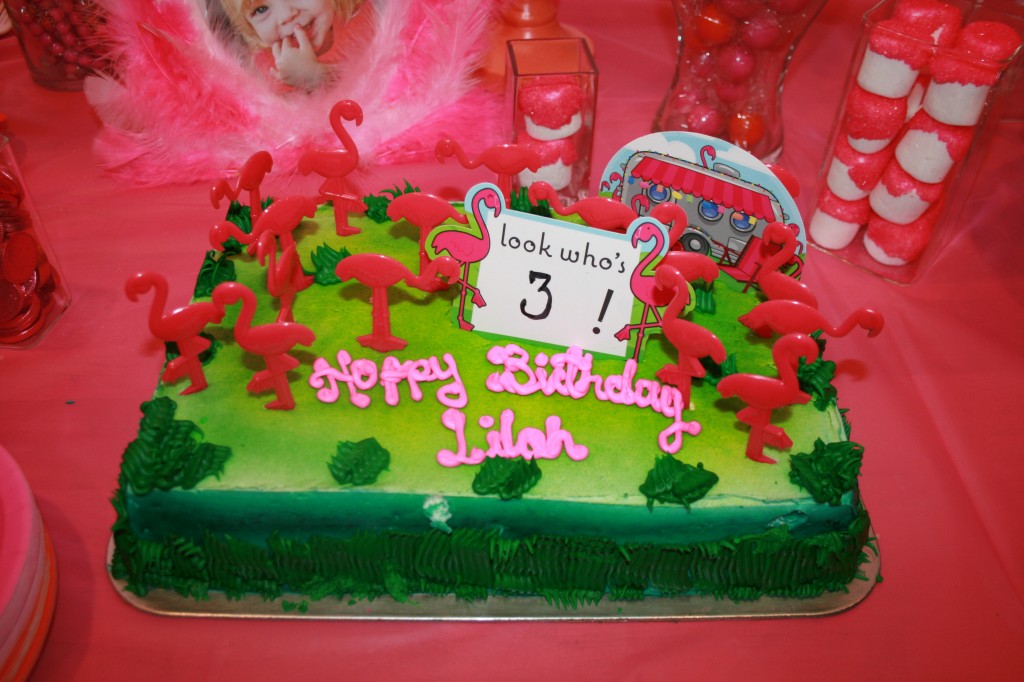 We hired a face painter to come and paint flamingos on all of the girls faces and arms.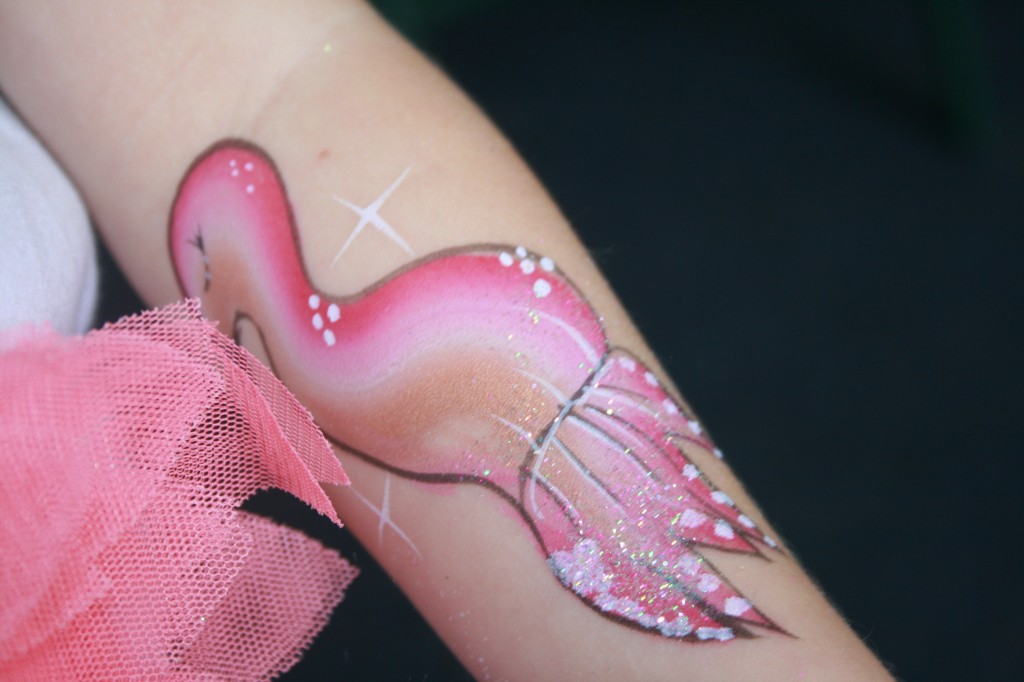 Here is the outfit I bought her. Front and Back. It's by "Mud Pie" and you can find it on Amazon here.
Picture of the outfit from behind.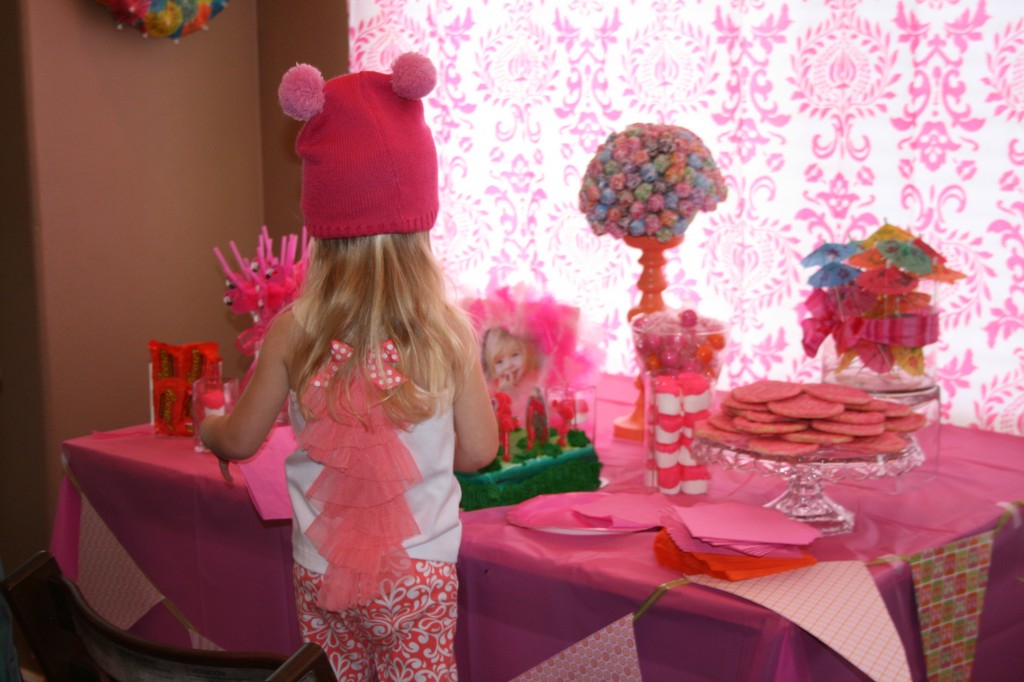 We got foam Flamingo Glasses that we left on the table for people to wear during the party and then we took pictures. We also bought a huge pink empty frame at hobby lobby and had people pose in it for photos.

We set up a craft table in the garage and had the girls make cardboard butterflies.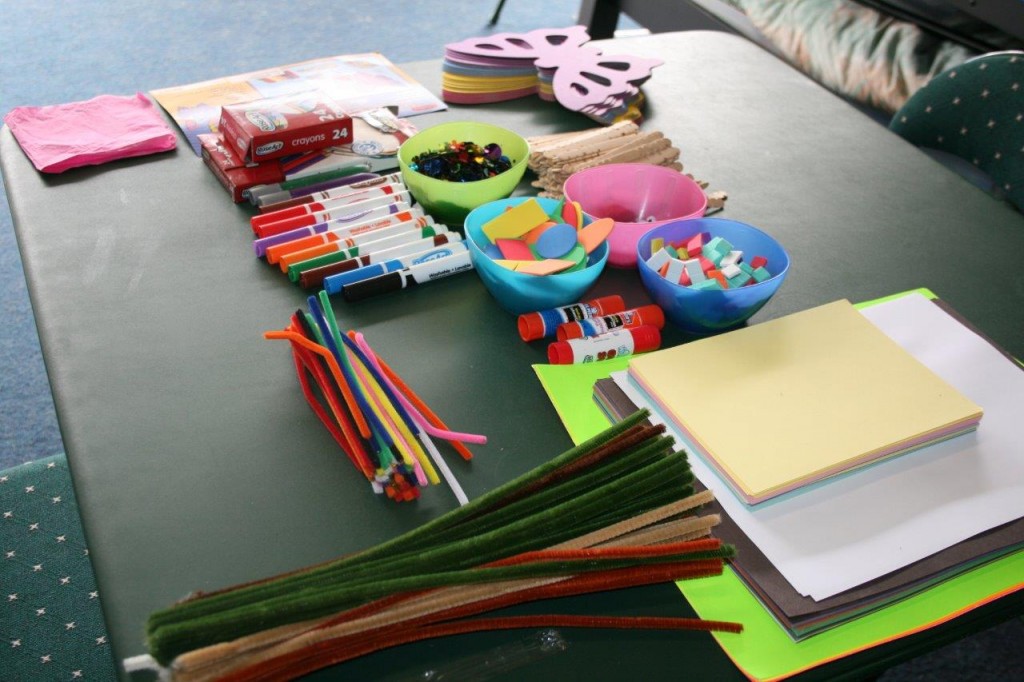 Pinata I found at Hobby Lobby for super cheap. I also used their 40% off coupon so it only cost me $8 for this cutie!
I also got these sippy cups from Hobby Lobby that I gave as party favors. It was such a fun party! I am already thinking of next years theme.

I am already thinking of next years theme! Having a girl is so much fun!