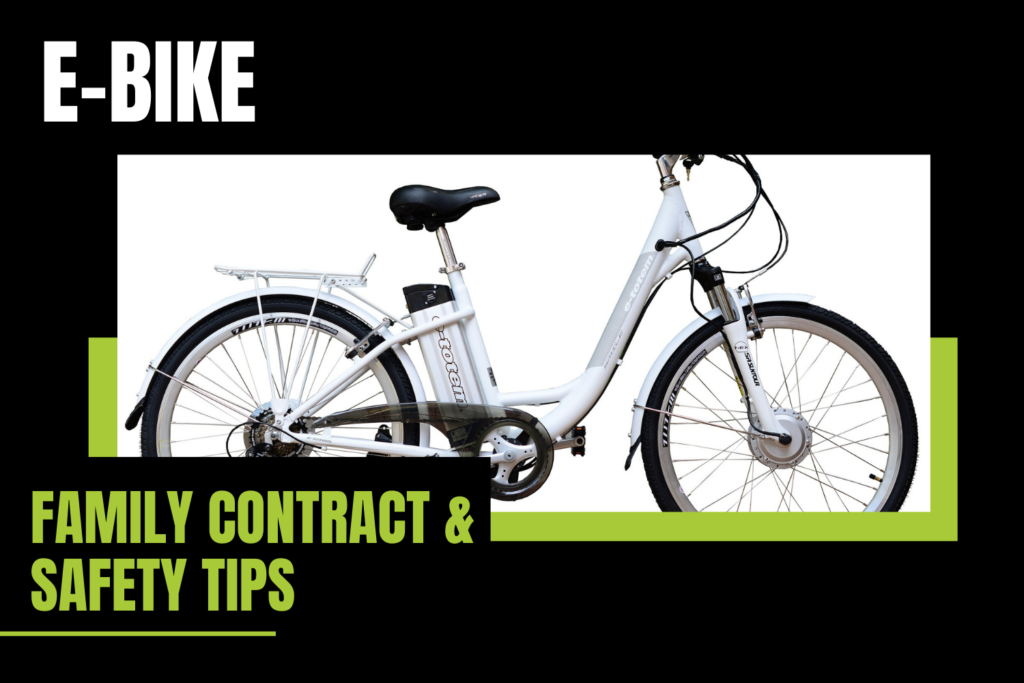 E-bikes are rising in popularity and are more widely available than other bikes, which have been in short supply. Unfortunately, there has been a significant increase in the number of children and adults being sent to the ER with major head and neck injuries. Here are some important tips from safety experts to follow when riding an E-bike:
Always wear a helmet. Consider a motorcycle helmet, as they offer more protection than a traditional bike helmet.
Buy the bike in person. This way the bike shop can teach you how to properly use the bike.
Consider your route and speed before you get on the bike. Take into account your speed when going downhill.
Be seen and watch out. There are many distracted drivers. Make yourself seen while you are riding by wearing brighter colors and reflective clothing.
Use your arms as turn signaling.

Here is a family contract you can have your kids sign and adhere to:
220006681707046-5