Disclaimer: I received complimentary tickets to Disney on Ice: 100 Years of Magic for the purpose of this review. However, all thoughts and opinions are my own.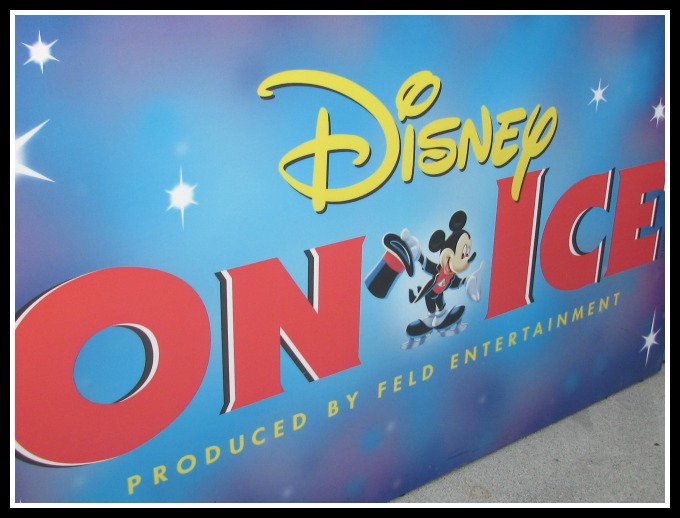 Recently we had the opportunity to see Disney on Ice – 100 Years of Magic at the Long Beach Arena, and it made for a fun girls night out with our young daughters. The girls LOVED it, and it had them completely enthralled for the entire show.
100 YEARS OF MAGIC ON ICE!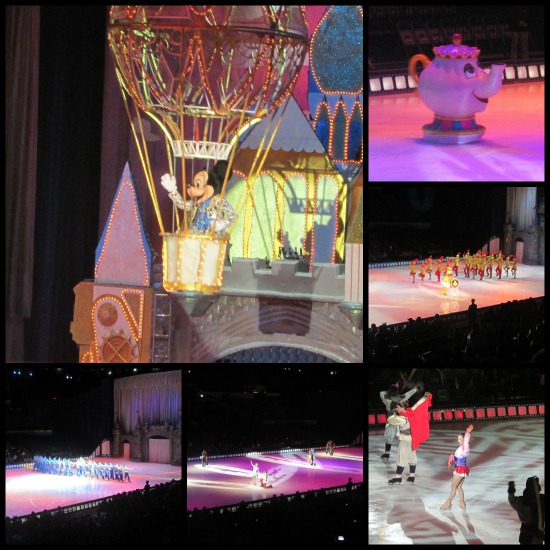 The show is named "100 years of Magic" which means it has a little something for everyone – from the young to the young at heart!  The costume and sets were vibrant and colorful, and the acts were fun. The skating was beautiful, and the music was, of course,  sing-along worthy.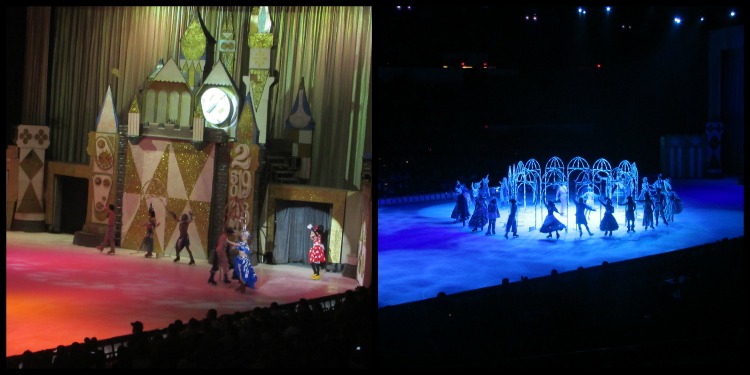 There was a castle at the end of the stage that turned into any castle imagined! Here we see it as it is seen in the park at It's a Small World. Of course they played the music and of course we sang along! The skaters came out dressed as the dolls from around the world.

And who could forget the Main Street Electrical Parade? Which of course they transformed the castle, the floats and the performers into the electrical parade in all its glory. What a spectacular light show! Made me a little nostalgic remembering seeing this show with my Grandfather back when I was little.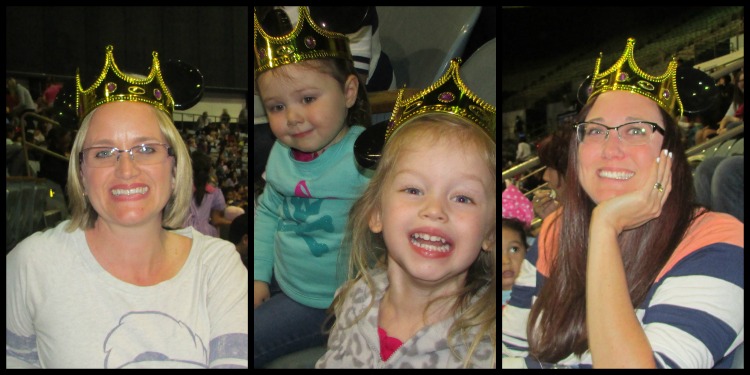 The girls obviously loved the main characters (Mickey, Minnie and the gang), but they also loved the Princesses (and Princes), Nemo, Aladdin, The Lion King, Toy Story, The Incredibles, Stitch, Small World, and our personal favorite……The Main Street Electric Light Parade! The kid at heart most definitely came out for me, and I loved watching my daughter enjoy some of the older characters from Disney that I had not introduced her too yet. This show is definitely is a whole family pleaser.