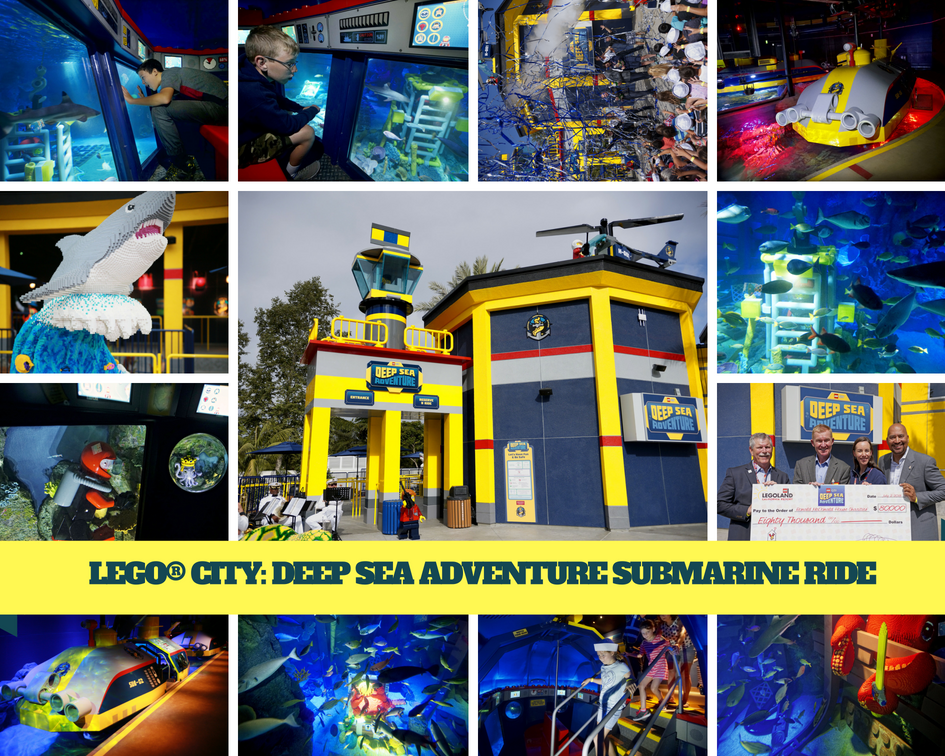 LEGO® City: Deep Sea Adventure submarine ride at LEGOLAND® California Resort is now open!  The interactive ride features more than 2,000 sea animals including several species of sharks, rays and other tropical fish amid new LEGO® models all themed around a ship's sunken treasure! Marine lovers of all ages will love this new indoor ride complete with portholes touchscreens, gems and coins!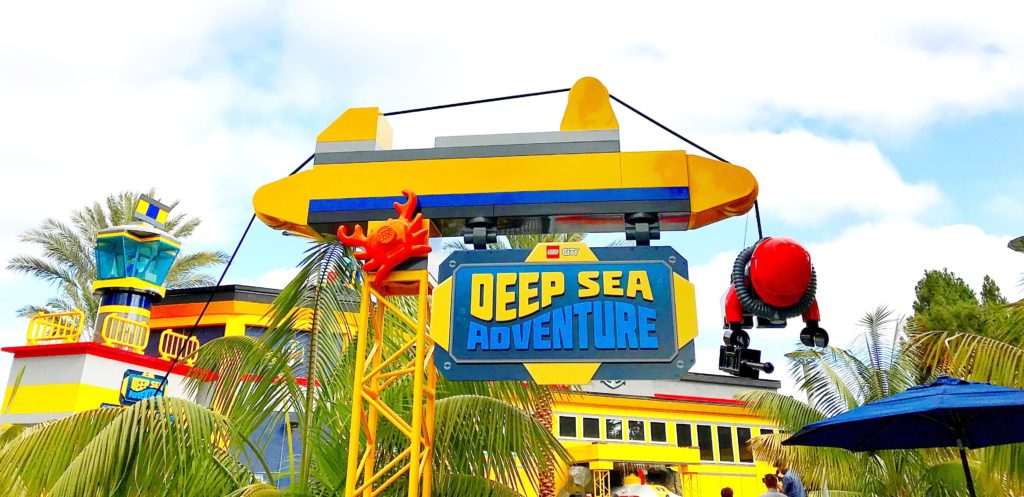 Guests onboard will experience going underwater to discover a truly amazing world filled with real sea animals.  Through the use of interactive touchscreens at each porthole inside the sub, guests can help the LEGO® minifigure dive team identify LEGO® gems, pearls, gold coins and more throughout the more than four minute journey. Guests can reach one of three levels during each ride: Junior, Senior and Master Explorer.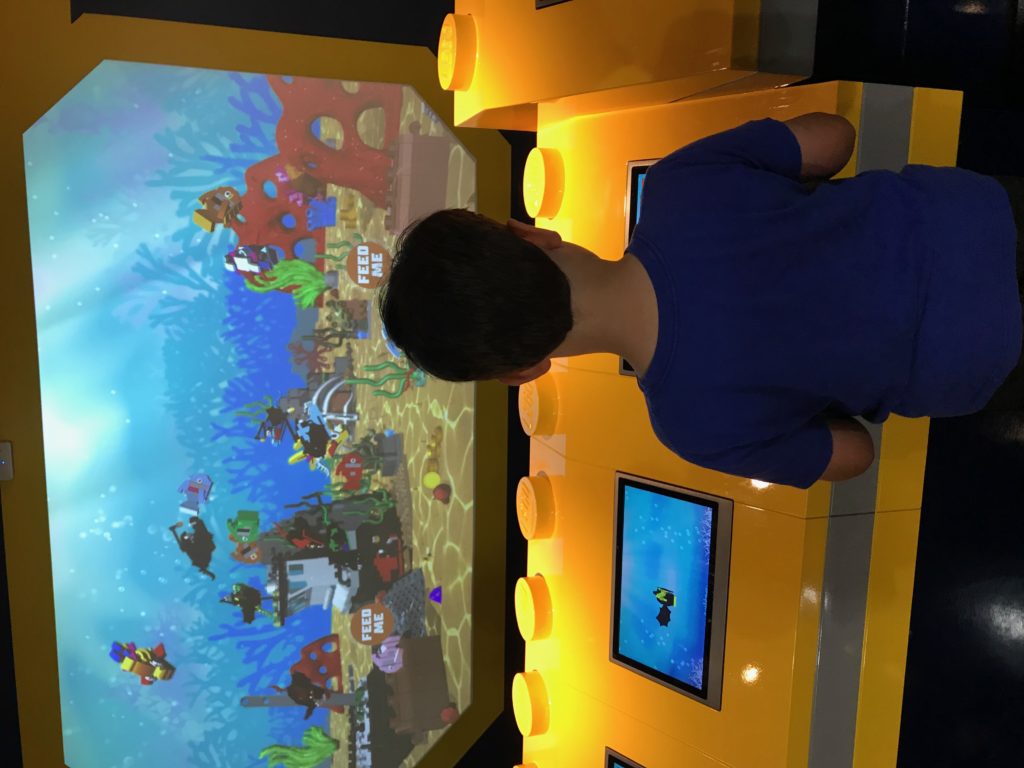 You will be able to see the beautiful sharks, rays and tropical fish on the other side of the portholes! Five species of sharks and several species of rays including a southern stingray with a five-foot wing span, are among the sea animals guests will discover.
The interactive touch pads aren't the only feature that utilizes technology within Deep Sea Adventure. Before guests board the 22,000 pound submarines, they are given a briefing on the mission that awaits them by a 3-foot-tall LEGO diver whose face, with the help of a projector screen, is animated as he gives instructions to the explorers. As guests exit the ride, they enter the retail space where they can build their own virtual fish from LEGO and "release" it into the virtual ocean. If they'd like to build their own LEGO fish at home, all of the LEGO elements are available for purchase.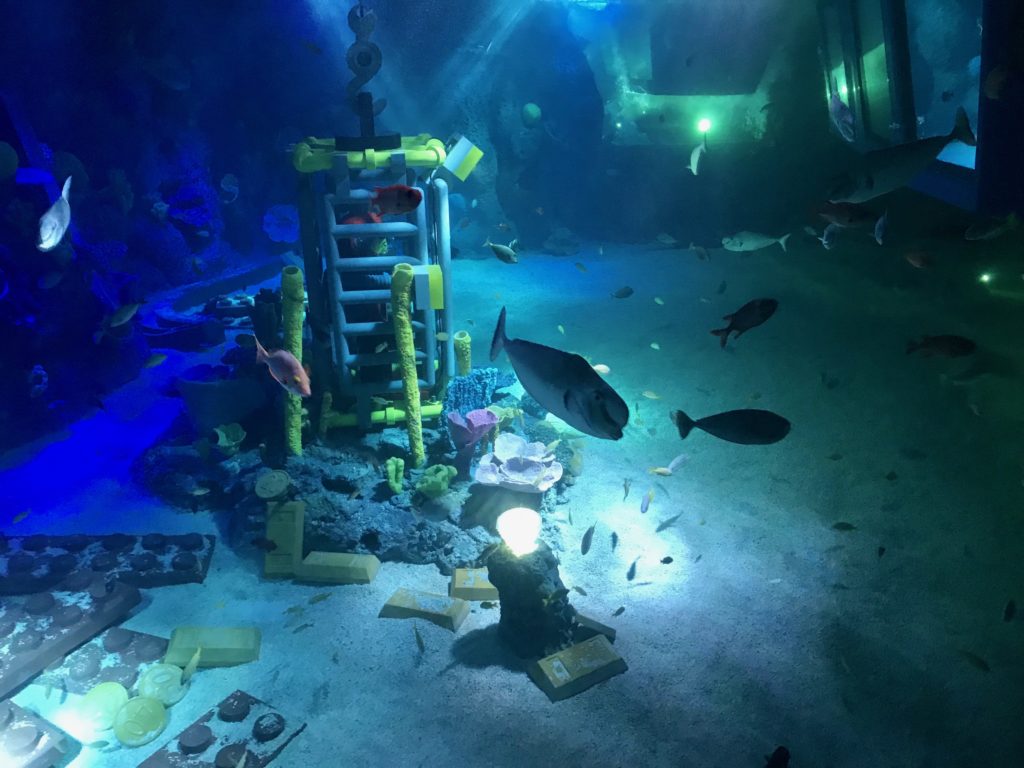 During the ride, a narrator will talk about the different animals and tell you facts about each animal. At one point in the ride you will enter the very bottom of the sea in the volcanic sea bed. the colors will change from blue to red and kids can spot a lot of sunken treasure.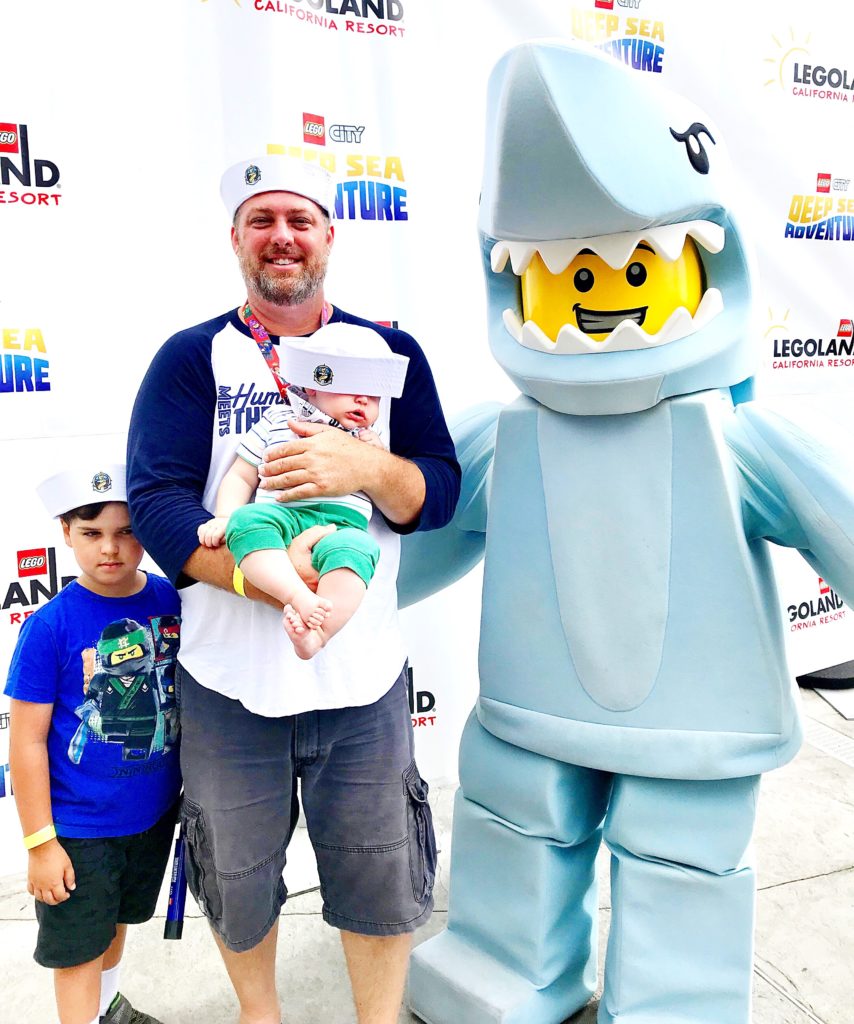 For more information about this ride visit Legoland on Facebook and Twitter.