Looking for something new and fun and exciting to do this Holiday Season? Why not celebrate  Christmas and/or New Years Eve at Snow Summit in Big Bear! With over 240 acres of skiable terrain and 31 trails completely covered by our state-of-the–art snowmaking system, Snow Summit is where SoCal has come to depend on for the most reliable, consistent conditions from year to year.
Kids and adults can enjoy night Skiing sessions, a fun tube park, family-friendly eateries, a climbing wall and beautiful nature make this ski resort a perfect fit for all ages!
Snow Summit Events
Dec 24th: 12-3pm Santa comes to Snow Summit! Come get your photo taken with Santa in the Basecamp at Snow Summit Ski Resort. Admission is free and open to everyone.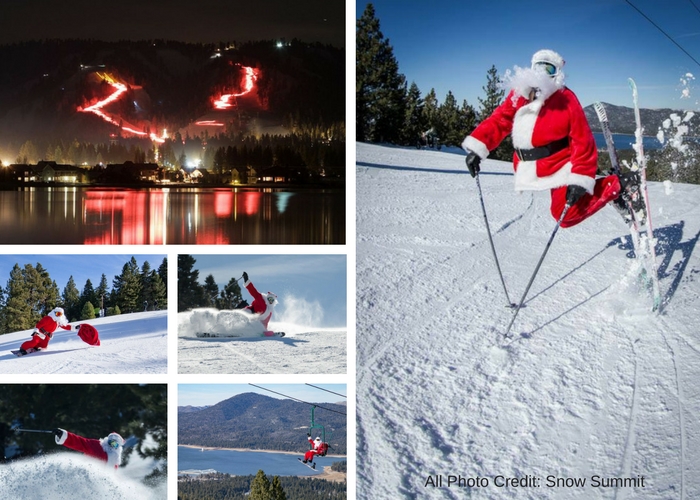 Dec 31st: Annual New Year's Eve Torchlight Parade at Snow Summit! FREE event from 6-7:30pm featuring 100 skiers and snowboards carrying torches down Miracle Mile to ring in the New Year. Stick around after the Torchlight Parade for a night filled with fun, music, food and activities for all ages. More info here.
For more information on Big Bear Mountain Resort, Visit them on Facebook.