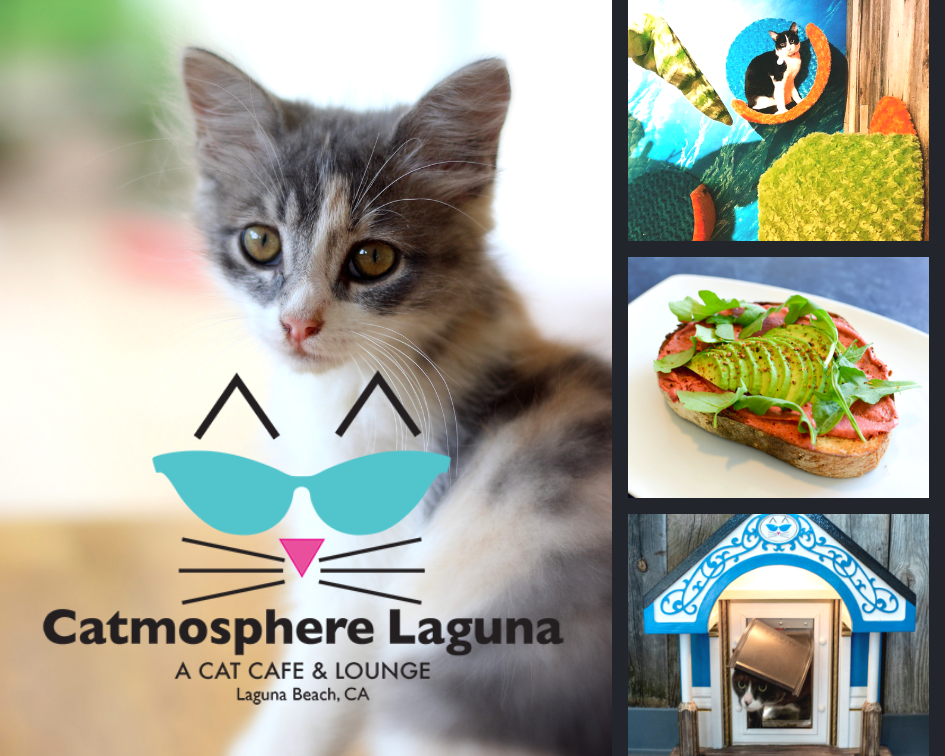 credit: all photos by catmosphere
Catlovers unite! Finally there is a place where we can admire cats, adopt them and have a bite to eat all under one roof. It's called Catmosphere and they are located in artsy Laguna Beach. Catmosphere is a foster home for cats where guests can hand pick the newest member/s of their family. Owner Gail Allyn Landau created this cat sanctuary so that adoptable kitties had a comfortable environment where they have plenty of toys and other cats to play with, therefore making their chances of adoption higher.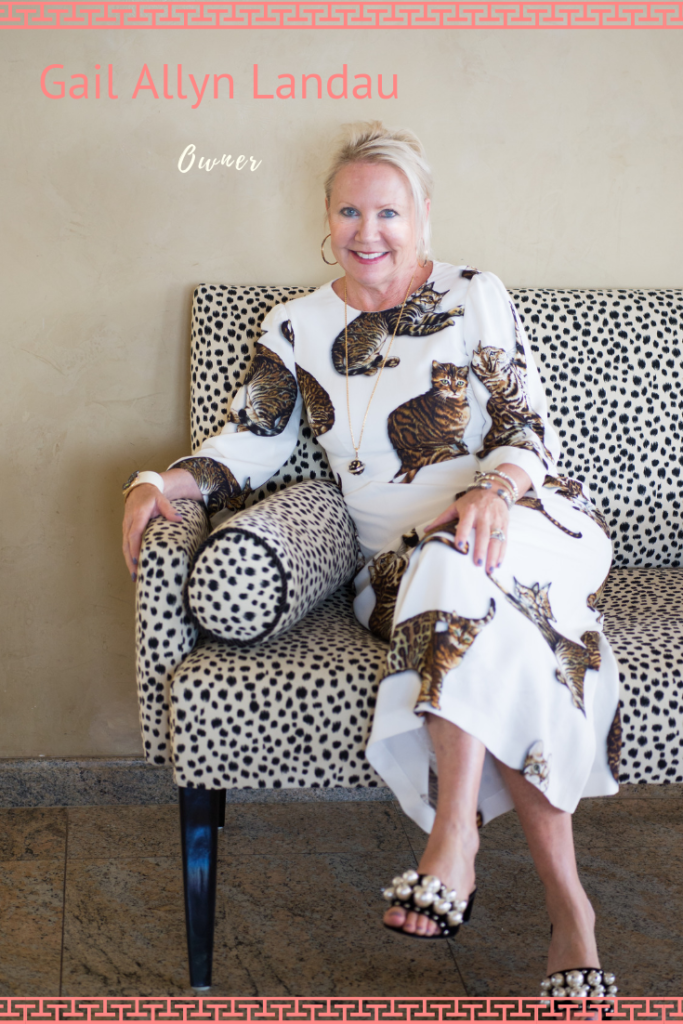 How Does It Work?
Reservations are highly encouraged for this place.
Step 1: Book your reservation
Step 2: Read your confirmation email and sign the waiver
Step 3: Arrive 30 minutes early to allow for purrking and check-in
Step 4: Purchase a beverage (non-alcoholic)
Step 5: Find a cozy spot in the lounge and drown in a pile of cats.
Is There a Fee To Visit?
Yes. Catmosphere charges a fee to keep a roof over the kitties' heads and supply them with the premium food, treats, and health care they deserve. Here is the fee breakdown:
$22 entry for adults 18+
$12 entry for kids ages 6-17
Seniors (65+) will enjoy complimentary coffee or tea during their visit
No children under the age of 6 are allowed
Children under 13 require an adult to sign waiver and be present in the lounge with them at all times.
Children 13 – 17 require adult to sign waiver, but can enter the lounge on their own.
Can I Adopt The Same Day?
Yes!  Once you have fallen in love, they can complete the entire adoption process right there at the Café! All weekend adoptions have a Monday pick-up day. Adoption is $250 for cats or kittens with 100% of proceeds going to The Catmosphere Laguna Beach Foundation.
Where Do The Cats Come From?
The cats come from local rescue organizations, including Laguna Woods Cat Club, Laguna Beach Animal Shelter, and Bluebell Foundation for Cats. All cats in need of homes  are brought to the café, which has an eating area separated by a glass wall. Behind the glass wall s the cat lounge.
Where Can I Park?
There are just a few one hour parking spots behind the building marked "catmosphere customers only". There is also plenty of metered street parking as well as in front of the Laguna beach presbyterian church (which is the next corner).
What Kind Of Food Do They Serve?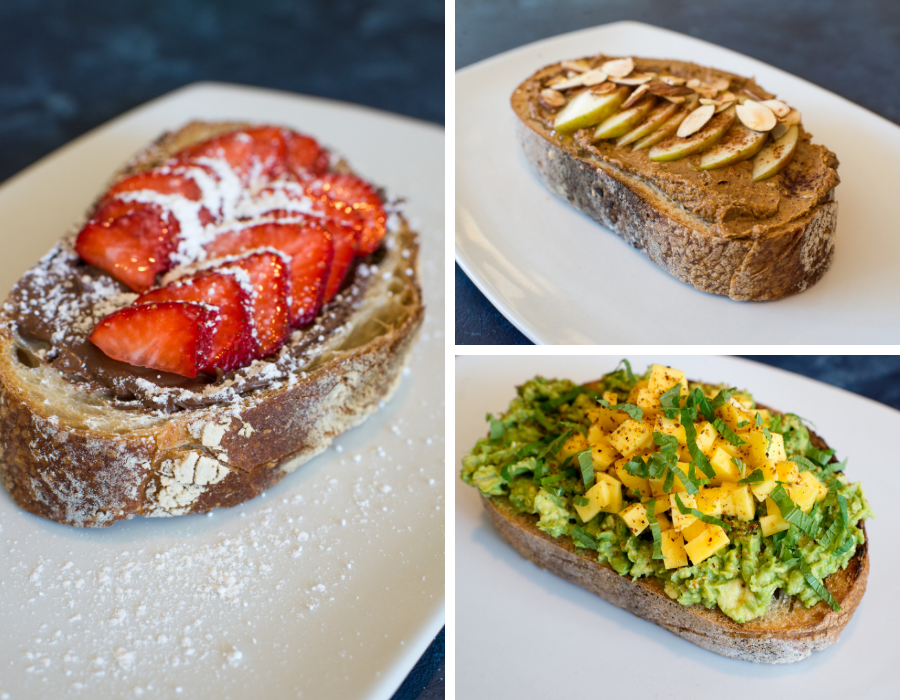 Choose from a variety of specialty toasts, salads, cheeses, breads and beverages. Click Here for the menu. Above from left to right is the "Main Beach" toast made with Nutella, strawberries and powdered sugar.  Next is the "Sunrise" made with  almond butter, sliced apples, toasted almonds, honey and cinnamon. Bottom is the "Laguna Breeze" made with smashed avocado, mango, lime, chili and mint.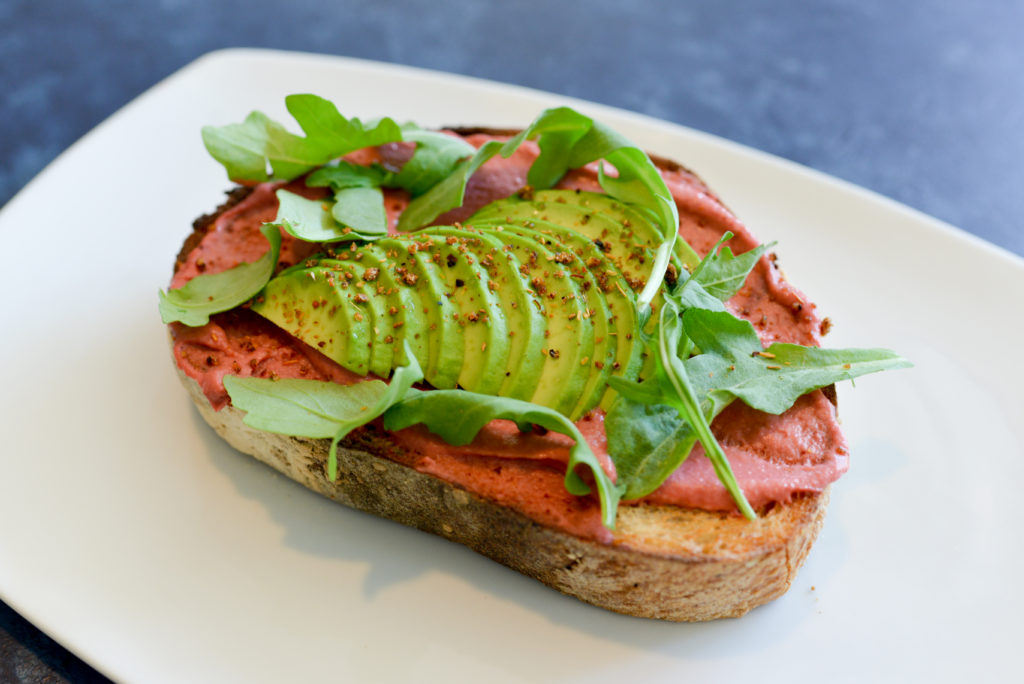 This is the sunset made with beet hummus, avocado, arugula and cumin.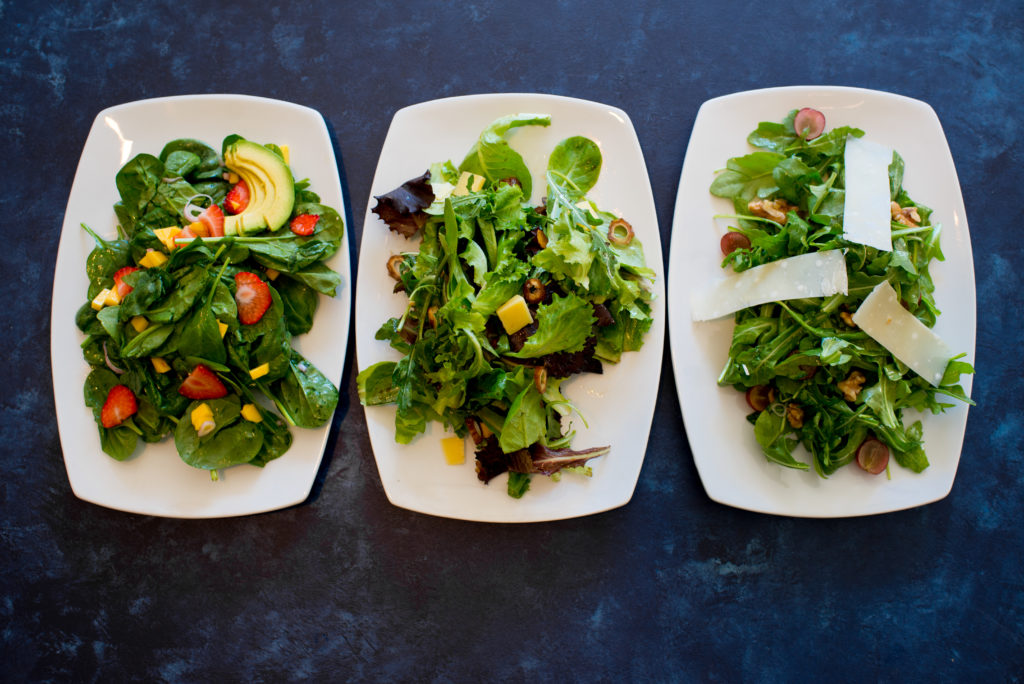 Salads are also a popular choice at the cafe. From Left to Right: The "Tabby" made with spinach, strawberry, mango, avocado, red onion and lime vinaigrette. Middle is the "Tuxedo" made with mesclun toasted almonds, dates, cheddar and balsamic dressing. On the right is the "Calico" made with arugula, sliced grapes, goat cheese, walnuts, lemon & EVOO.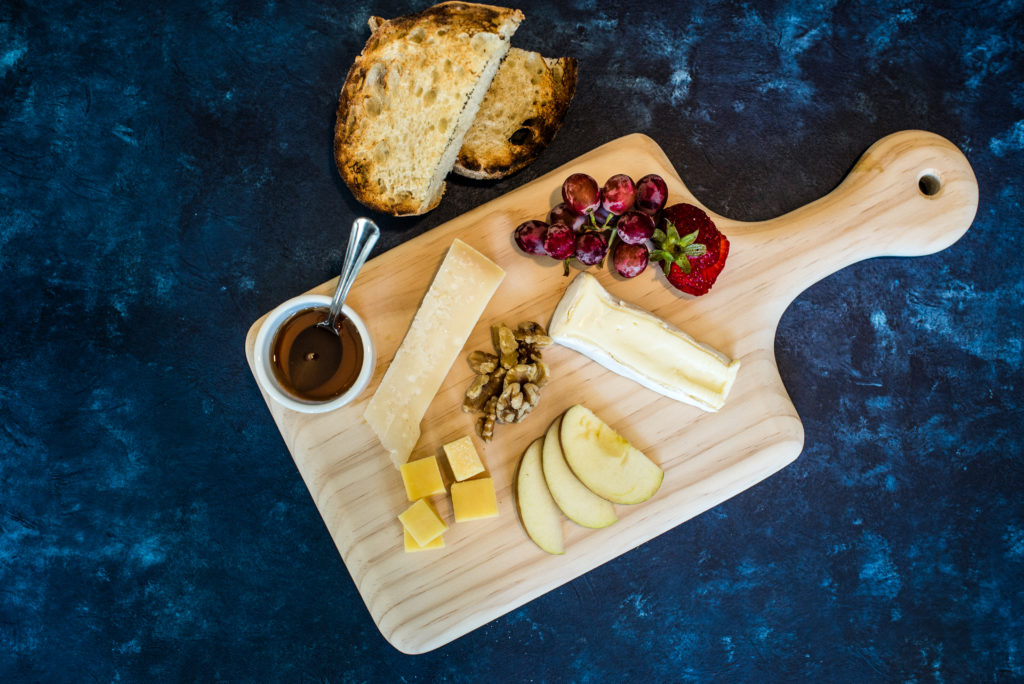 Lastly, Catmosphere offers cheese and bread boards. The cheese boards come with a trio of cheeses, honey, nuts & fruit and sliced bread.
Watch The Kitties Via Kitty Cam
Keep and eye on all those precious kitties with one of Catmosphere's five Kitty Cams!
For more information visit Catmosphere on Facebook or Instagram