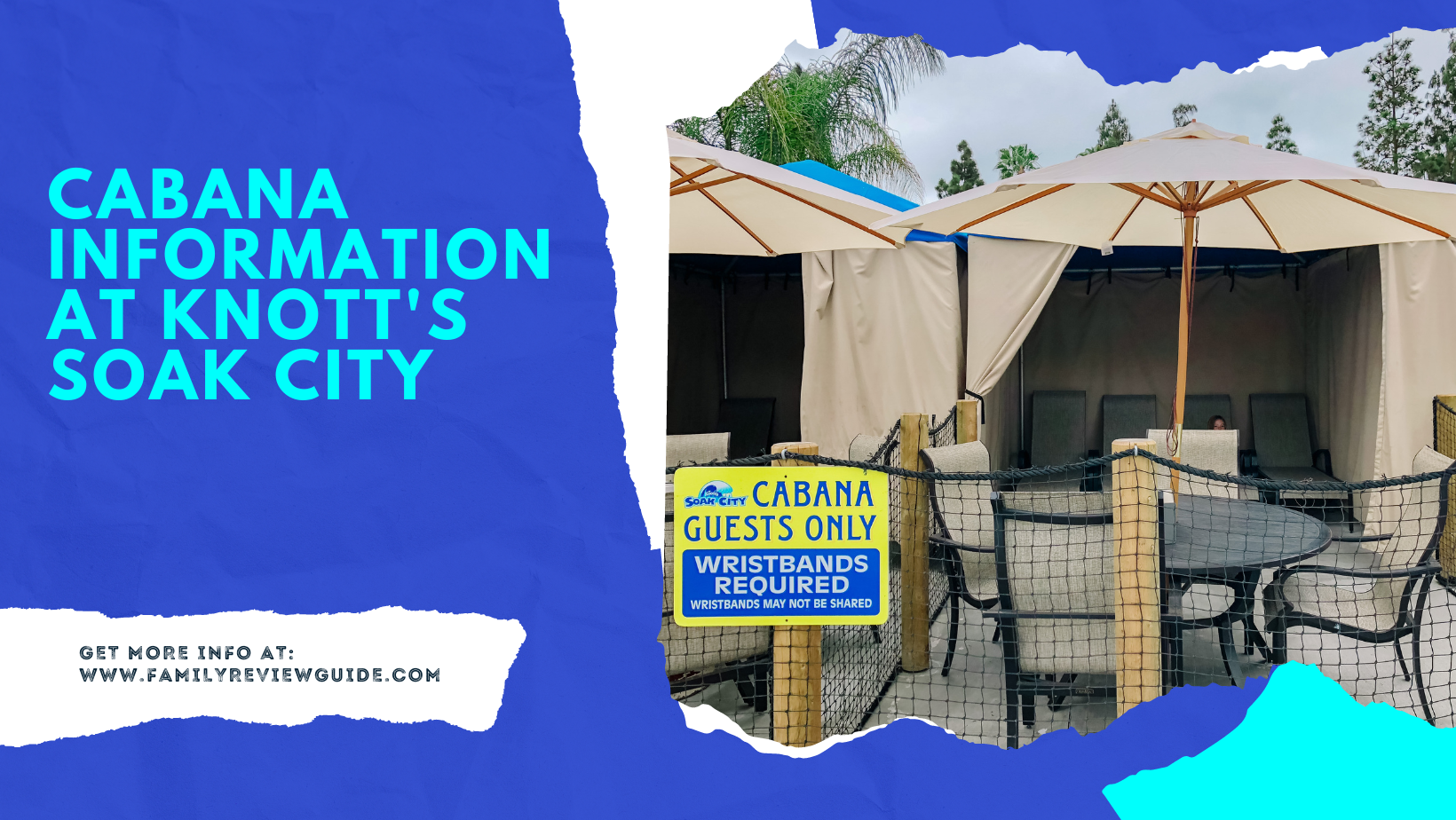 If you can't stay in the heat for extended periods of time, or perhaps you have a young baby or just want the luxury of your own personal space, consider renting a private cabana. Each cabana can accommodate up to 8 guests and includes extra amenities like a table with umbrella, free water filling, free tube rental, and waiter service for an extra fee of $18. That's right, you very own personal waiter to dote on you!
Take A Tour Of A Cabana
In order to reserve your cabana you can reserve it online or at the park. Either way, you will need to head to the back of the park near the wave pool to pick your specific cabana and get wristbands. They will give you a little map to see the location. We prefer the Malibu cabanas as they are closest to the drink stations and Longboards restaurant.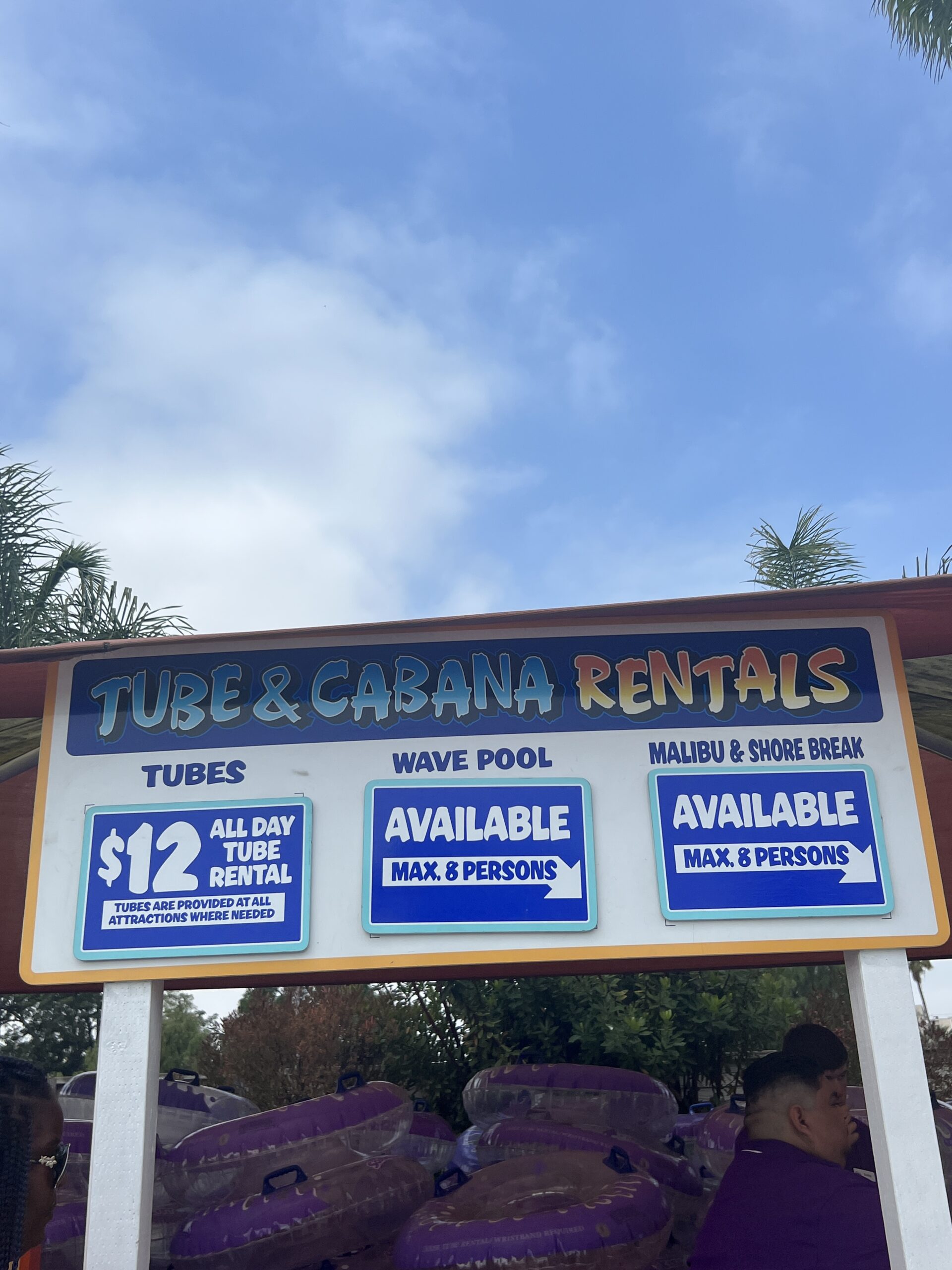 The wrist bands will be given out after you select your cabana. Put them on and then get your day started!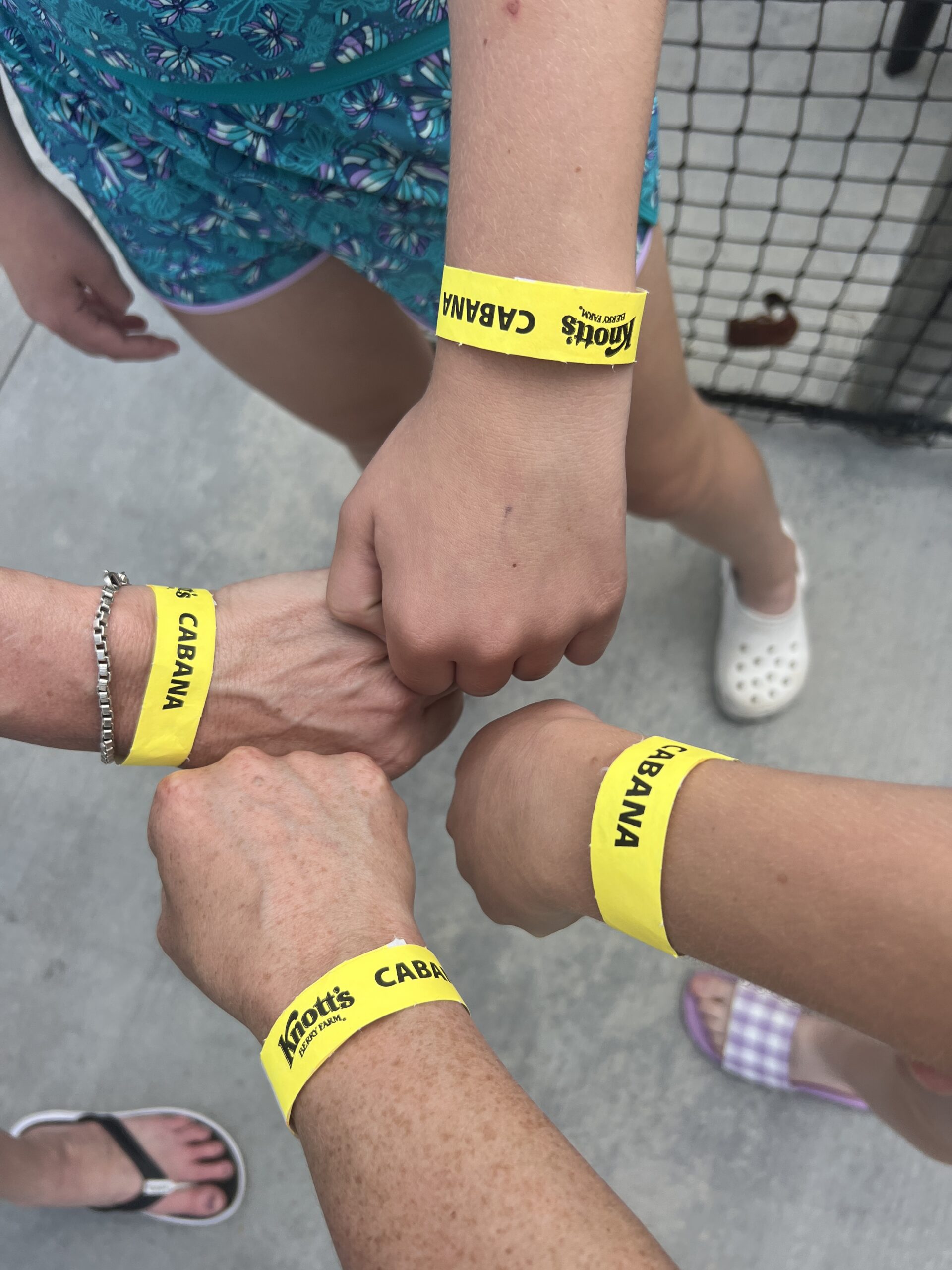 One of the perks of having a cabana is getting your own personal safe! I loved being able to place all my valuables and not worrying when I stepped away to ride the slides with my daughter.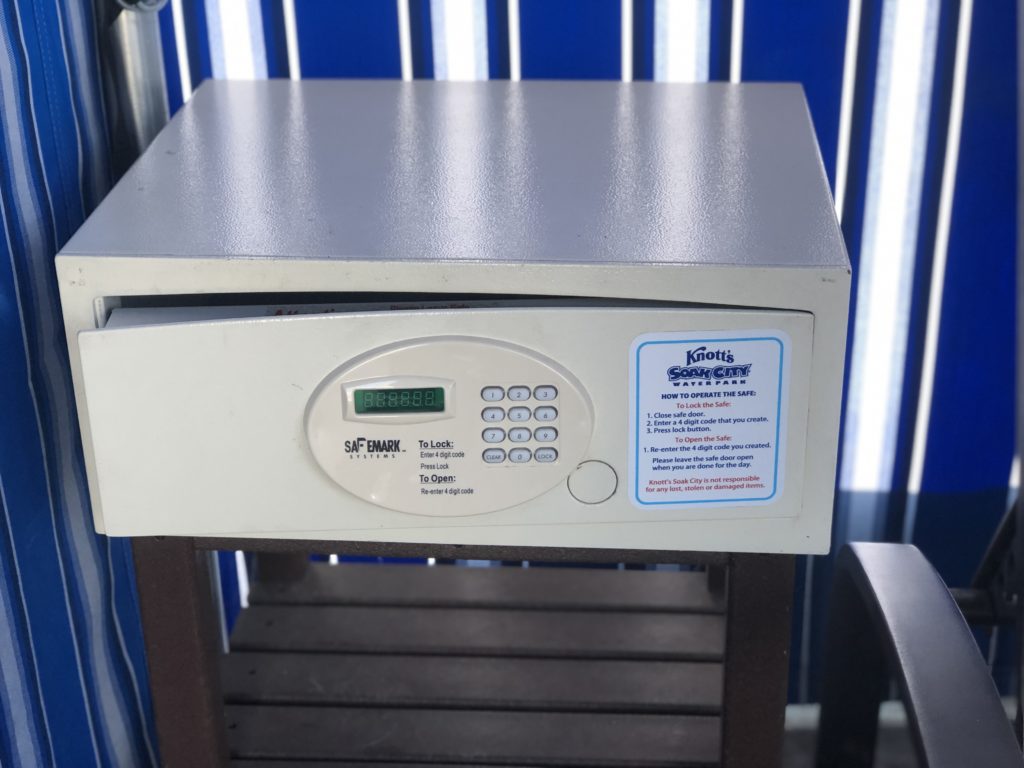 Food Options Near The Cabanas

There are two main places to get food at Soak City:
Longboards Grill which serves grilled burgers, hot dogs, fish and chips, chicken sandwiches, fresh salads, assorted wraps, plus a variety of side options.
Portside Pizza which serves the tastiest pizza, funnel cake and salads.
There is Also a Dippin Dot stand near the Lazy River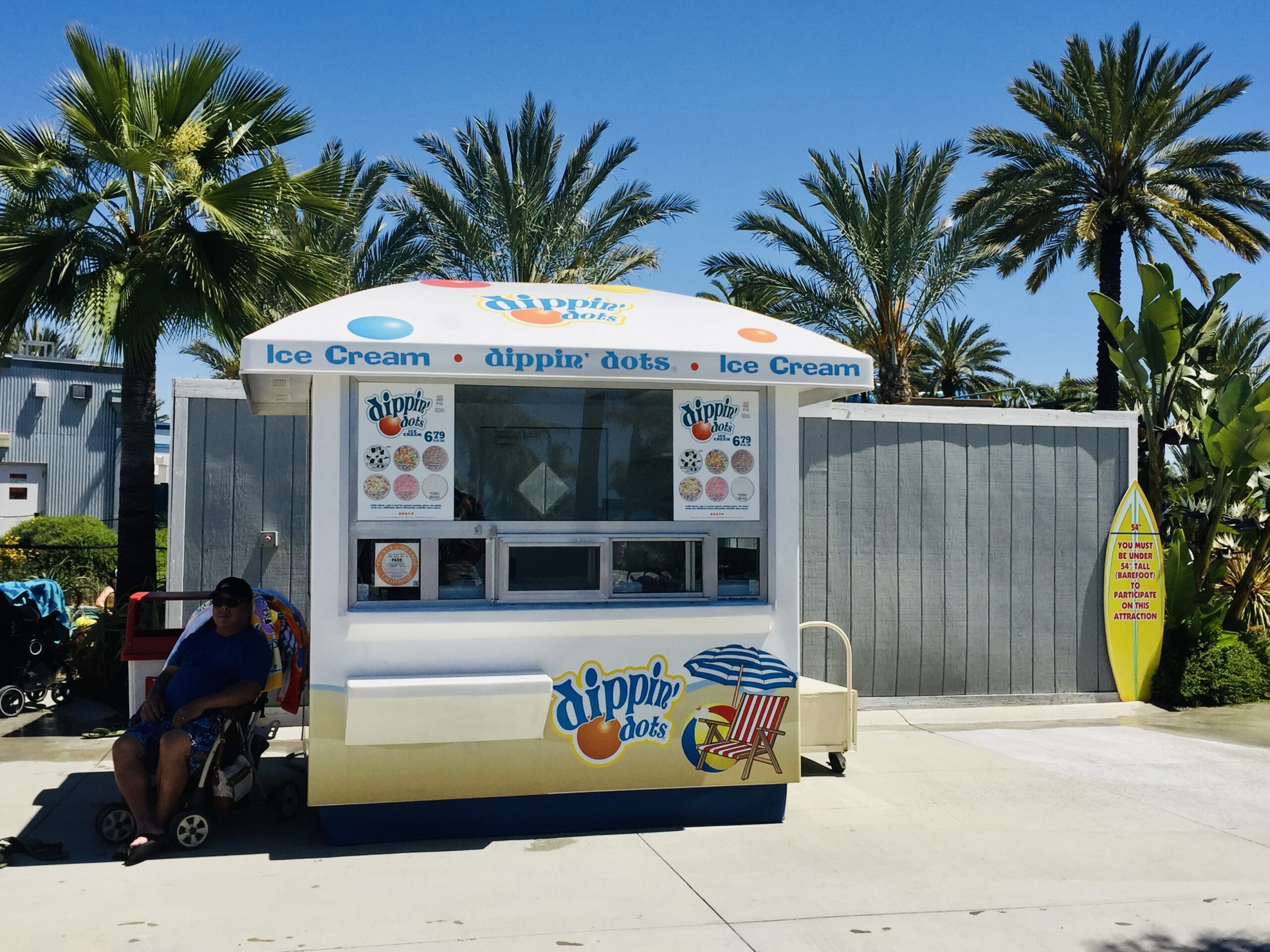 How Much Are Cabanas
Prices for cabanas vary throughout the week. On Fridays-Sundays they are anywhere from $249-$259 for Shorebreak and Malibu cabanas and $265 for the wavepool cabanas.  During the week Mo-Th it is anywhere from $199 for Shorebreak and Malibu cabanas and $210-$299 for wave pool cabanas. Below is a comparison between all 3 locations.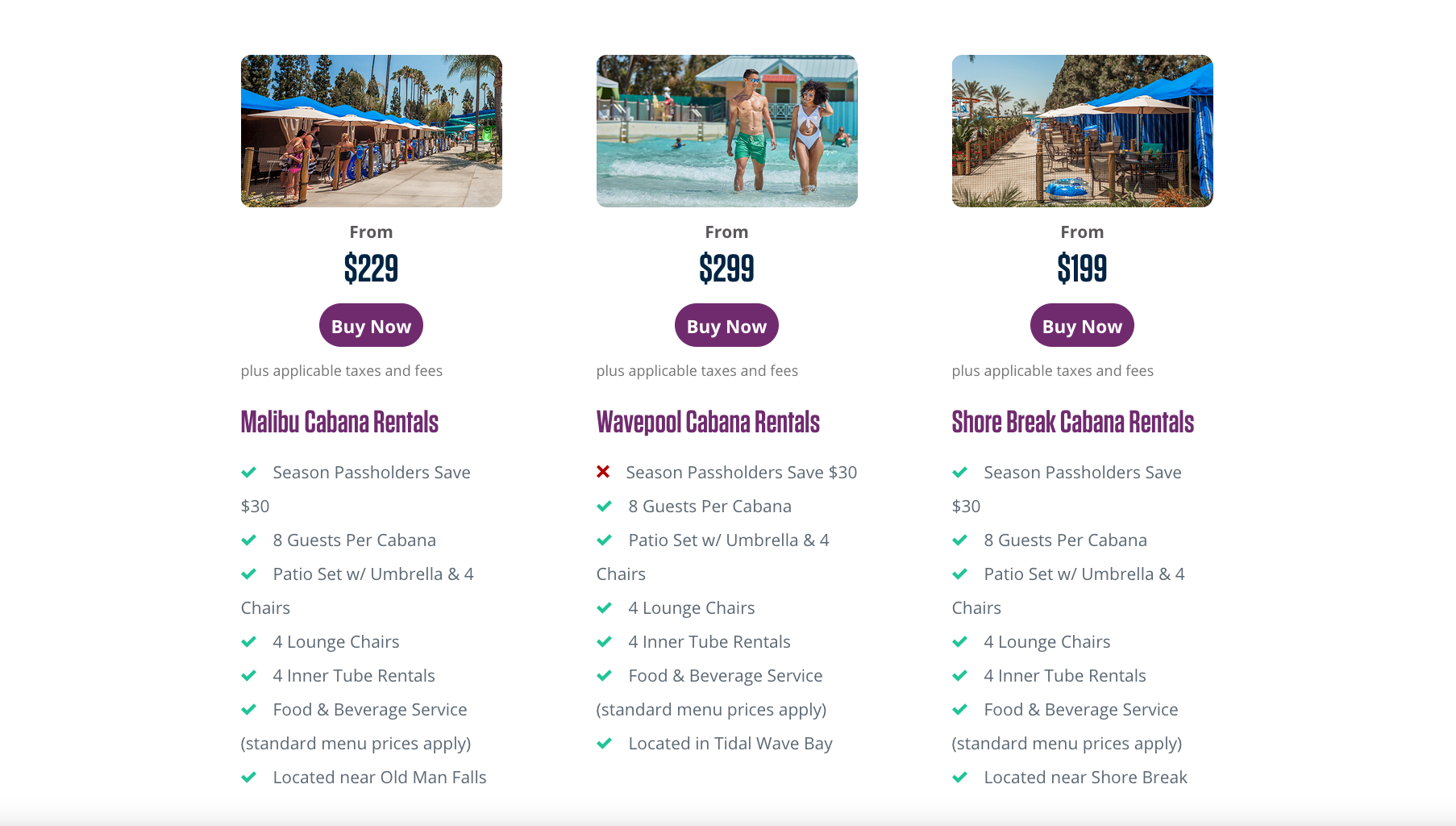 For more information please visit Knott's Soak City on Facebook and Instagram.