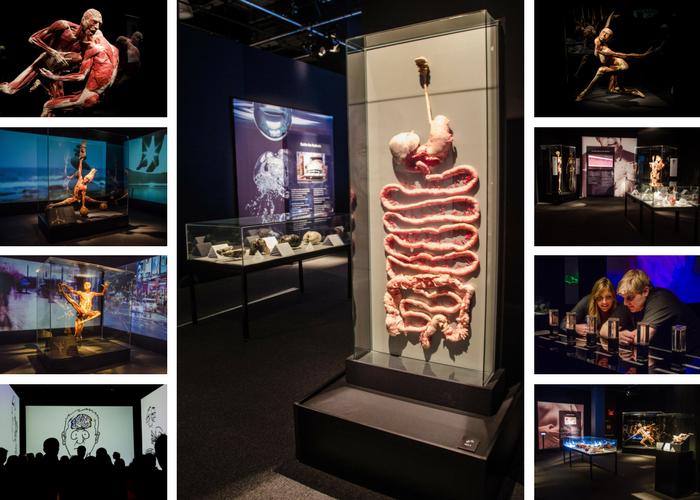 The human body is a fascinating machine! We learn about it in school and scientists study it daily, but there is still many mysteries about our bodies that have yet to be exposed. If you are a science geek or just purely interested in the marvel of the human body
head on over to the California Science Center and see Dr. von Hagens' BODY WORLDS: Pulse, which opened May 20, 2017. The largest BODY WORLDS exhibition, Pulse brings together anatomy and the latest health and wellness findings in a visually compelling and informative exhibition.
BODY WORLDS: Pulse provides an opportunity to learn about human anatomy, physiology and health through a specially curated exhibition focused on our bodies in modern day life. More than 200 plastinated specimens — including whole bodies, body configurations, translucent slices, and organs, as well as 3D displays — are presented in galleries that feature the various systems of the body.
What will I see?
-More than 200 plastinated specimens, including 23 full body specimens
-Interactive displays like the "Anatomical Mirror", that show visitors how vital organs are positioned in their own body
How Long Will The Exhibit Be on Display?
Body Worlds: Pulse continues through February 20, 2018 at the California Science Center. Please visit www.californiasciencecenter.org for more detailed information and ticket prices.
Body Facts
There are 37 trillion cells in your body.
If you were to spread out all the

wrinkles

in your brain, it would be about the size of a pillowcase
You spend 10 per cent of the day blinking
Your heart beats 100,000 times per day, pumping 5.5 litres per minute, which adds up to about 3 million litres of blood a year
3 to 5 lbs of your body is made up of bacteria. Between 100 million to 1 billion bacteria can grow on each tooth
Human fingers are so sensitive, that if your fingers were the size of Earth, you could feel the difference between a house and a car.