[Sponsored]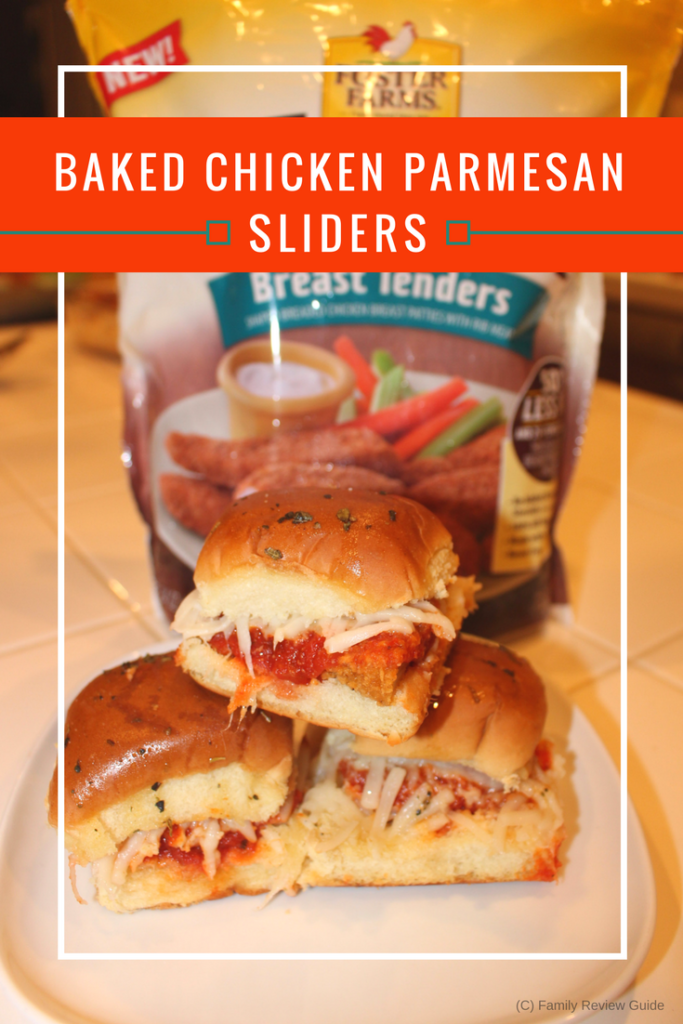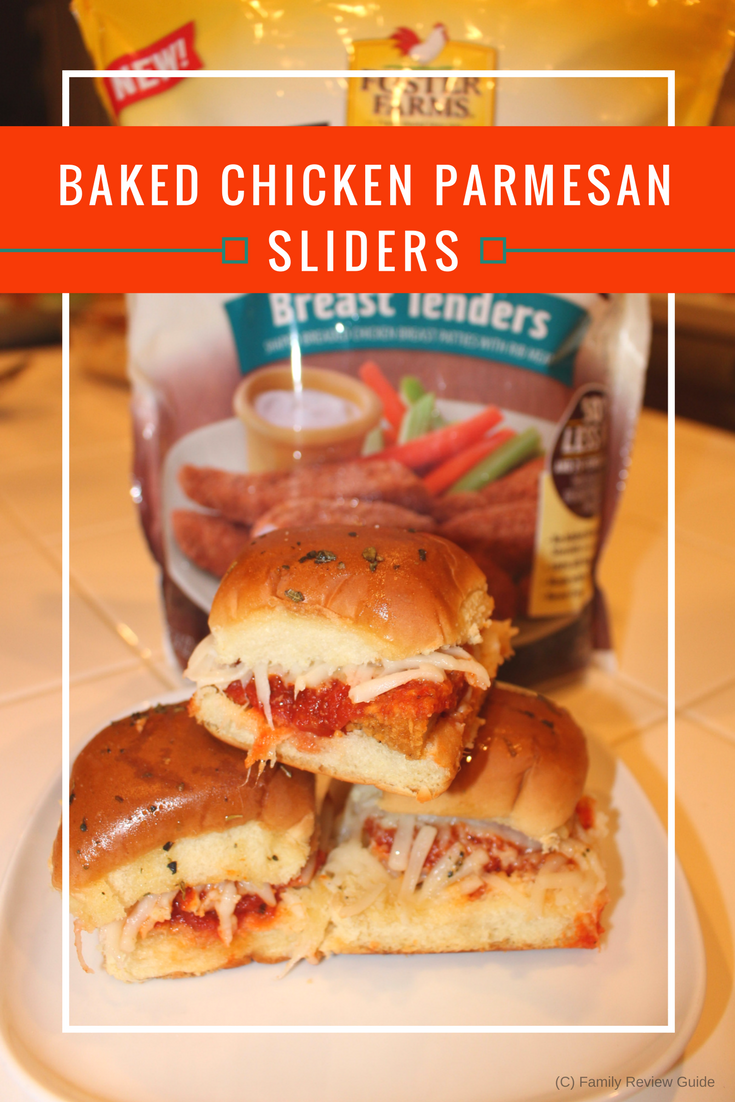 After-school activities, late workdays, and long commutes often make it difficult to have family dinners. But they are so important because when kids experience family dinners on a regular basis, they tend to eat more vegetables and fruits,  fewer fried foods, sodas. I find that frozen foods are often an easy fix for me when I need dinner in a pinch.  Thankfully, Foster Farms has a new line of  frozen, breaded, Never-Fried, Chicken Breast Nuggets, Chicken Breast Tenders and Chicken Breast Fillets. With the same great taste and crispy texture of traditional nugget and tender choices, the new Baked varieties are fully cooked and contain half the fat and 25 percent fewer calories than traditional offerings. Baked Foster Farms Chicken products are currently only available on the West Coast at participating retailers. You can find them in the frozen aisle of your participating grocery store.
 Foster Farms Frozen Baked Chicken
100 percent natural with no artificial ingredients or preservatives.
They are made with 100 percent white meat Foster Farms chicken
Naturally lean, juicy chicken on the inside with a crisp, flavorful baked exterior.
The fully-cooked chicken varieties can be prepared in the oven or microwave with cooking times of around 20 minutes (oven) or less than four minutes (microwave).2
Recently I tried the new chicken tenders and made a delicious dinner that was quick, tasty and everyone loved it.  Chicken Parmesan sliders only take about 15 minutes and are super easy to make!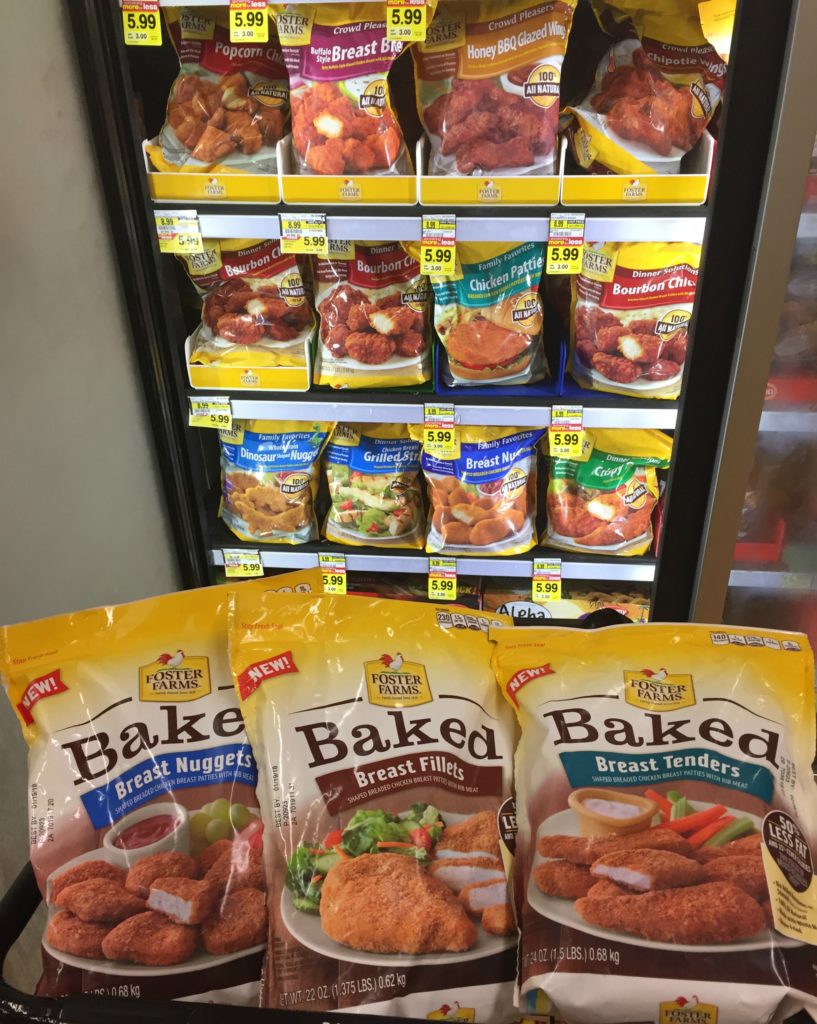 You can find Foster Farms Frozen baked chicken varieties in the frozen aisle of your grocery store. In Southern California I found them at Albertsons and Vons.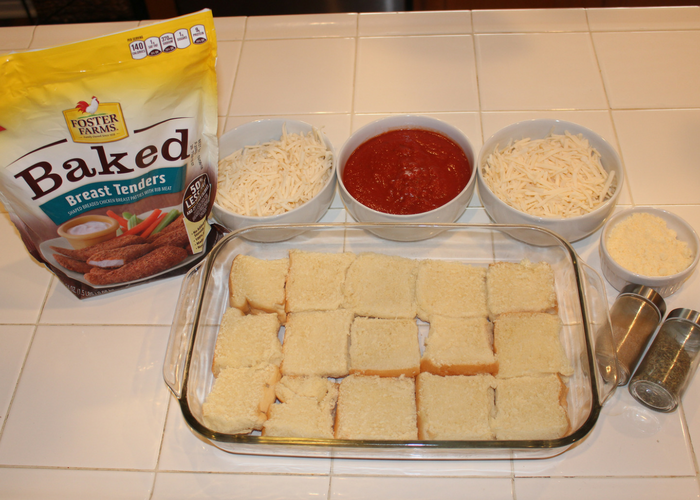 First, Bake Chicken according to package. While they are cooking in the oven, assemble the buns in a 9×13 baking dish. Place 16 bun bottoms across  lengthwise. Put bun tops aside.
Once chicken is done baking cut them in half. Place  a half on each bun.
Cover chicken with marinara sauce.
Top with Mozzerella/Parmesan cheese mixture
Brush tops with butter/seasoning mixture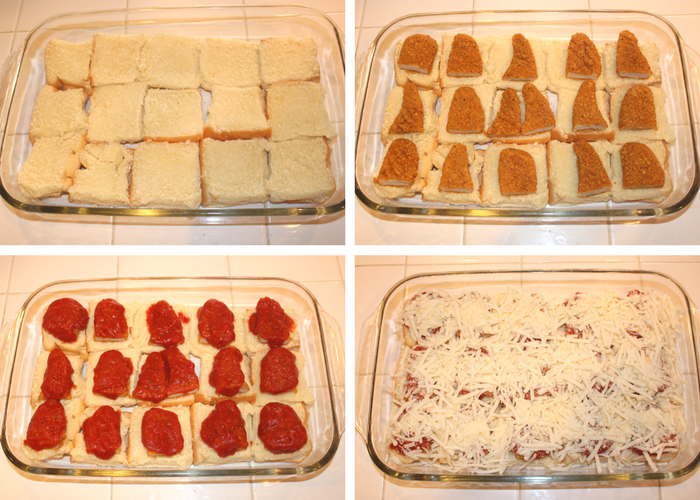 Bake them in a 350 degree oven for 10 minutes covered with aluminum foil. After 10 minutes remove the foil and bake another 10 minutes. You will have a golden crispy bun, melted cheese, and tender chicken covered in marinara sauce ready to be gobbled up by your family.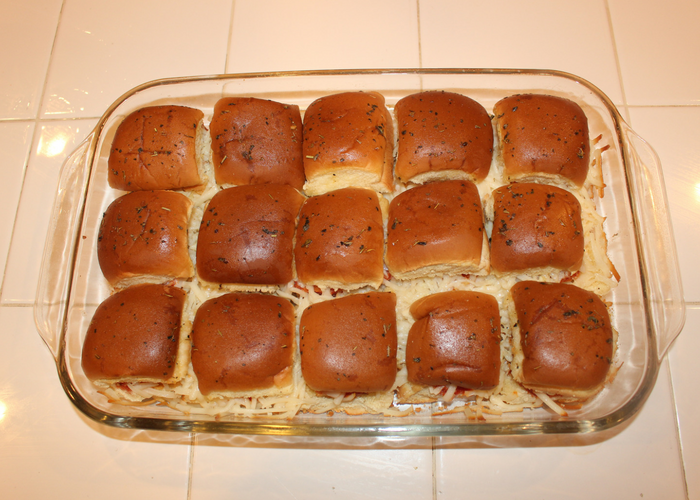 With 16 sliders you can even put some away for after school snacks the next day. They heat up great in the microwave!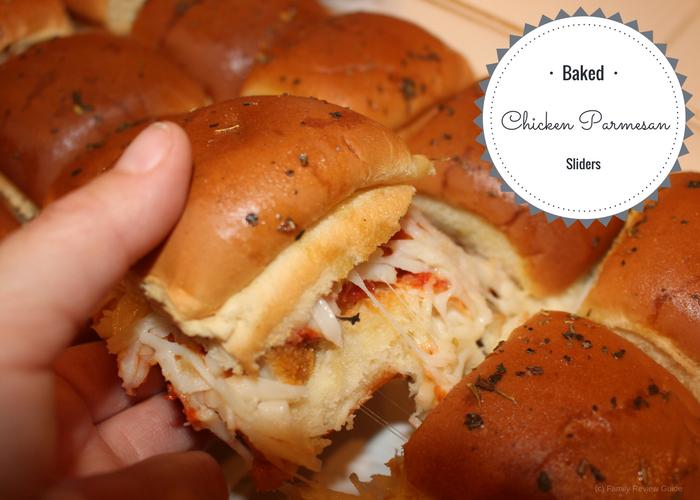 Serve up these chicken Parmesan sliders with a crisp green salad or perhaps some green beans or peas and you will have a complete meal. These would even be great for a potluck or office party.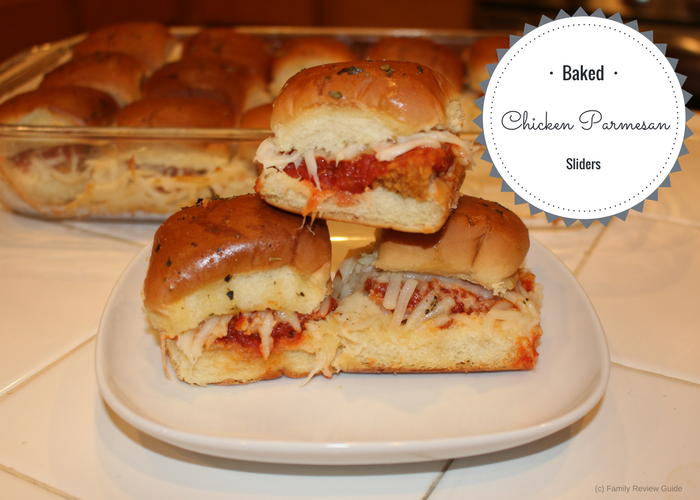 The new Baked Chicken Nuggets, Chicken Tenders and Chicken Fillets are an easy-to-prepare staple for satisfying snacks and meals.  So give your family the taste they want and the healthfulness you'll feel good about. There is BAKED IN Goodness in every bite!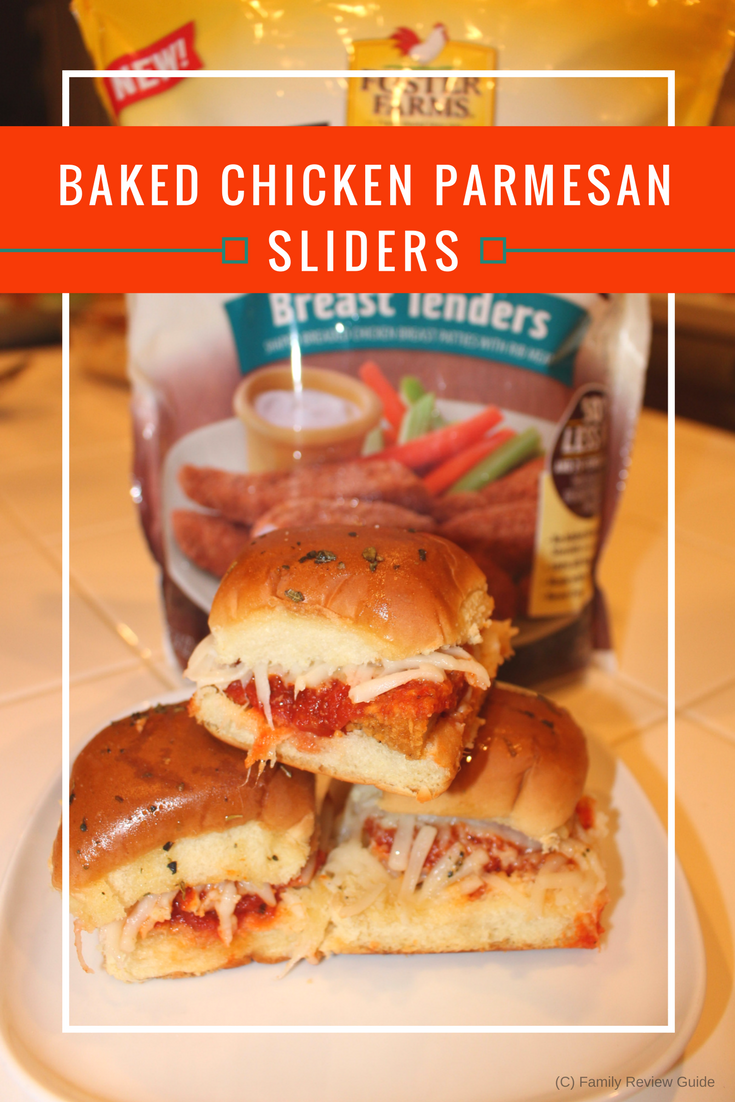 Baked Chicken Parmesan Slider
Ingredients
16

Hawaiian Bread Buns

8

Frozen Foster Farms Baked Chicken Tenders

, cooked (weight is approx.)

1

c

Pasta Sauce

1

c

Mozzarella Cheese

, shredded

1/2

c

Parmesan Cheese

, shredded

3

Tbsp

butter

, melted

1

tsp

seasoning salt

(more to taste)

1

tsp

Italian seasoning
Instructions
Cook chicken tenders according to package instructions. Half Each Tender.

Cook Preheat oven to 350°F.

Place the bottom half of the slider buns in a greased casserole dish.

Place chicken tenders on the bottom buns and then cover them in sauce.

Combine the mozzarella and Parmesan cheese and sprinkle it over the sauce.

Place the top buns on the sliders.

Melt the butter and mix the seasoning salt until it is thoroughly combined.

Pour the melted butter over the buns and then sprinkle with Italian seasoning.

Cover the dish with foil and bake for 10 minutes, then remove the foil and continue baking for another 10 minutes.