Thanks to Tampico for sponsoring this fun post.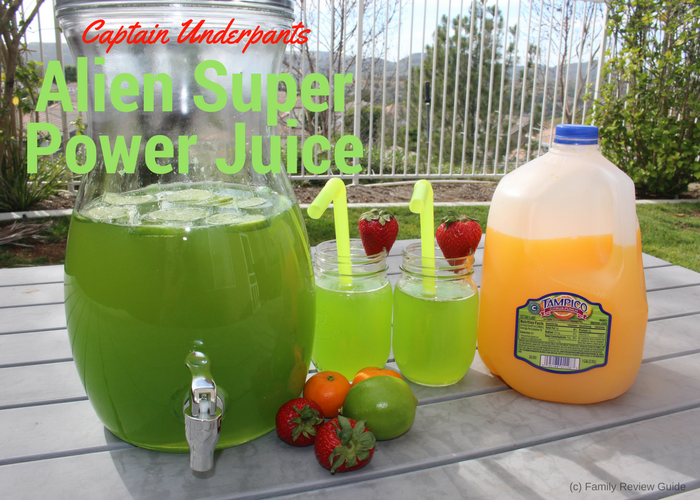 Having a wild imagination can be one of the best compliments you might ever receive. Imagination is the door to possibilities and fortunately our imaginations are limitless. I always try to encourage my kids to use their creativity and think outside the box. When they started reading the "Captain Underpants" series, I noticed that the books were engaging their imaginations. Lucky for them there is an entire movie coming out!
That's right, in Just one month Dreamworks Animation is going to introduce us to two of the most imaginative elementary school students, George Beard and Harold Hutchins.  Together, they hypnotize their arrogant principal, Mr. Krupp into becoming the one and only "Captain Underpants"!
Mr. Krupp gained his super powers by drinking alien juice so of course my kids wanted to make some so they could also have awesome super powers!
Watch A Video On How To Make Alien Juice With Tampico
First, you'll need some Tampico brand Citrus Punch. They have other flavors but this is the best kind for the Alien Juice recipe. Ask your kids to help in the kitchen too!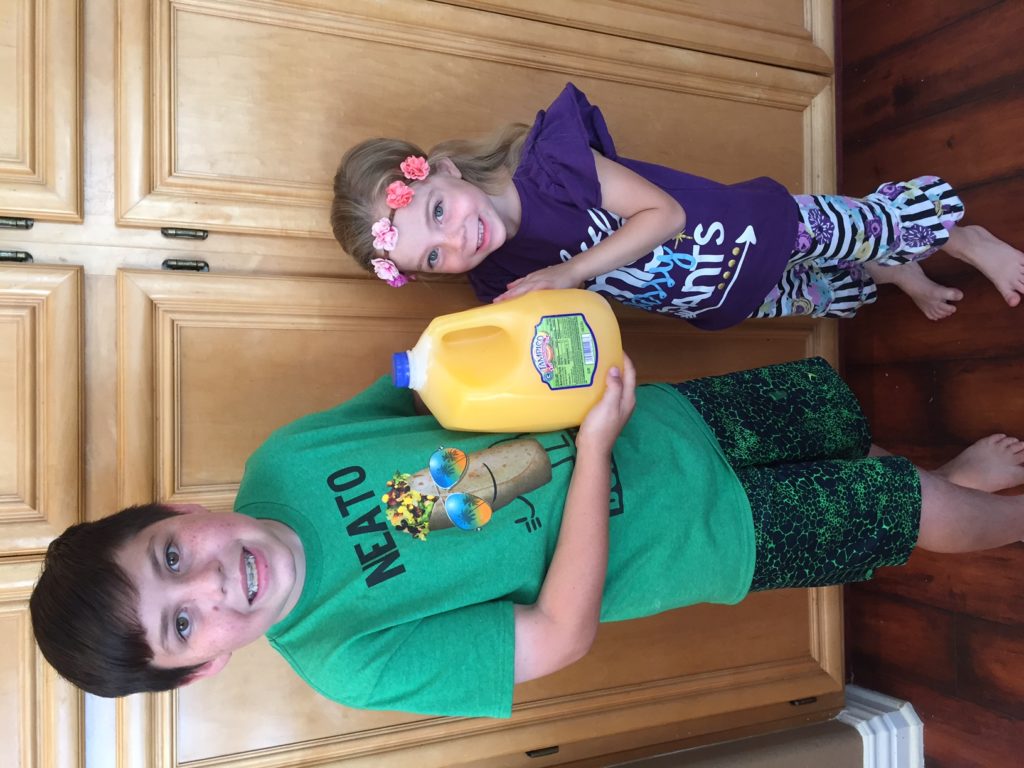 Dissolve 2 packages of Lime Gelatin in 1 quart of hot water. Be sure the gelatin is lime because you want the green color as it really gives it that alien effect. Let it cool.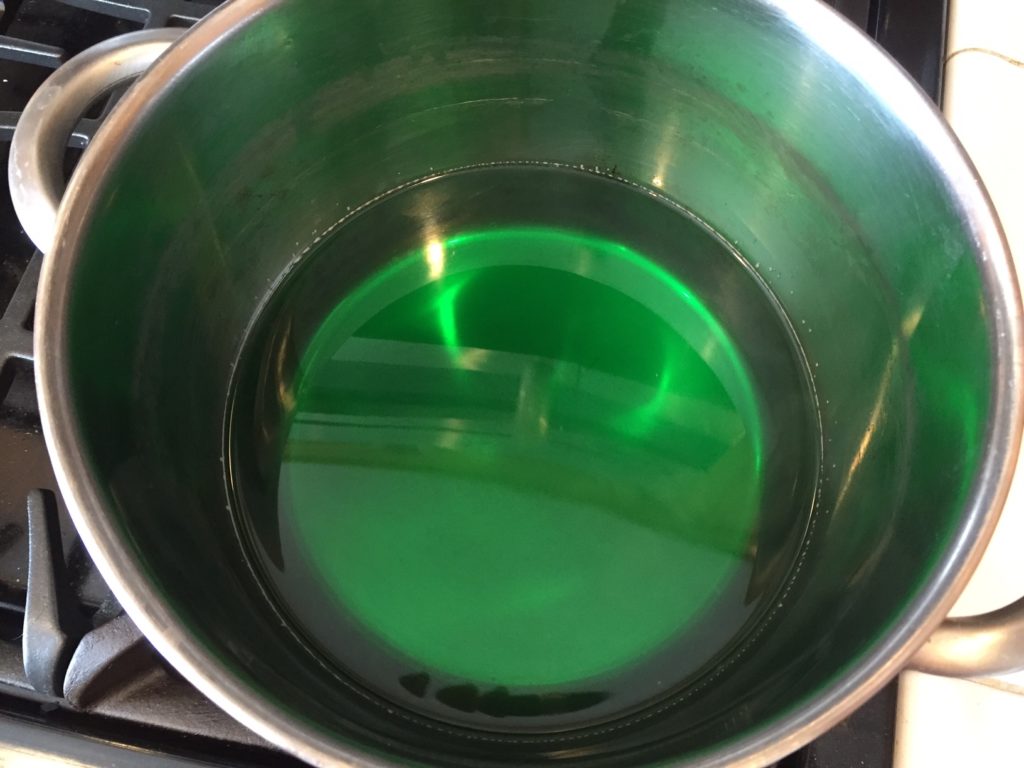 Then you will want to pour the mixture into a punch bowl or a beverage dispenser. I chose a dispenser because it is not as messy and has more visibility. You can get one at a party store for a very reasonable price.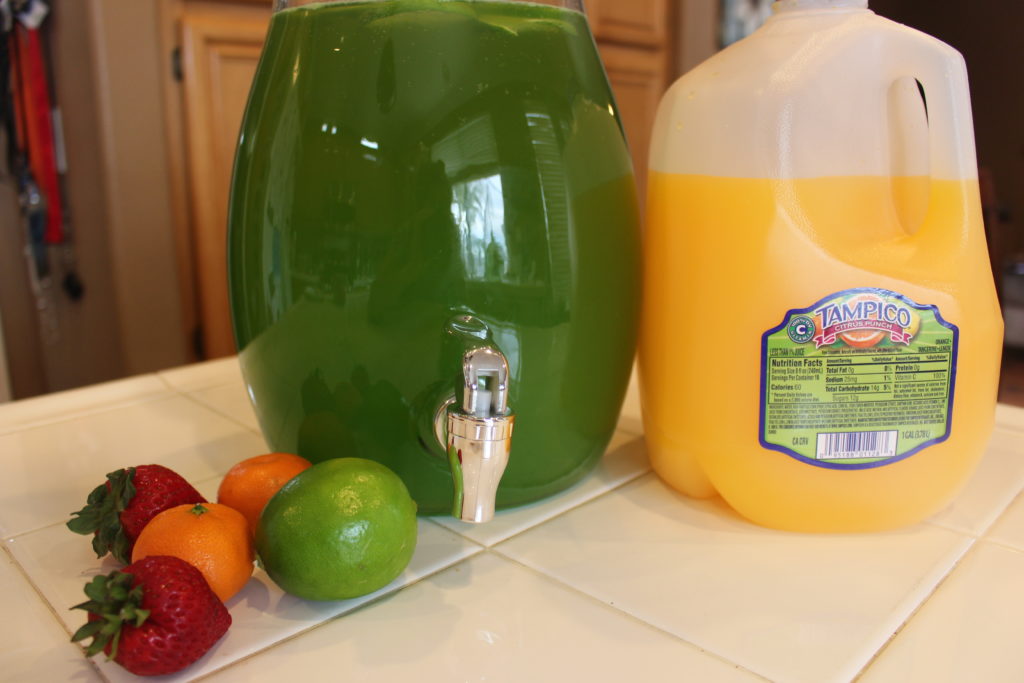 Then stir in pineapple juice, Tampico Citrus Punch, sugar and water. Add the Ginger Ale just before serving. Now you have Alien Super Power Juice! Add some limes for extra flavor and you can also add some cherries to float on top. I bought some fresh strawberries at the store so I used those, but really any fruit would taste great with it!
In celebration of its partnership with DreamWorks' Captain Underpants—coming to theaters June 2nd—Tampico is giving away amazing prizes and hosting fun games that you and your kids can enjoy on Facebook! You could even win a set of tablets for you and your kids to enjoy. Like and follow Tampico on Facebook and stay tuned to learn more! https://www.facebook.com/drinktampico/.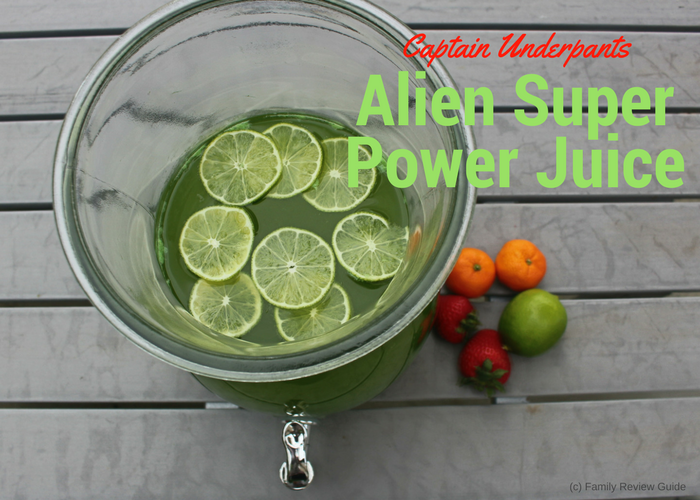 Now you can drink up! But before you do, tell some Alien Jokes:
*What did the alien say to the measuring cup?
– Take me to your liter.
How do you get an alien to sleep?
– Rocket!

What do you call a space ship that drips water?
– A crying saucer!

What did the alien say to the garden?
– Take me to your weeder!

What is an alien's favorite website?
– Space-book!

What do aliens like to drink?
– Gravi-tea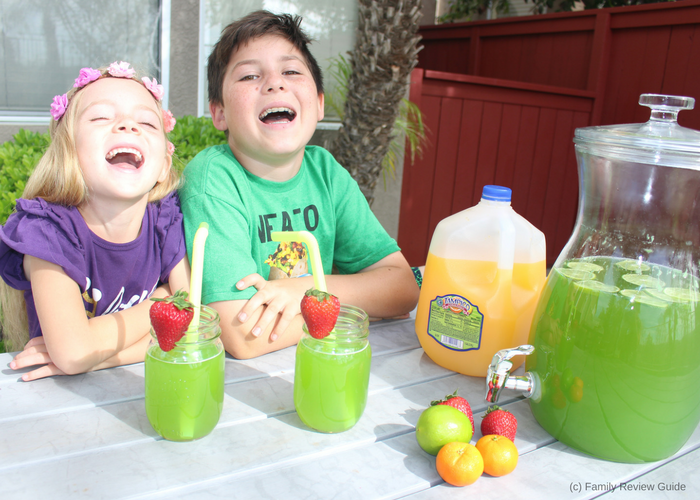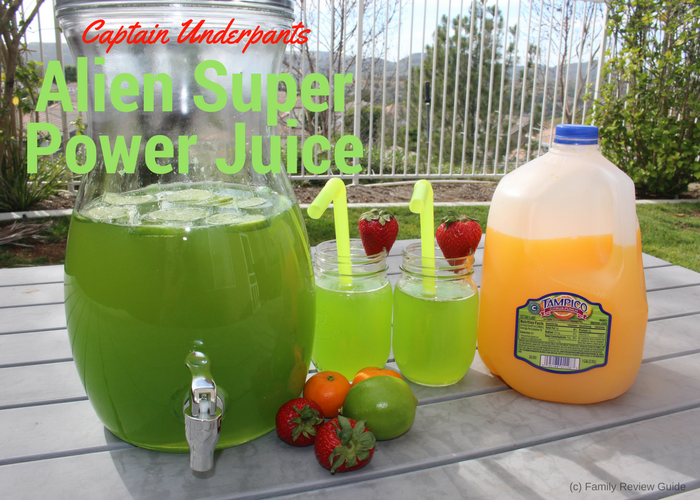 Alien Super Power Juice
Ingredients
2

(3 oz packages) lime gelatin.

1

quart

hot water

1

(46 oz) can pineapple juice

(24 oz) Tampico Citrus Punch

1

cups

white sugar

4 1/2

cups

cold water

2

liters

ginger ale

limes or cherries for floating

, optional
Instructions
In large saucepan, dissolve green gelatin in water (1 qt). Cool. Pour into large punchbowl or dispenser, stir in pineapple juice, Tampico Citrus Punch, sugar and 4 1/2 cups cold water. Pour in ginger ale just before serving.