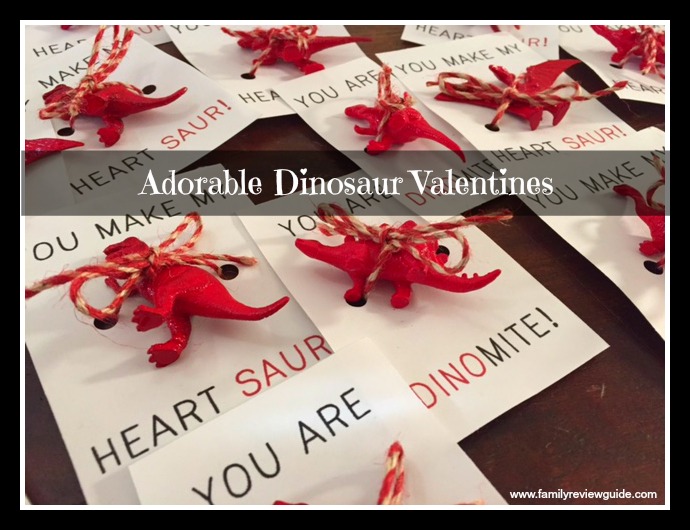 Every year I do the last-minute run to the party store to pick up Valentine's for my kids. I spend the next hour assembling them all, writing their names on them, etc..
So this year I figured if I am going to go through all that hassle I might as well make my own. I saw this adorable idea and I knew just then I had to make them. So here are all the supplies you will need to make adorable Dinosaur Valentines.
Dinosaur Valentines Supplies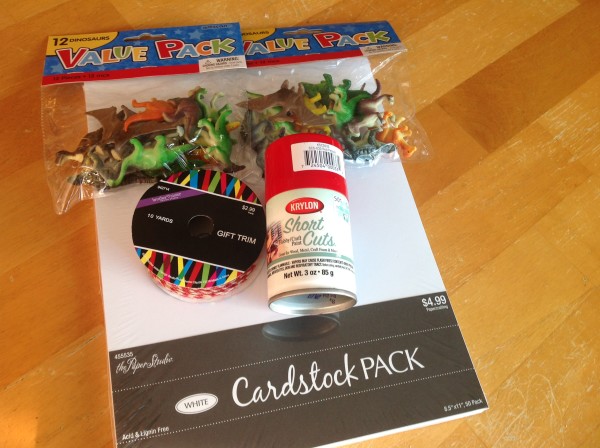 Baker's Twine or Ribbon (You can get it here)
 Dinosaur Toys (You can get them here)
 Red Spray Paint (You can get it here)
 Card Stock (you can get it here)
Instructions
First, spray the dinosaurs on both sides with red spray paint outside and set aside to dry. You will have to use 2-3 layers of paint.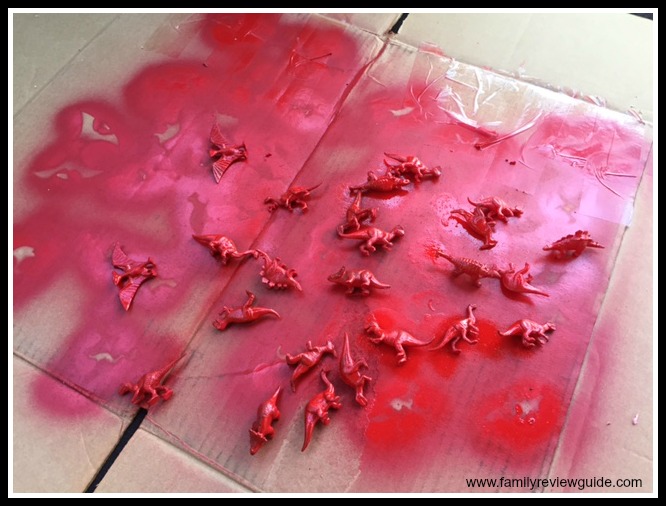 Then download and print the Dinosaur Valentine's Day Cards. Cut them to size using the crop marks as guides.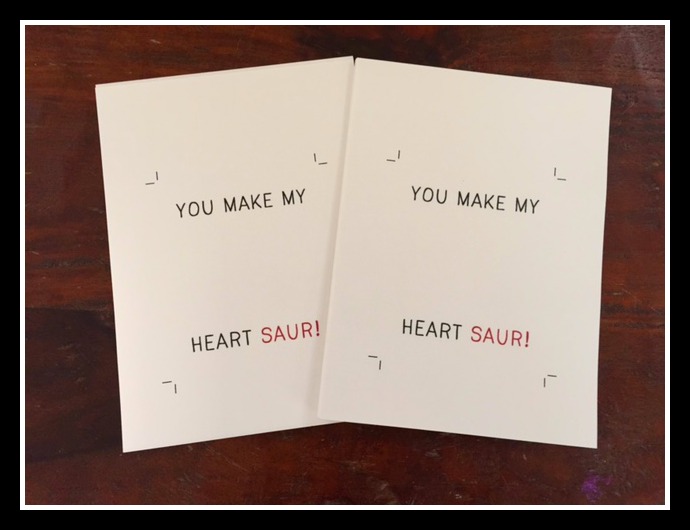 Then, hole punch the cards wherever you plan to thread your ribbon to tie the dinosaurs and once your dinosaurs are dry, thread your ribbon through your holes and tie them on. I found that having the holes horizontally worked best!