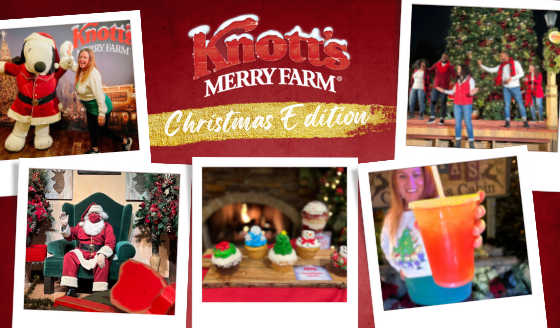 7 Things Not To Miss At Knott's Merry Farm
Can you feel the crisp winter air sneaking up on us? Last year we skipped winter and did summer for an extra three months so I am very excited to pull out my sweaters and UGG boots. And what better place to wear my comfy clothes than at Knott's Merry Farm!! The park has been transformed to a festive and bright holiday amazement full of of shows, decor and delicious food! This year we saw some sights and tasted some bites that we didn't see last year. It seems every year the event gets better and better. If you have plans to visit Knott's Merry Farm, here are 7 must-see things!
Holiday Inspired Food
View this post on Instagram
Knott's has completely turned the park into a winter wonderland. You just have to see it to believe it. The fountain at Charleston Circle has been decked out in led ICICLES, and there are beautiful swans swimming in the pond. It makes the most incredible back drop. Fun fact, that fountain was originally used in the film "Hello Dolly"! They also planted beautiful winter foliage and lines the streets with lighted trees.  You can't help but smile when you walk by.
Grab your friends and take a photo in front of the giant 65 foot Christmas tree in Calico Square. Your little ones eyes will be as big as saucers! Don't miss all the cute craft vendors nearby.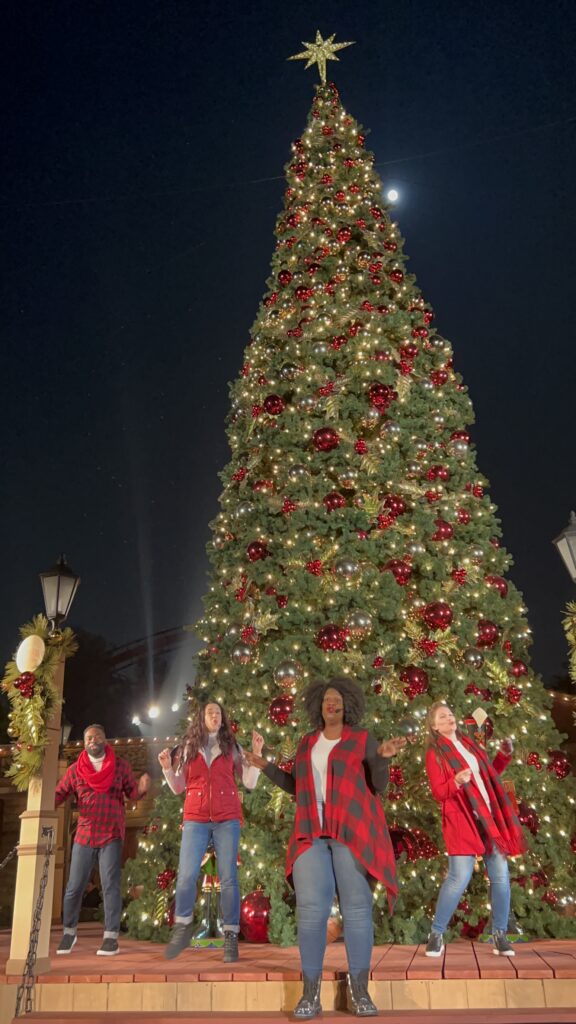 Calico Carolers
Be transported back in time to a Victorian Christmas by the Calico Carolers, Knott's own vocal quartet, as they perform the songs of the season throughout Ghost Town. The carolers have the neatest costumes and they sound fantastic. Stop by and take a few pics!
Snow and Glow
Every night during Merry Farm, when the sun sets on the Farm, the buildings, and paths in Ghost Town's Main Street and School House Road are filled with glow and snow! Thousands of sparkling lights dance to the beat of "Let It Snow" while snow gently falls in this spectacular one-of-a-kind moment. Sounds of Frank Sinatra Float through the air while hundreds of children tilt their heads back in awe. It's truly a sight to see!
Calico Train
Take a relaxing train ride on an authentic Denver and Rio Grande Narrow Gauge train used in the early 1900s. It boasts the highest crime rate in all of Orange County, as notorious Ghost Town bandits still hold-up every departure from the Calico Square depot. The train is all decked out in red and green with beautiful wreaths! There is just something nostalgic
Snoopy Ice Show: Merry Christmas Snoopy
This show is my all time favorite thing to see every year at Knott's! It is incredible and I always feel like I am going to see a broadway show. The skaters are magnificent and the character skate with such ease! Sadly, my favorite couple is not performing this year but there is a brand new couple and they are adorable! There are a few tricks in the show that will give you a fright. I don't want to spoil it so you just have to see for yourselves!
Home For The Holidays
Back again this year, It's The Merriest Christmas Show Ever, Charlie Brown takes place at the new Calico Mine Stage. The Peanuts gang is at it again, this holiday season they have put on the greatest Christmas pageant ever with Charlie Brown directing, of course. The best part about this show is that the stage is HUGE and you will have a great view no matter where you are standing.
 Santa's Christmas Cabin
This Cozy Cabin offers sweets and treats for everyone! Get hot chocolate, peppermint flavored churros, holiday danishes, cheesecake, and more! Then get your picture taken with Santa. They do a wonderful job keeping the line moving and Santa is warm and friendly. For those who would like to enjoy an ice cold beer or a glass of white wine, just step outside and there is a bar with a nice variety of beer and wine. They even have boysenberry cider!
And let's Knott forget those Turkey Bites. Smother them in gravy and ask for two forks and just may have a new best friend by the end of the day.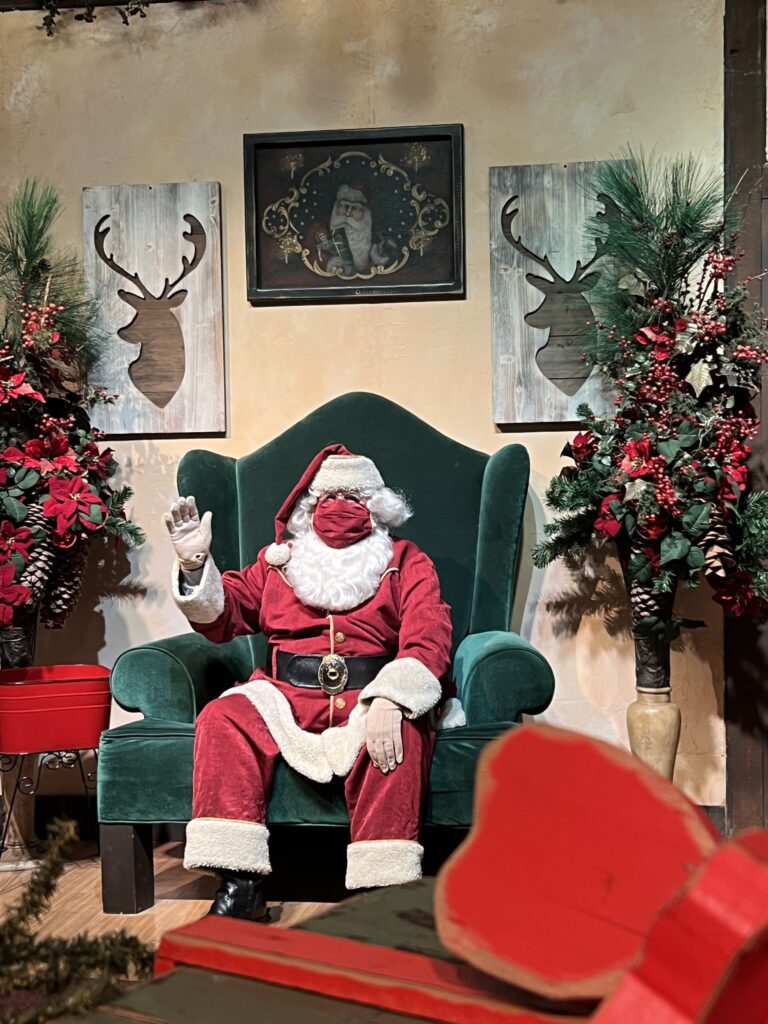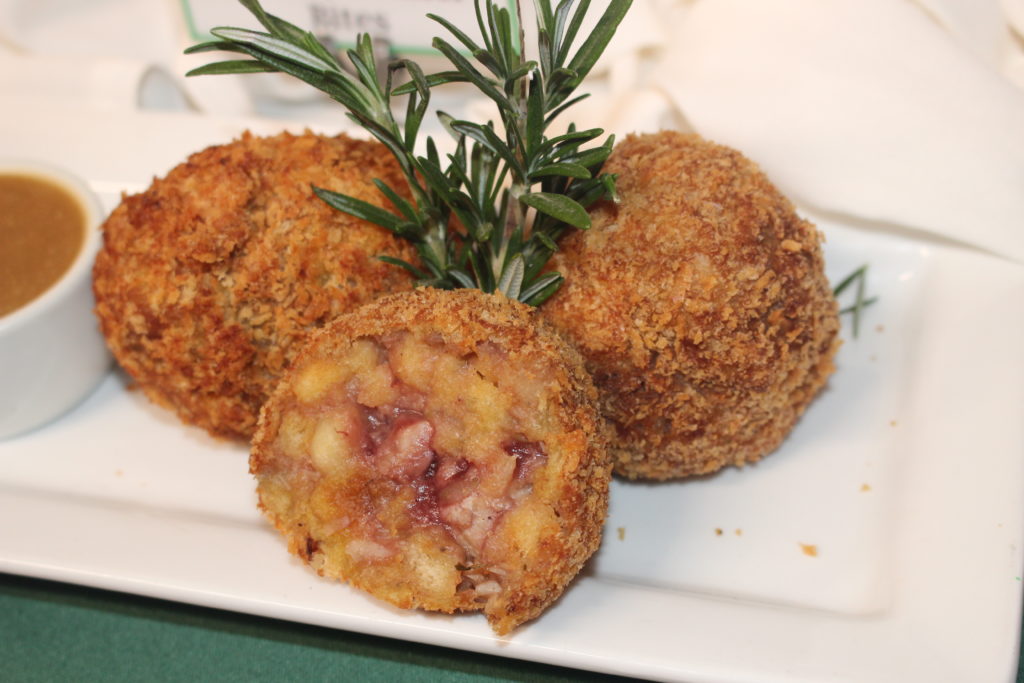 Christmas Crafts Village
Head over to Ghost Town to see it transformed into a shopping wonderland filled with dozens of local artisans selling their unique gifts. You can buy all sorts of cute crafts like custom ornaments, jewelry, wooden signs, makeup bags, hair bows, clothing and much more. You can even find yummy treats like mini lemon pound cakes and mini lemon gingerbread cookies.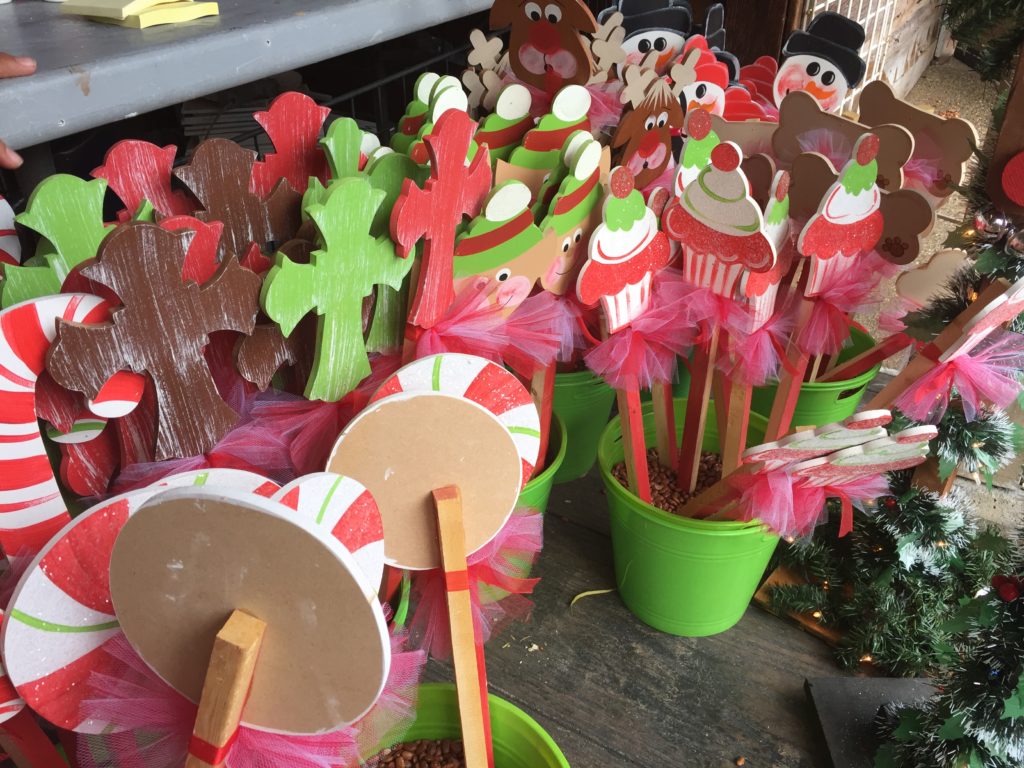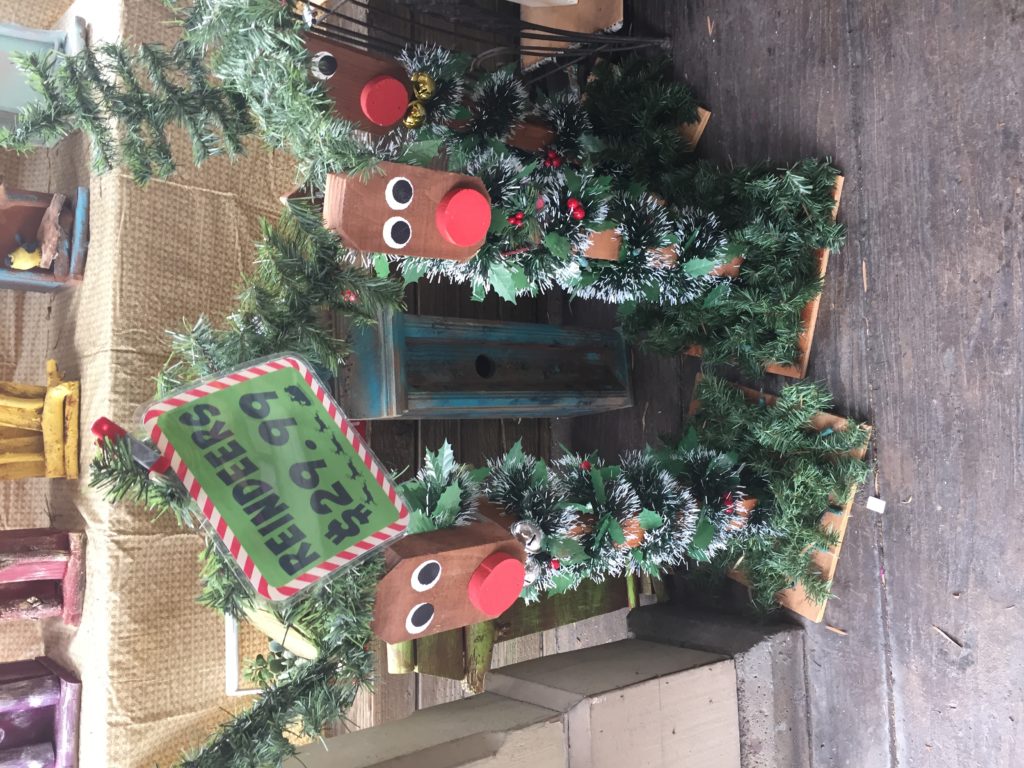 Merchandise
This year the theme is focused on vidit reds and ugly sweaters so you will see a lot of fun patterns  throughout the park. You can find everything from sweatshirts, to hats, to socks and more. Get some matching sweatshirts and take some pics for your holiday cards!! Happy Holidays!
View this post on Instagram
For more information visit Knott's on Facebook and Twitter.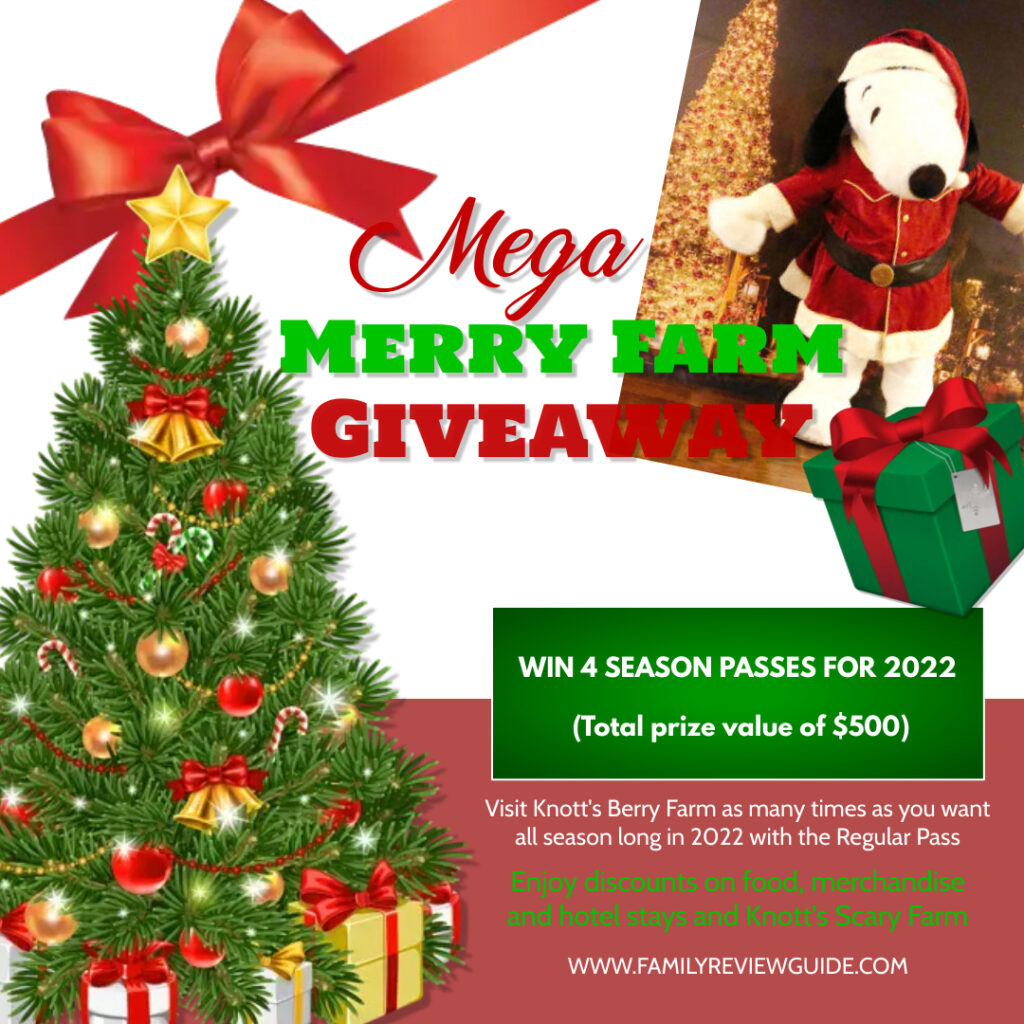 Win 4 Annual Passes for 2020 + a ton of Merry Farm Merchandise
Prize Pack includes the following:
Four (4) Season Passes for 2022 – (Prize worth $500)
Winner will be choses December 17th at 7 AM.
US Residents Only. No purchase necessary to enter. All readers have an equal chance to win, however, you must enter to win. A winner will be randomly selected via RaffleCopter and notified via email. I will attempt to contact the winner for 3 days. If the winner cannot be reached by email, a new winner will be selected the same way. There are several different ways to earn entries. One prize per household. The winner will receive, free of charge, the prize mentioned above. This prize has no cash value and is not available for exchanges. Prizes are not transferable or refundable and must be accepted as awarded. The winner is responsible for any and all other costs and expenses not listed above. Not liable for unclaimed prizes or fulfillment.