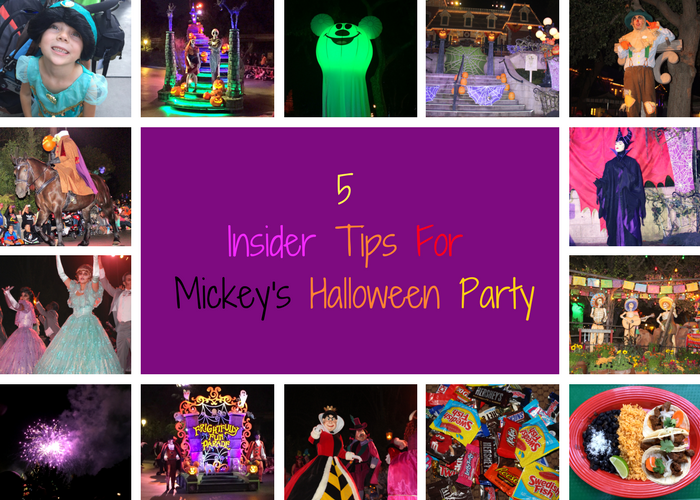 Do you love Mickey, Disney Villians and candy? Then Mickey's Halloween Party is where you need to be! Each year starting at the end of September Disneyland transforms the park into a ghoulishly delightful experience with unique decorations and special opportunities. During select nights guests can trick-or-treat at specially lighted treat trails inside the park and meet rare characters not typically seen during the rest of the year. There is also a spectacular parade and fireworks show that is not to be missed!
Tickets to Mickeys Halloween Party include 5 hours at the event (either 6pm-11pm or 7pm-midnight) + 3 hours inside both California Adventure and Disneyland prior to the event. You will definitely want to make the most out of your visit so here are 5 insider tips for a stress-free visit:
Tip #1:  Eat, Shop, Etc. in the 3 hours BEFORE the party starts.
To Maximize your time at Mickey's Halloween Parade you plan to eat dinner/get a snack and shop in the 3 hours before the party. This will help you save time so you can go on the really popular rides once the party starts and the wait times are halved. Crowds are so much lighter since you need a ticket to attend. Try getting Peter Pan and Snow White's Scary Adventures out of the way head of time. And for the first time,  you will also have access to California Adventure and they have some really delicious food options at Paradise Garden Grill.

Tip #2:  Download Disneyland app to keep up to date with meet and greets and ride wait times.
Download the Disneyland app when you come because it will show you everything you need on the map from attractions, dining, trick or treat trails and restrooms. The app is SUPER helpful because the attraction wait times are also show on the app and will track your location to help you find your way through Disneyland. For those that want to do character meet and greets this app will show you the exact locations. The lines tend to be very long for characters during Mickey's Halloween Party so give yourself ample time so as not to miss any parades or fireworks.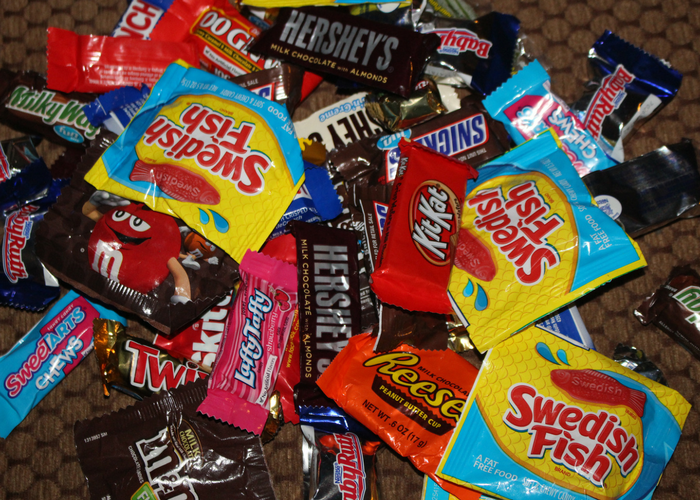 Tip #3: Bring a backpack or a larger bag because they give you a lot of candy AND snacks
Disneyland gives out bags for trick-or-treating however with the amount of candy and snacks you receive it is wise to bring an extra back pack or bigger bag. We saw people with pillowcases full but keep in mind you do have to carry it for the night.
** You can go through the trick-or-treat lines more than once.
**Some of the candy they hand out is: M&Ms, Twix, Reese Peanut Butter Cups, swedish fish, Kit Kat, Snickers, Reese's, 3 Musketeers, Milky Way, Werther's Original, Peeps, Skittles, Peanut Chews, Crunch, Baby Ruth
Allergy-Friendly Experience
Got allergies? No problem! Disney has you covered! They know Halloween can be stressful for those with allergies so they also hand out snacks. These include: Carrot Sticks, Apple Slices, Potato Chips, Pirate's Booty, Cheez-it, Goldfish cookies, fruit snacks, Freeze dried apples, etc.
Tip #4: Get a seat early for Mickey's Frightfully Fun Parade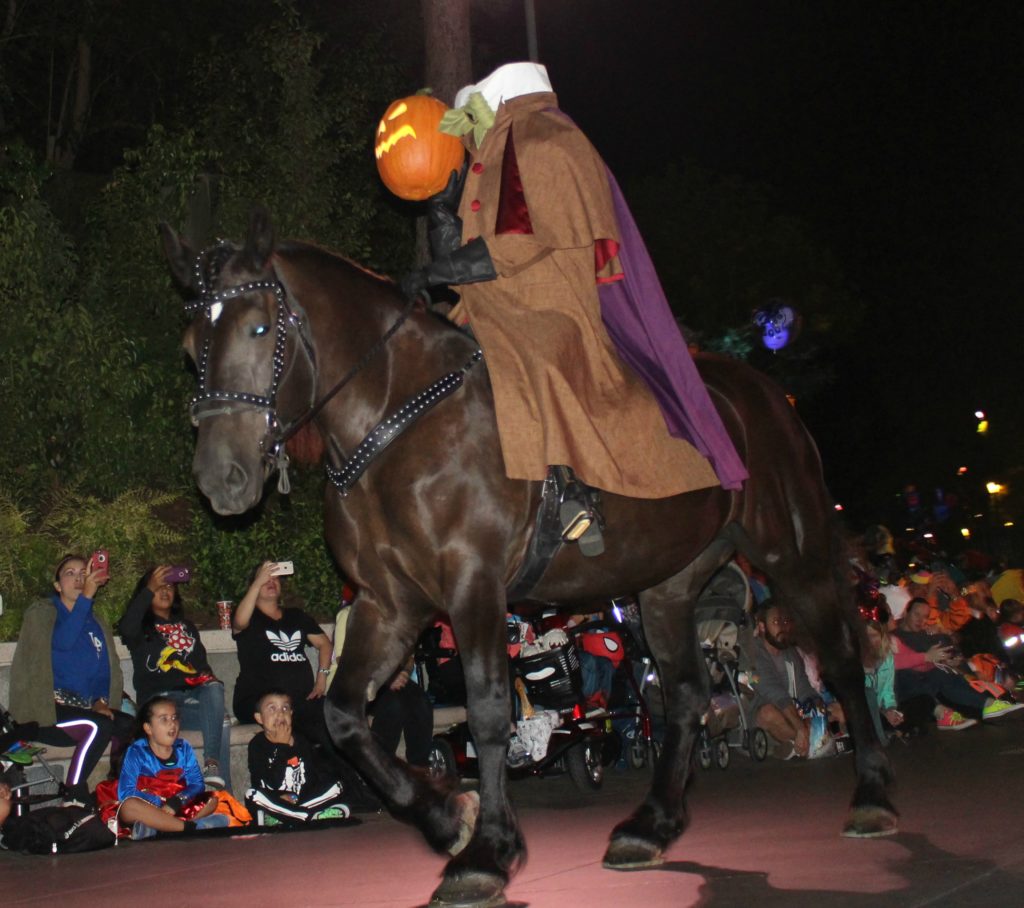 Watch parade below:
This is one parade you absolutely do not want to miss. The best part is when the headless horseman makes his appearance! The best viewing in my opinion would be the second show, near Small world/Matterhorn because it will be less crowded and most of the littles have gone home for the night. The is a high energy parade with awesome music and great characters.
**Bring a small thin blanket that you can sit or lay on. My kids needed a rest while they were waiting for the parade to start and the blanket came in extremely handy.
Tip #5: Play with the live scarecrows throughout the park.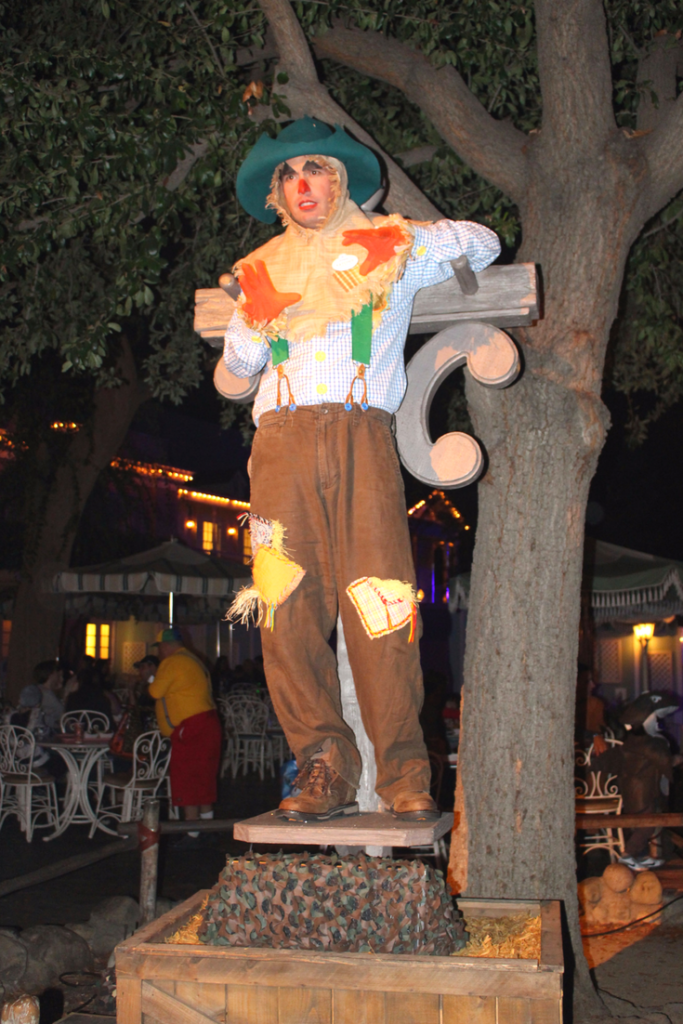 In typical Disney fashion, they always find a great way to entertain a crowd. At Mickey's Halloween Parade there are talking scarecrows up on posts "heckling" the crowd (in a Disney way). They're pretty funny and add a nice touch among all the other extras that aren't up during regular park hours. They love to poke fun at people so feel free to play along!
Bonus Tip #6 Get an early seat in front of Sleeping Beauty's Castle for a prime view of the "Halloween Screams"
This is the best fIreworks show I have ever seen. It is wickedly impressive thanks to the special effects and the music is so awesome. Towards the end of the show they encourage everyone to scream. It is loads of fun for the whole family!
Watch The Fireworks Below:
Other things not to miss!
The light Show on Main Street – There's a fun, creative light show up and down Main Street all night long. It is perfectly choreographed to Disney and Halloween music.
Watch Below:
Cadaver Dans – The Dapper Dans – turn into the Cadaver Dans floating on a barge on the Rivers of America. I could sit there and listen to their a'capella halloween songs all night long.
Watch Below:
Oogie Boogie Popcorn Bucket
This scary bucket is from the movie "The Nightmare Before Christmas". It includes a hatch at the back that stores the popcorn.  It sells for $15 and makes for a unique collector's item.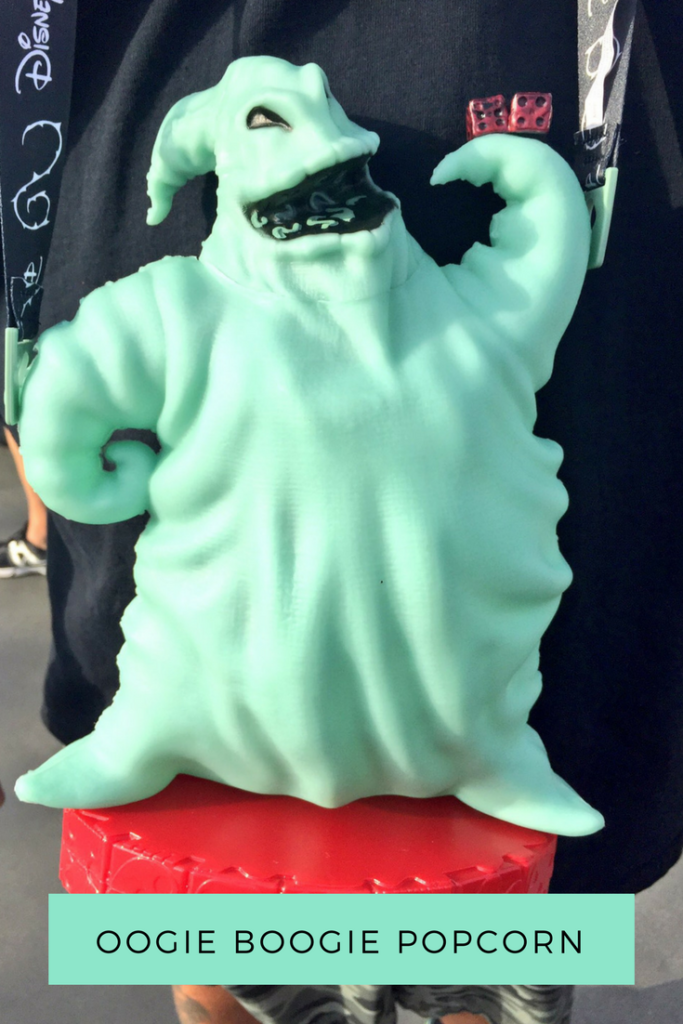 Souveniers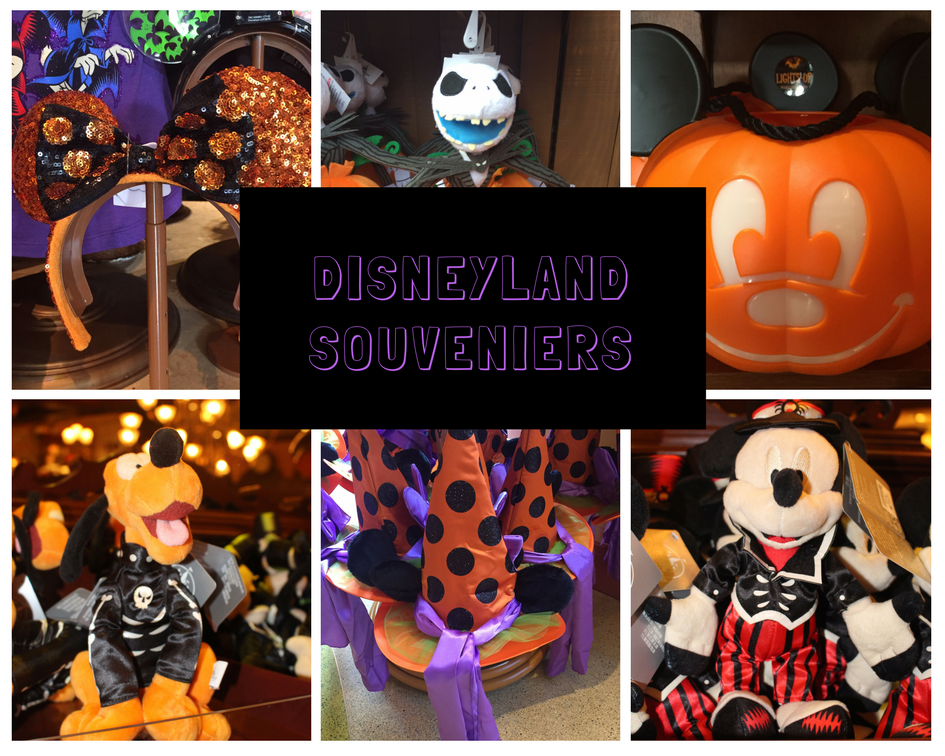 Get Your Picture Taken With Maleficent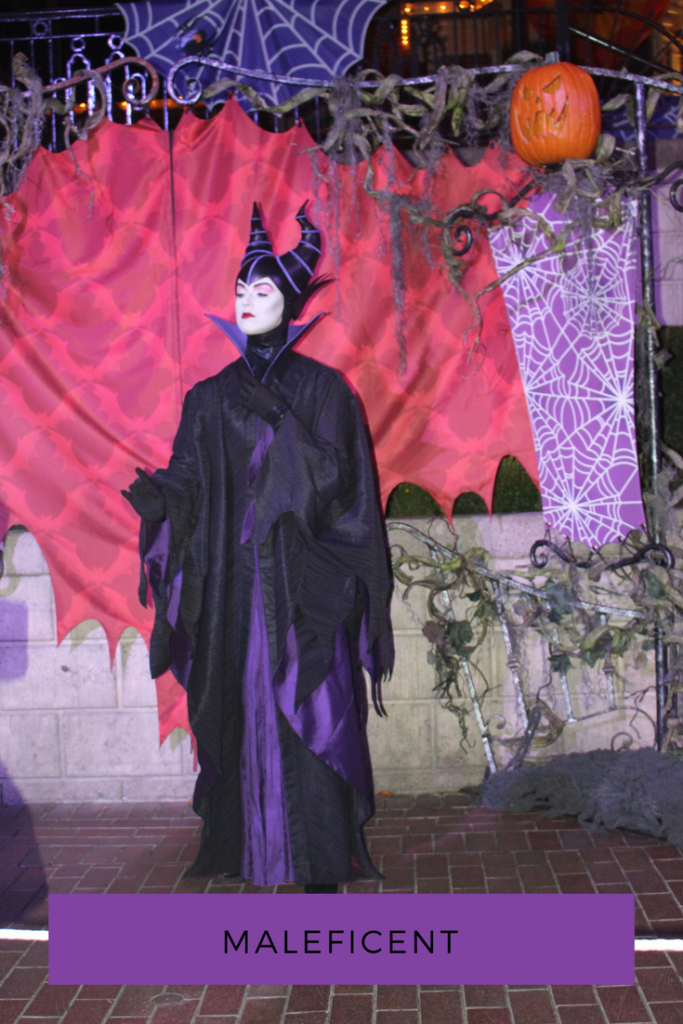 One of the cool things about Mickey's Halloween Party is that you get to meet characters you normally can't meet like Maleficent from Sleeping Beauty and Wendy from Peter Pan and Rabbit from Winnie the Pooh and some of the characters are wearing costumes like Mickey and Minnie and Pooh Bear too!
This event is definitely worth every single penny of your hard earned money. we had a fantastic time and can't wait to go back next year!
BUY TICKETS IN ADVANCE
Don't risk the chance of Mickey's Halloween Party getting sold out next year. Tickets go no sale in July so buy them early!
For more information visit Disneyland on Facebook and Twitter.