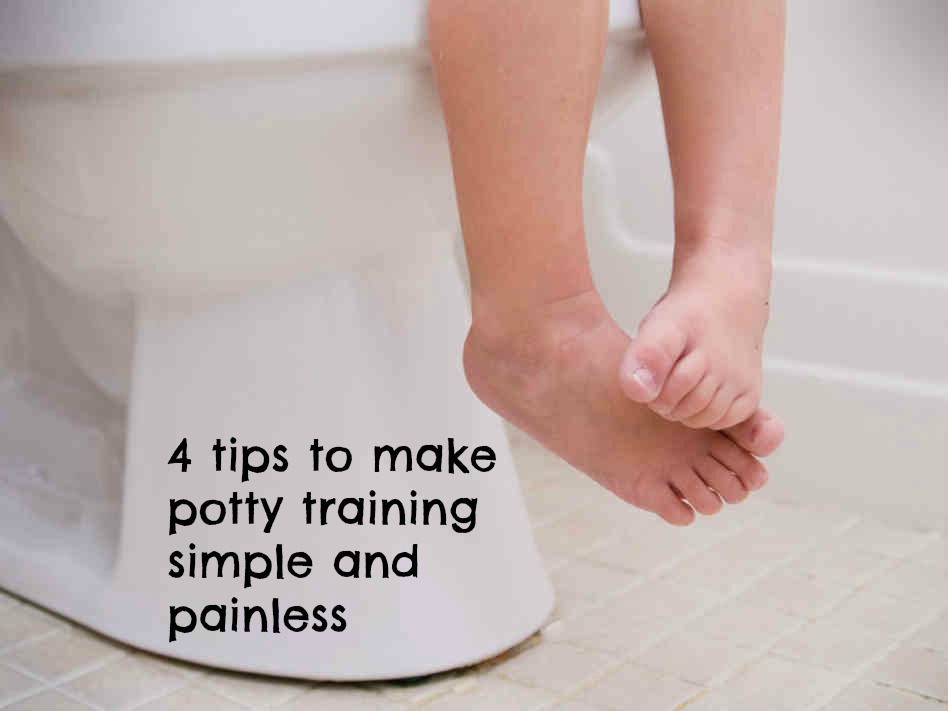 I just successfully finished potty training my 3rd and last baby and I am amazed at how easy it was. I don't know if it was because she was my 3rd or because she is a girl (my other 2 are boys) but I am so happy at the progress we made in just a short amount of time. She is a little over 3 and I purposely waited to potty train her over the winter break because I knew my husband would be home for a few days to help.
My daughter is very stubborn, very independent, and very hard headed so I knew it was going to be a challenge. I started out by removing all diapers during the day. That included pull-ups. In my opinion, pull-ups are just glorified diapers. As a matter of fact  I didn't even give her panties. I found that with all of my kids they felt like having underwear on was almost a safety net for them. They knew if they peed or pooped in their underwear that the underwear would catch it.  So, I let all of them train commando. As soon as they felt a breeze they immediately stopped having accidents.
All of my kids started out training on a small potty where their feet could touch the floor. They seemed to feel more secure and more stable than starting out on the big potty. It may mean that you will have to take the potty with you everywhere you go but that is a small price to pay that battling a child's fear that they are going to fall through the toilet seat.
For girls I highly recommend the Fisher Price "Pink Princess Stepstool Potty". It has a reward system built right in, and plays different tunes – a musical reward for your child's potty progress. The royal potty can also be used attached to a regular toilet seat, complete with royal tunes (not recommended for use on padded toilet seats). And when your child needs to wash up after going to the bathroom, this potty chair converts to a handy stepstool! Perfect for helping your toddler reach the sink! Bowl removes easily for cleanup.
For boys I recommend the same potty in green!

As the days progressed and my daughter got better at using the potty I couldn't convince her to use the regular toilet. I think she was afraid of falling through. We bought one of those removable seats from Wal-mart in a Minnie mouse pattern but it was wobbly and she did not feel secure on it. So, after researching and asking people's opinions, I finally found the magic solution to calm her fear of using the regular toilet. And you'll never guess what it was? It was another toilet seat! But this wasn't an ordinary toilet seat. It was 2-in-1 toddler toilet seat. It's called "NextStep" by the brand Bemis. Best of all you can buy it at your local home depot!  BEMIS NextStep Elongated Closed Front Toilet Seat in White. While it's a little pricey at $47.97 it is worth it's weight in gold.

The unique NextStep Elongated Closed Front Toilet Seat in White accommodates both adult and child users equally making it the perfect seat for all of your potty training needs. With NextStep toddlers can use the seat with confidence knowing it is sized to hold them is securely attached to the toilet and will not shift underneath them. Once your toddler no longer needs it the child seat can be easily removed.
The minute I put on the seat she took to it in seconds and she has not even once asked for her little potty.
So here are my 4 tips for successful potty training:
Do not use food as a reward for potty training. Instead give your child extra playtime or stickers. If you frequently offer sweet or fatty food as rewards throughout your child's life, then it's likely to model an unhealthy relationship between food and emotions.
Have your child potty train completely naked.
Keep lots of snack on hand  that encourage peeing (either salty ones that make you thirsty, such as crackers, or foods with high water content such as watermelon and Popsicles).
Buy the Bemis Next Step toilet seat ($47.97)
Bonus Tips
If you have a boy put cheerios in the toilet and tell him to aim
DO NOT use pull-ups (just my opinion)
Get the Movie "POTTY POWER". It is a movie about 20 min long for kids her age all about going potty
Consistency is key! When you're first starting out with the potty training, stick to time intervals (i.e. every 20 mins)
Involve your child. Take them to the store to pick out their new underwear. Have them pick out a potty seat. Ask them what treats or reward they would like. Have them set a goal to work toward.
Make your child accountable. When they have an accident, have them clean it up (with help of course)
Celebrate with others. When they are successful, make them feel proud of their success. Call dad at work.
Don't get mad. Accidents happen and there will be many. Just take a deep breath and tell them to try again. Remember, this too shall pass.