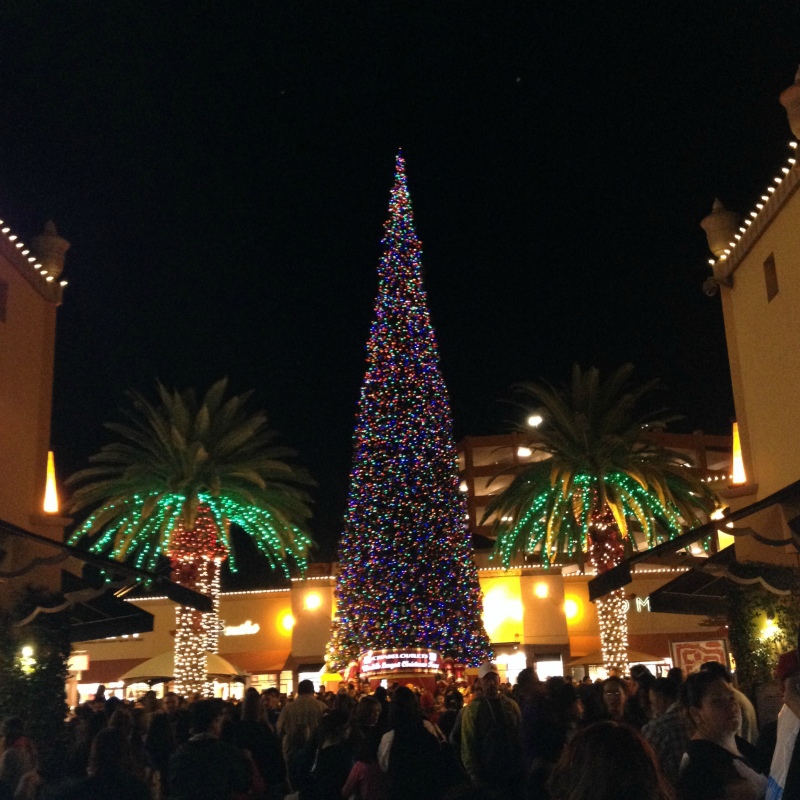 I know we are only in November and it drives many of you crazy to talk about the December holidays before we have even said thank you over a nice delicious turkey dinner, but that is just what I did this weekend. We went to the 14th Annual Tree Lighting – at the Citadel Outlets, Los Angeles (city of Commerce to be exact).
This holiday tradition was new to me, but each year, the Citadel Outlets stage an outdoor concert for the center's Annual Tree Lighting. This free family-friendly event runs typically from 4PM-7PM, and ends with a grand finale lighting of the World's Tallest Live-Cut Tree and a visit from Santa Claus.
Though this isn't your typical outdoor concert.  Each year the Citadel welcome thousands (thousands and thousands) of viewers to the courtyard.  Why do they rush, come early and wait for hours for this concert event? Here is why, the Citadel Outlets offer them access to get up close and personal with performers that may soon be played on pop charts and top countdowns around the world. Previous headline performers include Christina Grimmie (2014), Jesse McCartney (2013), Ariana Grande (2012), Big Time Rush (2010), Justin Bieber (2009), Ashley Tisdale (2009), Demi Lovato (2008) and more.
This year the concert hosted by FOX 11's Tony McEwing and Maria Sansone, joined by Mario Lopez welcomed:
Madison Beer

(Justin Bieber find)

Sabrina Carpenter

(Mai – Girl Meets World)

Laura Marano

(Ally- Austin & Ally)
As you can imagine the place was filled with fans of all ages screaming for their favorite Disney star.  Though I have to admit, Mario Lopez had many women screaming for him too.  Warning no jealousy needed: I was arms distance to him by the end of the night.  Each artist played a few of their own songs and a couple cover songs.  With the screaming crowds, the bright lights and beautiful California weather the night was a success, at least in the eyes of my smiling, dancing 8 year old.
Video snippets of  the concert:
Photo from the event: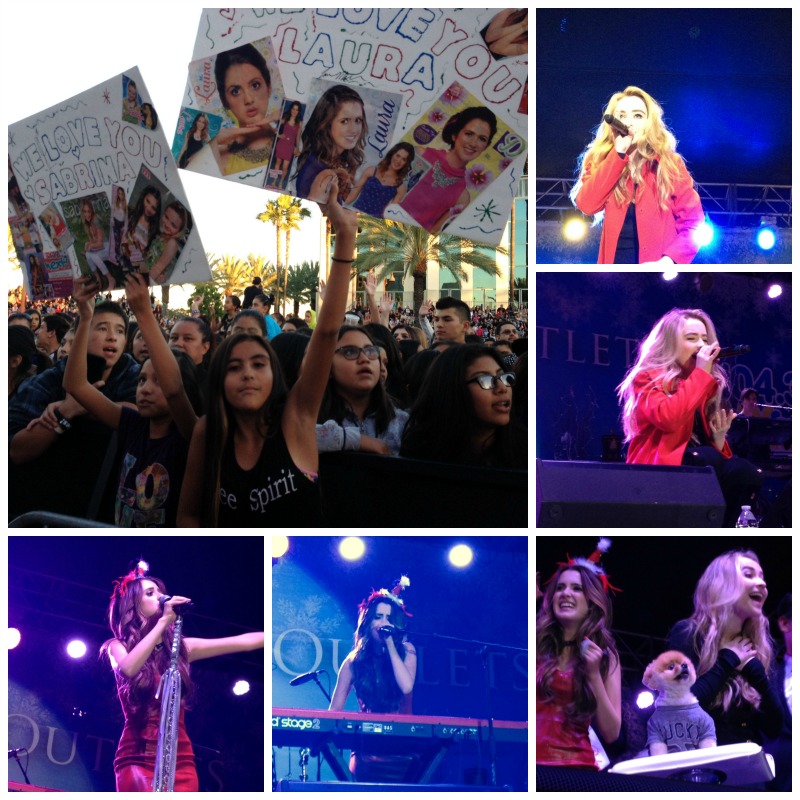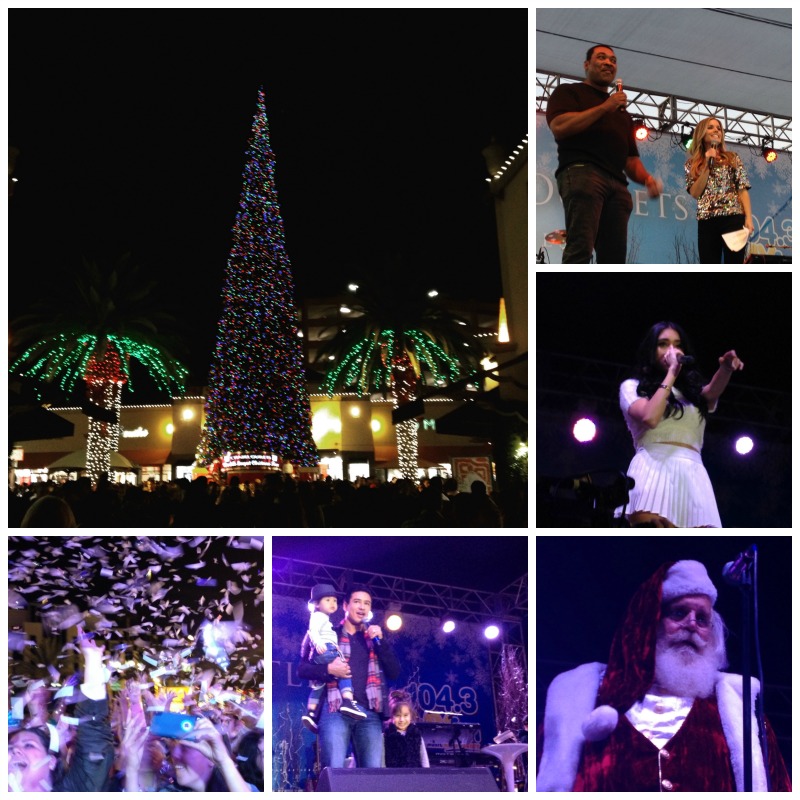 As fun as the whole concert was, one big piece of information was sort of buried in the craziness of the concert.  That was the fact that the Citadel Outlets is supporting KidWorks through their annual holiday toy drive. This organization is dedicated to restoring at-risk neighborhoods.  KidWorks builds on the strengths and potential in the community through programs centered on education, character formation and personal development.  So if you are heading down to the Citadel Outlets to do some holiday shopping, be sure to bring an unwrapped toy for the annual holiday toy drive.  Isn't this the season for caring and giving these children a toy shows them that someone cares, even if they don't get it from home.
Happy Holidays!
You can view the whole concert on Fox 11 – November 27th – 10:30pm (check your local listings)
About the Citadel Outlets
Citadel Outlets is conveniently located 10 minutes south of Downtown Los Angeles at 100 Citadel Drive, Suite 480 Los Angeles, CA 90040. With the World's Largest Bow and the World's Tallest Live-Cut Tree, Citadel Outlets is on a mission to offer a holiday experience that is larger than life and unlike anything else in the world – a holiday experience that is so L.A.