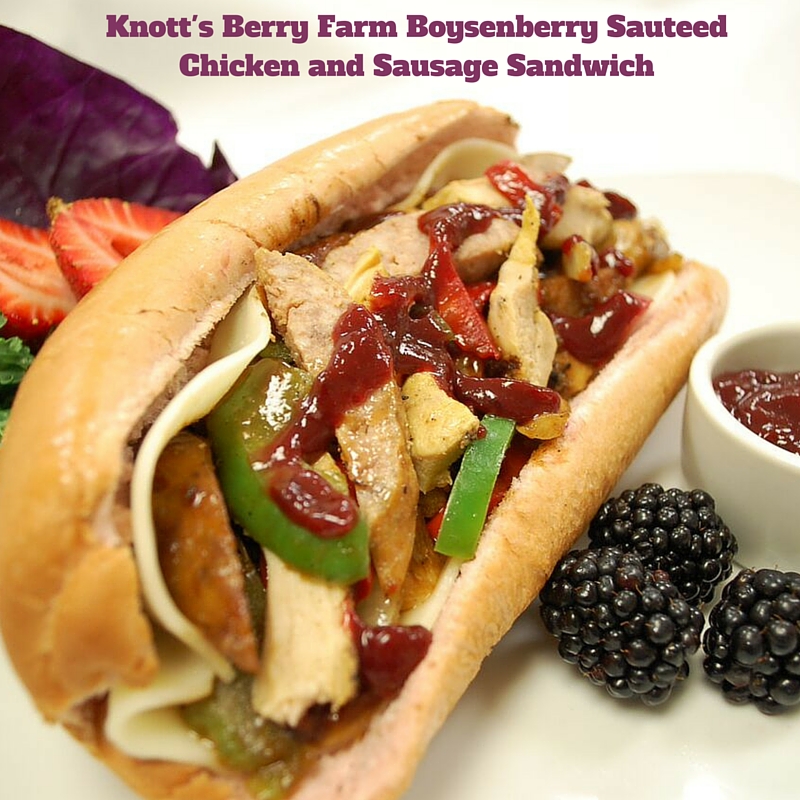 credit: Knott's Berry Farm
Knott's Berry Farm Boysenberry Sauteed Chicken and Sausage Sandwich
Enjoy the sweet taste of Knott's Berry Farm's Boysenberry Sauteed Chicken and Sausage Sandwich. Packed with plenty of protein, delicious veggies and a hint a sweetness, this sandwich will have you smacking your lips and begging for seconds.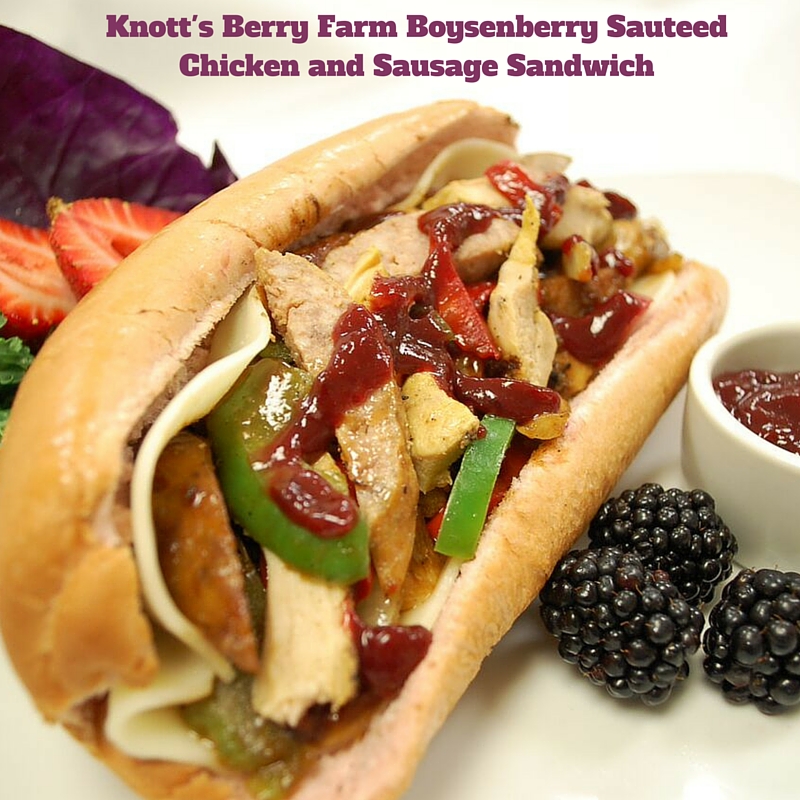 Knott's Berry Farm Boysenberry Sautéed Chicken and Sausage Sandwich
Ingredients
Four 6" French bread rolls or bread of your choice

8

oz

. Chicken thigh meat cut into 1 ½"slices

8

oz

. Italian sausage cut into 1 1/2 "slices cut diagonally

½

cup

Unsalted butter

¼

tbs

.Minced garlic

½

cup

Onions

, sliced

½

cup

Red & green bell peppers

, sliced

8

Provolone cheese slices

1

jar Berry Market Boysenberry BBQ Sauce*
Instructions
In a skillet over medium heat, sauté butter and add minced garlic. Stir for 15 seconds.

Add chicken and sausage to the pan, sautéing for 5-7 mins. Add peppers and onions to the butter. If desired, add half of the BBQ sauce and sauté in pan for 2 minutes oruntil the proteinreaches a temperature of 165 degrees.

Cut roll in half long ways and place 2 slices of provolone cheese inside theroll.

Place the chicken and sausage mix on a French roll or bread of your choice.

Drizzle the BBQ sauce on top of the sandwich and serve warm.