For those of you wondering what Wow Wow Wubbzy is it is an American educational animated children's television show created by Bob Boyle. Wubbzy is a yellow creature who is the star of the show. He has a long bendy tail which has many uses. He can hang from trees with it and coil it into a spring to bounce on. He lives in the city of Wuzzleburg. His favorite sport is kickety-kick ball, and he often greets people with the phrase "Wow! Wow! Everyone!". He sometimes gets into trouble and has to rely on his friends to rescue him. He loves playing outside and playing with his best friends, Widget, Walden, and Daizy. Wubbzy first appeared at "A Tale of Tails". In late season 2, his coat turns a brighter shade of yellow.
My son was absolutely in love with Wubbzy and asked me to make a Wubbzy cake for him on his birthday. So after searching I found a template and some instructions from Nick Jr.com.
I used candy melts in yellow for his hands tail and feet and used icing gel for his eyes, nose, mouth and to trace around the body. I placed it on a cake board and got colored sprinkles that looked like confetti for above his head.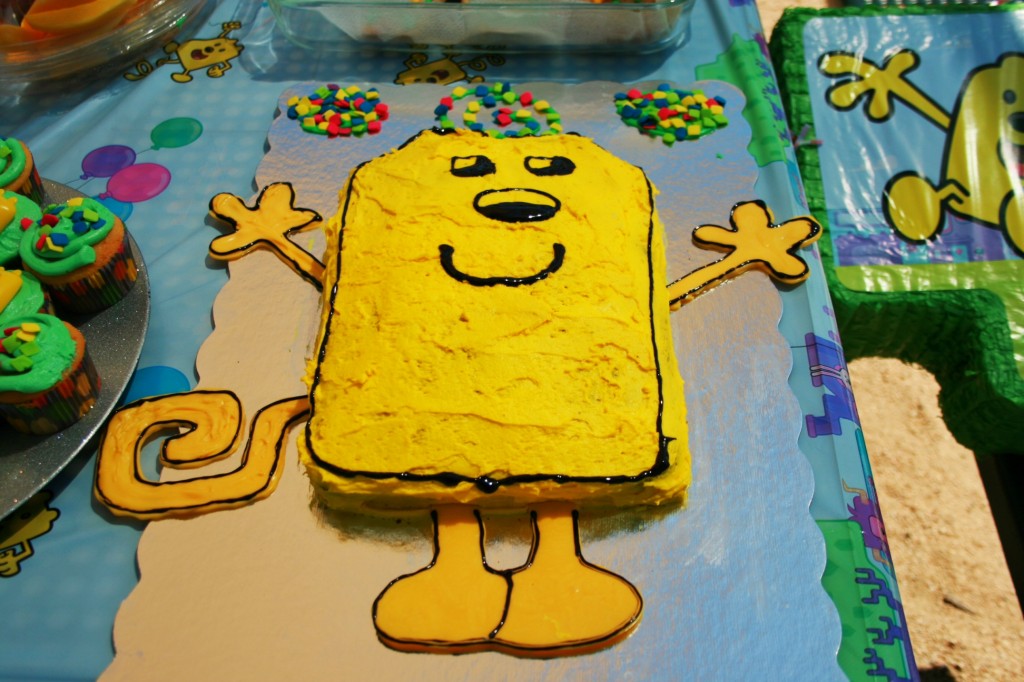 My son was over the moon and I was really pleased at how it came out.