Attention all adrenaline junkies- There is a new rollercoaster coming to Magic Mountain and it has the perfect amount of speed for families, new thrill seekers or even advanced thrill seekers. All I can say is this ride far surpassed my expectations and really impressed the heck out of me. Everything from the queue, to the station entrance really immersed me into the feeling that I was stepping into
Set to debut January 9, West Coast Racers is a one-of-a-kind racing coaster that will feature two side-by-side tracks with four individual high-speed launches. The race covers two complete laps, multiple airtime hills, extreme high-banked turns and exhilarating over/under near misses. A highlight of the ride is an immersive real time "pit stop" designed and produced by world famous West Coast Customs that will provide riders with a racing experience unlike any other.
Recently I had the opportunity to check out this awesome roller coaster before they opened it to the season pass holders.
West Coast Racers Queue
The queue for west coast racers is interactive and colorful. There is some wicked graffiti to look at on the walls and lots of plaques telling the story of how west coast customs came to be and the partnership they now have with Magic Mountain and West Coast Racers.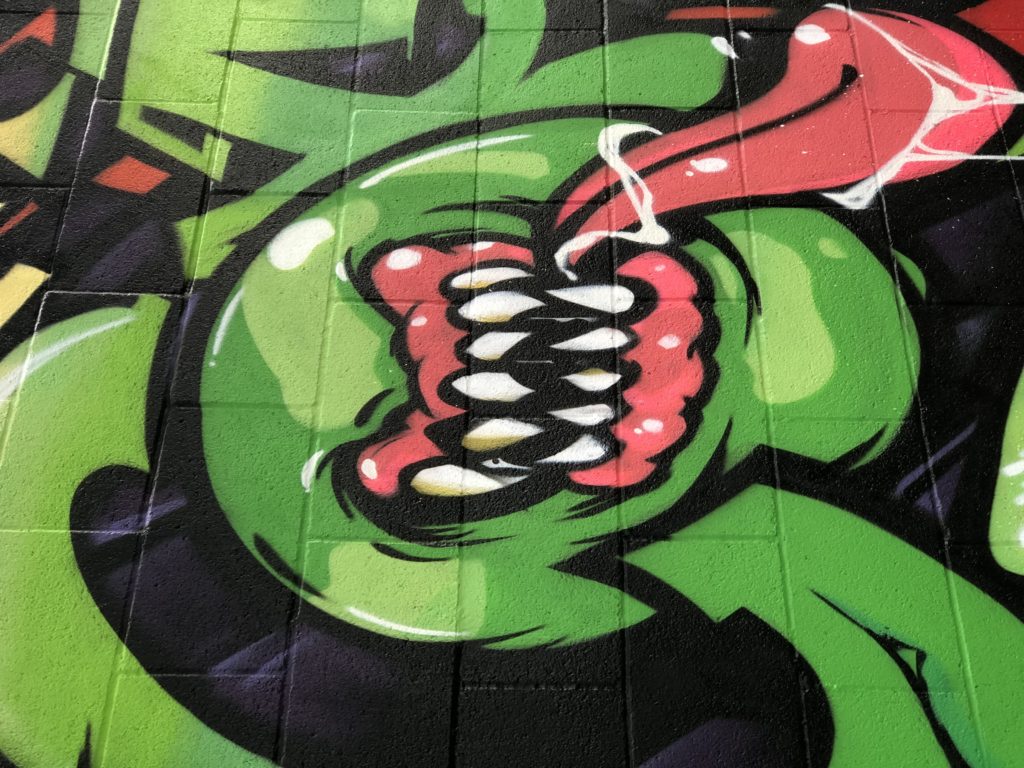 Station Entrance
Walking into the station is like walking into an auto body shop. Lots of steel, a futuristic concept car and lot of tool boxes and a really cool spiral staircase. When you enter the station you will hear the two cars revving their engines in anticipation on the launch. Guests in line will hand over their backpacks to an employee who is carrying a large bucket. Also, each train/car has its own plastic zippered pouch that you can store your phone or eyeglasses or wallet in. I loved that extra touch because I hate being separated from my phone.
The restraints are a pull forward lap/belly bar with a soft, flexible shoulder harness that you put over your head and clip onto the front of the belly bar. Extremely comfortable in comparison to the hard plastic over the shoulder harnesses like on viper.
West Coast Racers in Action
Both trains are launched at the same time. While it's not an intense launch like full throttle, it's still pretty fun to watch the people in the next train race you.  there are a lot of cool twists and turns and halfway through and while you are in motion, you are launched again! Then you come to a hault at the pit stop and you hear sounds like they are changing tires and  such. Then you launch again and  launch a 4th time a little bit before the end of the ride.  It's super fun, easy for a first timer, yet has a lot of thrill for everyone.
Narrated by West Coast Customs Founder and CEO, Ryan Friedlinghaus, the Pit Stop occurs between the two laps and provides riders an exclusive inside look into the West Coast Customs shop, before racing a new train.
West Coast Racers Reaction
I really loved this ride. It gave me such an adrenaline rush and I was smiling the whole day from it. I can't wait to bring my daughter back when she finally reaches the height requirement which is 54 inches.
New Themed Area
West Coast Racers is located in a new LA-centric urban-themed area where guests will enjoy a high-energy street vibe. Currently located in this area is the popular wooden coaster, Apocalypse, and the Cyclone 500 Go Karts. New dining, games and retail locations will be added to complete the area renovation.