This is a guest post by Rachel Trotter.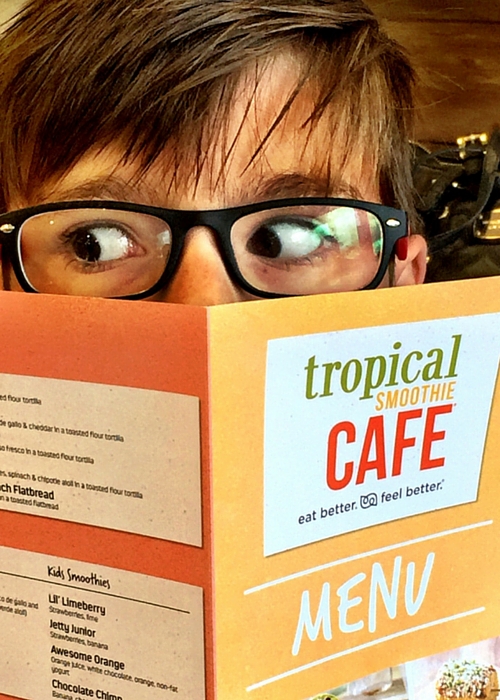 Tropical Smoothie Cafe Mission Viejo
Attention Orange County, it's time to eat!  Tropical Smoothie Cafe is a chain of restaurants that are opening in Orange County and it's newest location is in Mission Viejo.  If you have never heard of them, you might think of it as a Jamba Juice meets a Panera.  There are a wide variety of smoothies to choose from as well as healthy and wholesome wraps, bowls, salads and sandwiches!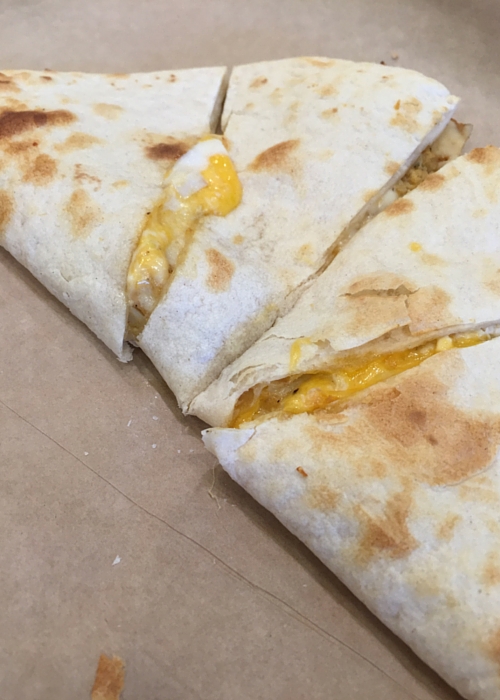 My kids and I were invited to come by and try out their food.  I was glad to see that the food they offered the kids was both kid-friendly and healthy!  We choose the Cheese Quesadilla with chicken and of course, the Chocolate Chimp smoothie to go with.  The quesadilla was ooey gooey and devoured!  The smoothie is made with bananas and chocolate and was a hit as well as sweet enough to pass for dessert.  Little did they know it was good for them!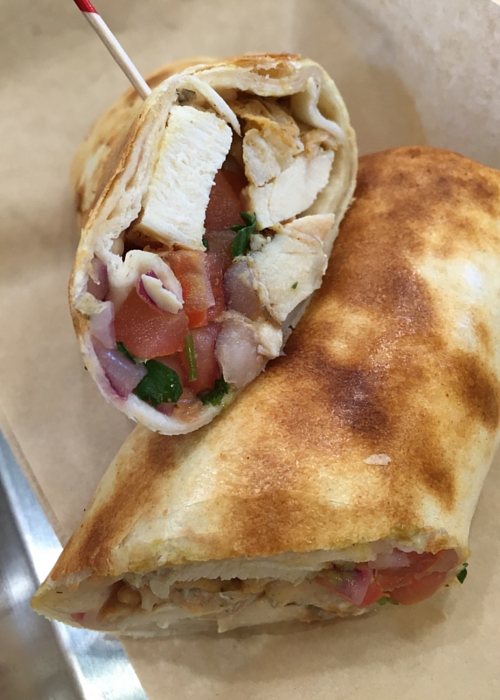 I chose to try something I've never had before:  Roasted Plantains.  These are served with jerk seasoning and a honey drizzle.  They have a texture between a banana and a potato and the sweetness of the honey and the savoriness of the jerk seasoning was a nice contrast!
As I looked for a smoothie, the Avocolada caught my eye.  This smoothie is made with avocado, pineapple, spinach, kale, coconut and lime.  In one cup, you get healthy fats from the avocado, digestive help from the pineapple, greens from the spinach and antioxidants from the kale, all in a creamy, sweet and tangy drink!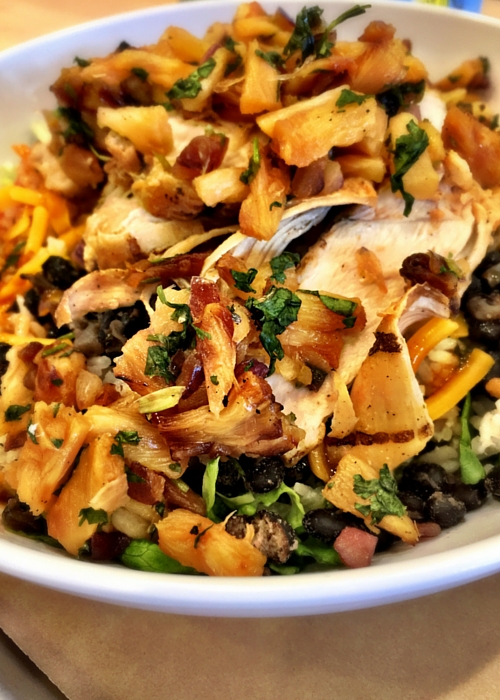 The Caribbean Jerk bowl was my pick for dinner.  This one comes with seasoned black beans, pineapple salsa, romaine, cheddar and jerk sauce.  The bowls are similar to a salad, but with the addition of rice to make it a bit heartier.  This was really a great combo of flavors!  The pineapple salsa brought a sweetness to the savory chicken and the black beans brought a nice texture while the sauce made the whole meal come together.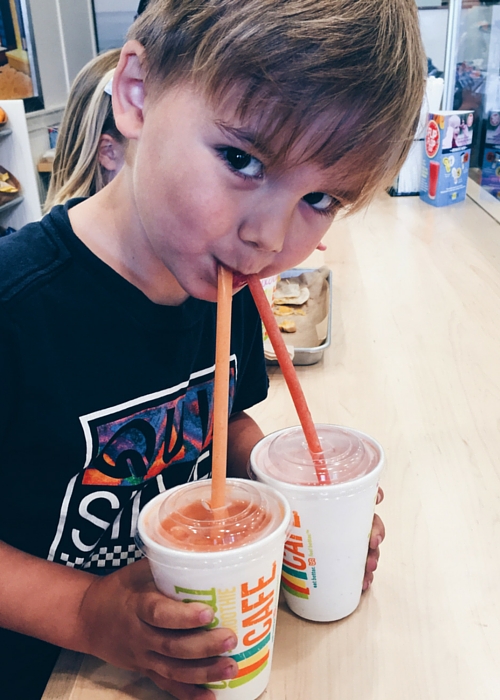 There were too many good smoothies to choose from and my boys are heavy drinkers (only juice and milk, I promise!) so we also ordered the Chocolate Chiller, Sunrise Sunset and Lil' Limeberry.  The Chocolate Chiller, which is made of chocolate, white chocolate and non-fat yogurt, tasted like a frozen hot chocolate without the guilt!  Sunrise Sunset is a combination of strawberries, pineapple, mango, and orange juice is, as you can guess, a tropical vacation in your mouth.  The Lil' Limeberry is strawberries and lime.  I would tell you what it was like, but my 3 year old wouldn't share!  That's a pretty clear sign it was great!
The newest Tropical Smoothie Cafe is located directly across from Saddleback College at 28181 Marguerite Parkway.  If you want to grab something to eat fast, but also want to fuel your body, skip the fast food and try Tropical Smoothie Cafe.  Your summer beach body will thank you!