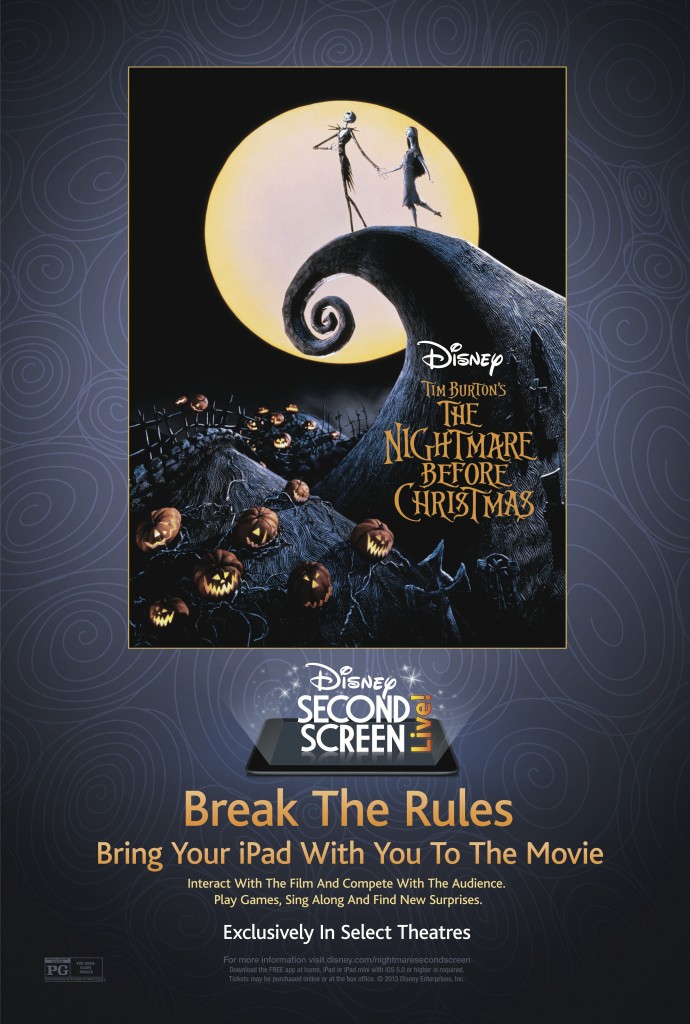 Get ready for a super fun experience with Jack Skellington and your ipad! Guests will get to bring their ipad to the theater for Disney's  Exclusive Second Screen Live Experiemce of the Tim Burton Film, "The Nightmare Before Christmas" How much fun will it be to break the rules? So fun!
This exclusive  engagement  and interactive movie going experience begins October 18 in select theaters
.
Download the Second Screen Live:
The Nightmare Before Christmas
app (
https://itunes.apple.com/us/app/disney-second-screen-live/id705337245?ls=1&mt=8
) and bring your iPad to the theater to explore the cult classic from the mind of Tim Burton and become part of the story likenever before, engaging with the film inreal time through songs, games and audience participation, including competition between friends and teams.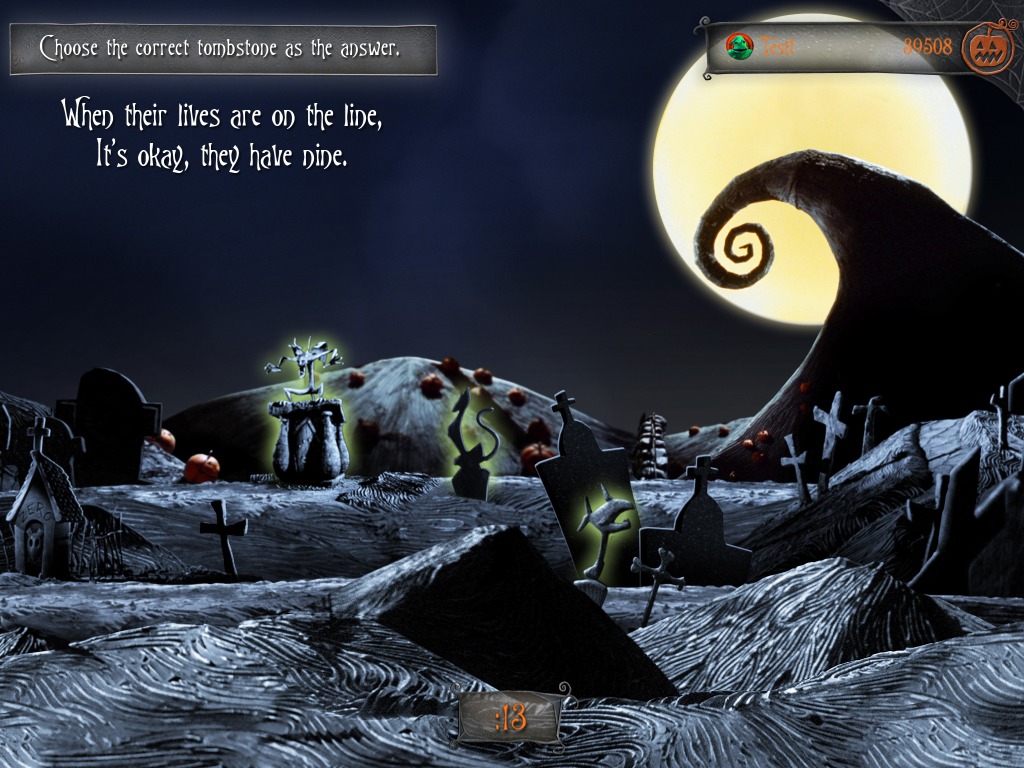 Second Screen Live is an all-new Walt Disney Studios mobile application that enhances the theatrical moviegoing experience. Unlike the traditional theatrical experience, Second Screen Live is a special screening event for iPad users only where moviegoers are encouraged to "break the rules" and experience a classic film in an exciting new way through gameplay on their tablet device.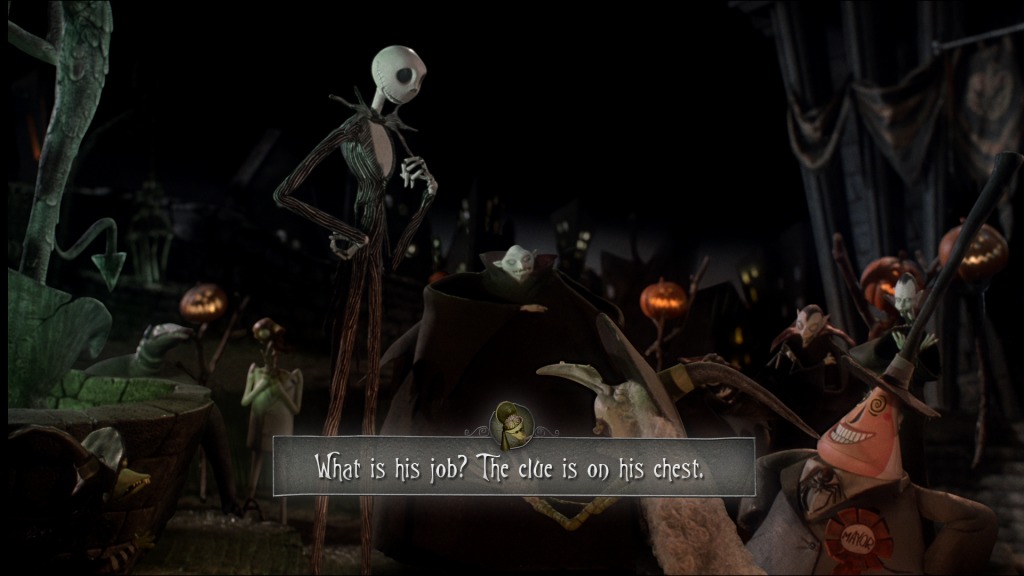 Here is all the info you will need
When:                         Second Screen Live: The Nightmare Before Christmas will play exclusively in select theaters starting October 18, 2013.
Requirements:            Guests will need to bring an iPad or iPad mini (running iOS 5.0 or higher) to the theater with the Second Screen Live: The Nightmare Before Christmas app already installed.
The App:                      The app can be downloaded for free from the iTunes store.  Just search for "Nightmare Before Christmas Second Screen Live" in iTunes.
More info:                   movies.disney.com/the-nightmare-before-christmas/second-screen-live
 Second Screen Live: The Nightmare Before Christmas is a limited engagement and will only play in the following theaters:
City Center 15: Cinema de Lux (White Plains, NY)
Farmingdale Multiplex Cinemas (Farmingdale, NY)
Arclight Pasadena (Pasadena, CA)
Arclight Sherman Oaks (Sherman Oaks, CA)
Muvico Thousand Oaks 14 (Thousand Oaks, CA)
AMC Empire 25 (New York, NY)
AMC Garden State 16 (Paramus, NJ)
AMC Burbank 16 (Burbank, CA)
AMC Downtown Disney 12 (Anaheim, CA)
AMC Bay Street 16 (Emeryville, CA)
AMC Town Center 20 (Leawood, KS)
Century Huntington Beach and XD (Huntington Beach, CA)
Cinemark West Plano and XD (West Plano, TX)
Carmike Thoroughbred 20 (Nashville, TN)
Carmike 15 (Columbus, GA)
You can also take home the 20th Anniversary Edition of the cult classic, Tim Burton's "The Nightmare Before Christmas".  It is currently in stores Nationwide.