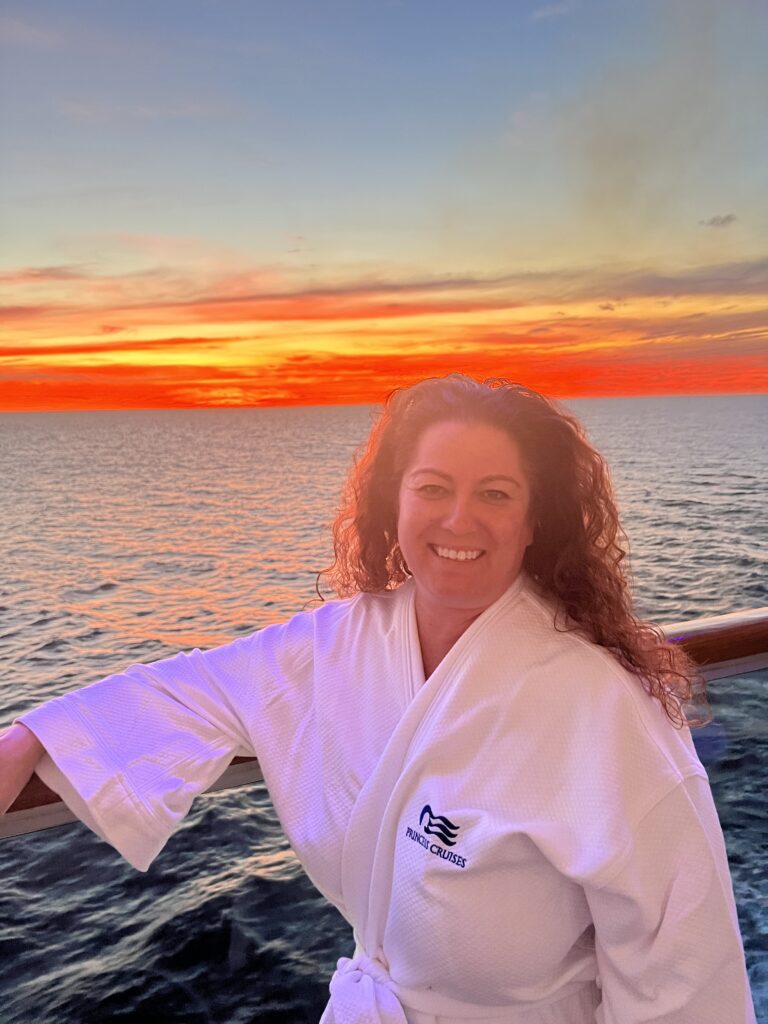 One of the most memorable aspects of our 7-day cruise was the Majestic sunsets we saw from our balcony. For me, sunsets are proof that no matter what happens, every day can end beautifully. I try to stop whatever I am doing when there is a sunset and just focus on appreciating the beauty right in front of me. If it is possible to splurge on a balcony cabin I highly recommend it. You will never want to cruise any other way. And while it is possible to watch the sunsets from various public places on the ship there is just something special about sharing a fiery sunset with a partner or a friend from the privacy of your own balcony.  Here are some pictures of various sunsets we captured during our time onboard: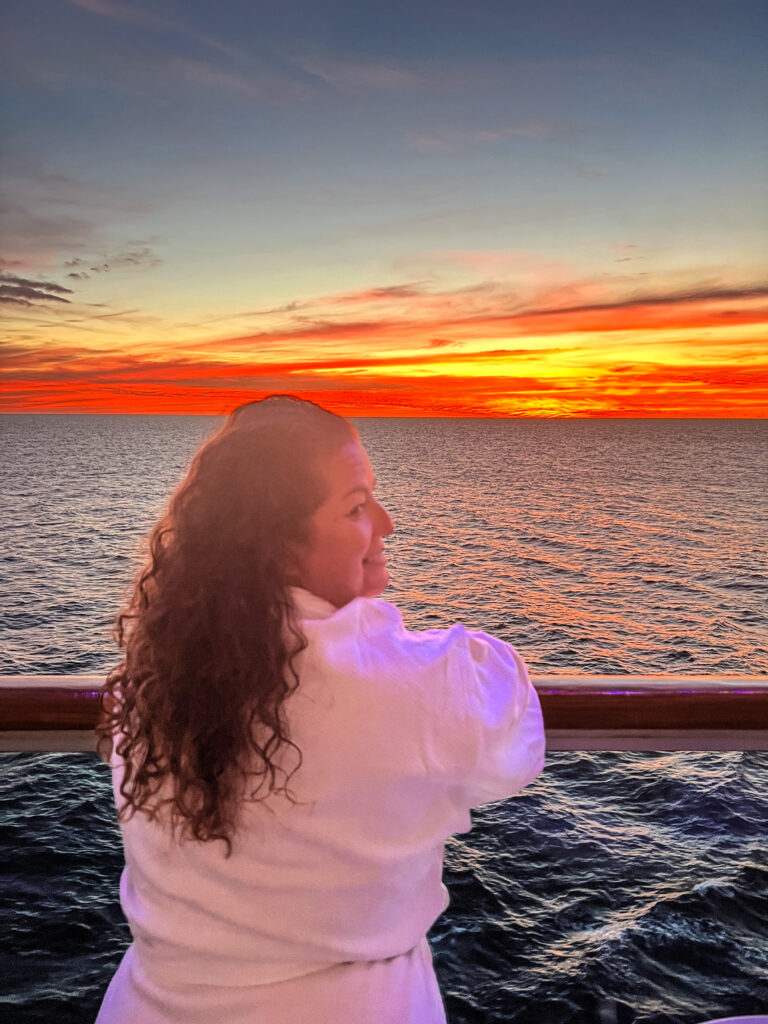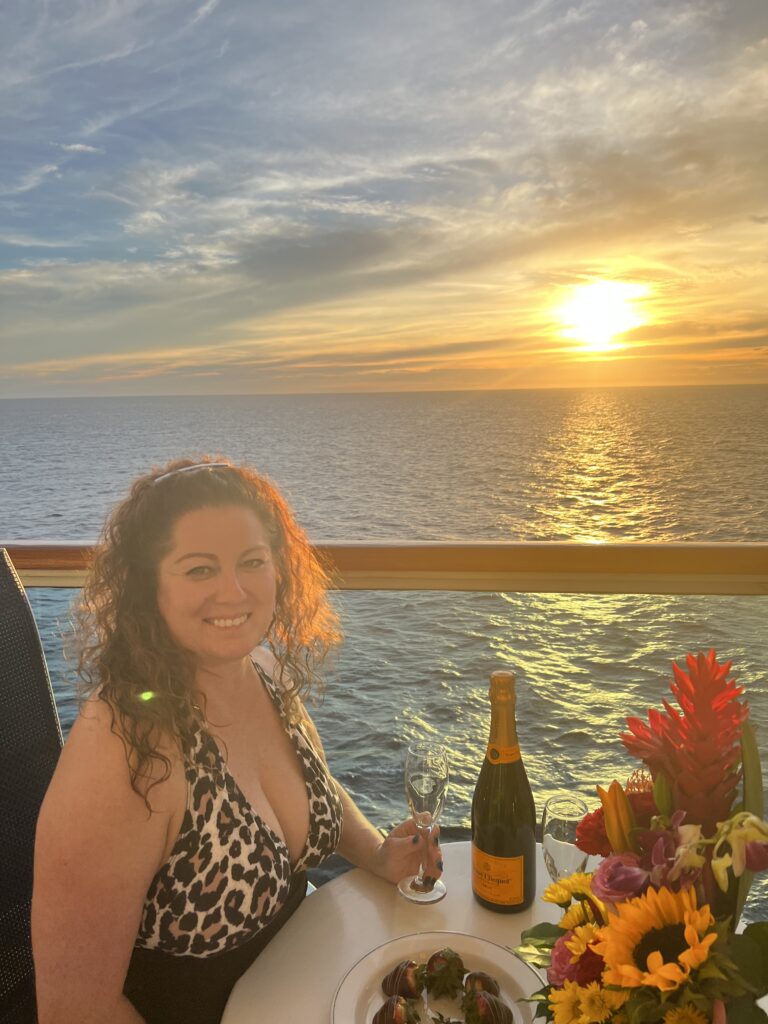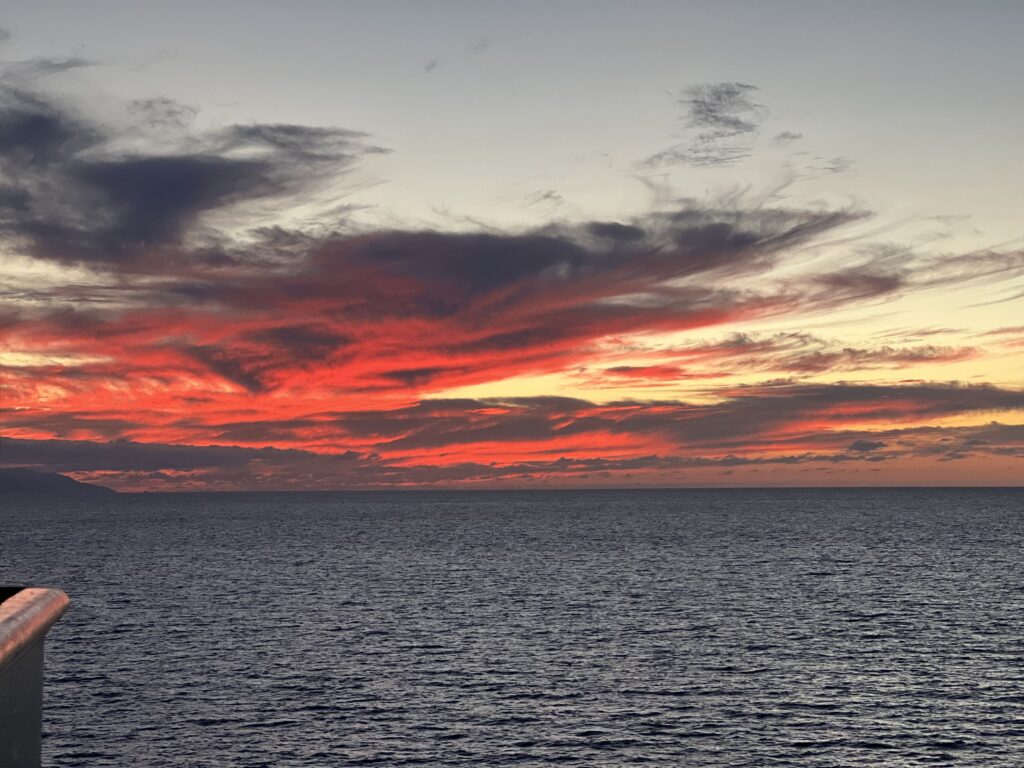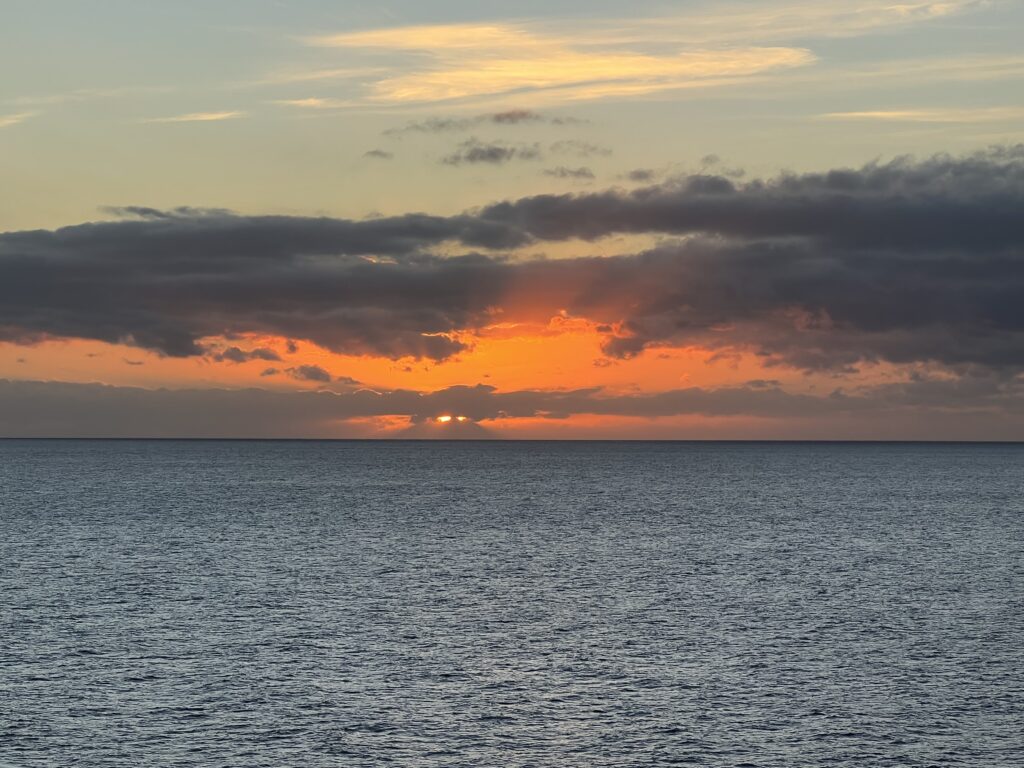 Even the sunrises were magical! I could never sleep in because I was always chasing the sunrise too!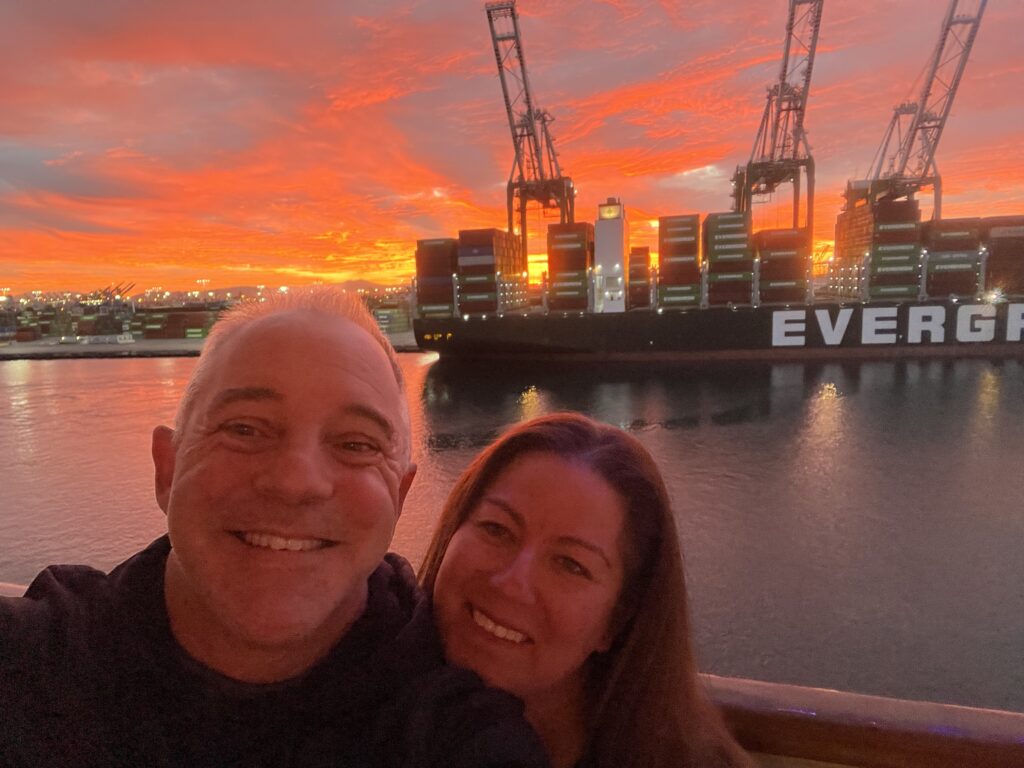 Best Places To Watch The Sunset on The Majestic Princess
Going North the best place to watch the sunset is Portside. Going south the best place to watch is starboard. I have never seen so many striking reds and oranges light up the sky.
The Hollywood Conservatory
On the Seawalk
Pool Deck
Aft deck on any level
Deck 17 near instagram walls
Book your next Princess Cruise today! Right now they have a deal that includes 5 princess perks where you can get $100 shore excursion credit, drinks, crew appreciation, wi-fi, stateroom location upgrade, specialty dining and $100 deposits