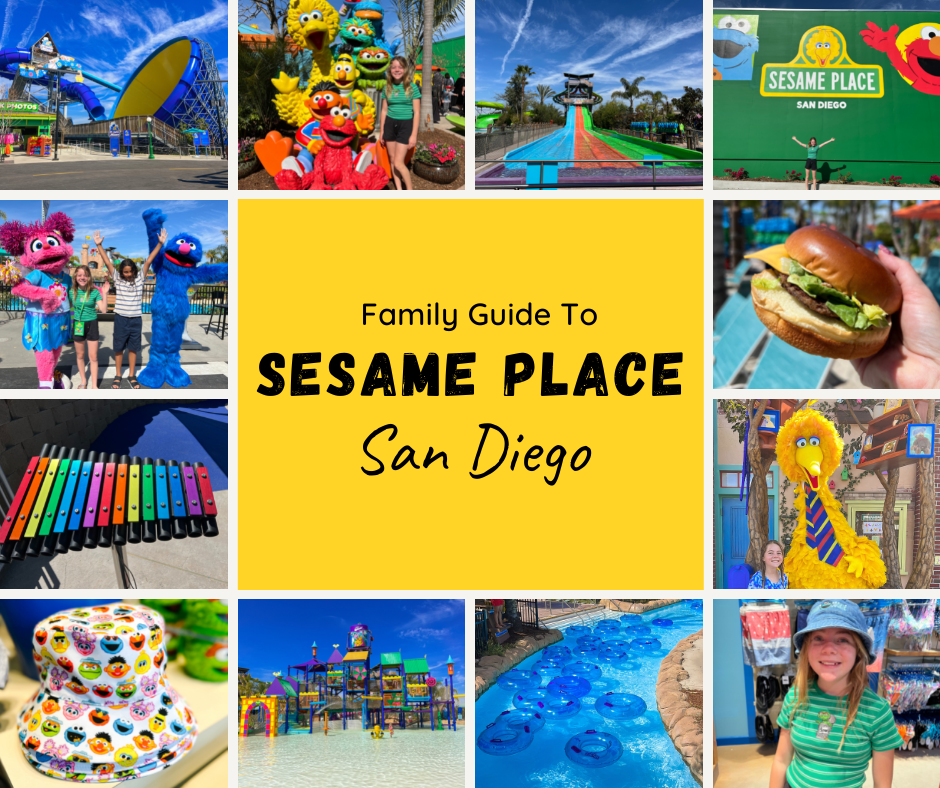 Sesame Place San Diego is the newest theme park in California and the first Sesame Place on the West Coast. The all-new theme park is full of immersive experiences and admission provides access to all water attractions and family-friendly dry rides, plus entertainment offerings likes shows and a parade, along with so much more. Sesame Place is the second theme park of its kind in the United States and the perfect getaway for families and kids of all ages.
The all-new park is sure to be the must-visit destination for any time of the year with a perfect mixture of water slides and attractions, rides, shows, a parade and so much more in one experience. Sesame Place offers 18 Sesame Street-themed rides and exciting water attractions, including a family-friendly rollercoaster, wave pool and lazy river, plus rides and waters slides, all included with park admission. Conveniently located just 20 minutes from San Diego and 2.5 hours from Los Angeles, park-goers on the West Coast will finally be able to easily hug their favorite furry friends and take a stroll through the beloved Sesame Street neighborhood. Kids will get the chance to play in a world that plays back through immersive physical and digital character experiences, including an unforgettable immersive experience at the iconicSesame Street Neighborhood.

Sesame Place San Diego Tickets
A Date-Specific Ticket online and save  up to 15%
A Two Park Ticket (Sesame Place and Seaworld) and save 30% on two park tickets
A single Day Group Ticket (Groups enjoy admission for less than the cost of general admission with a minimum group size of 15)
Guests can experience all of the park's offerings with a single day admission ticket for $64.99. For the Sesame Street fans who want to visit their favorite furry friends endless times, a 2022 Season Pass to Sesame Place San Diego starting at $132/year or monthly payments of $22/month for only sixth months provides unlimited visits with no blockout dates. Season Pass holders are the first to receive news and information about Sesame Place San Diego and are invited to special events throughout the year plus receive free parking, free guest tickets, access to all seasonal events and discounts on tickets, merchandise, ride again privileges, and more.*
Parking
Paid parking is required. If you are visiting multiple days, parking is required for each visit. Parking is non-refundable. Rebooking requires at least 24 hours advance notice.
• General Parking (Car): Starting at $30
• Up-Close Parking (Car): Starting at $35
• General Parking (RV, Campers, Bus): Starting at $30 (must be purchase at the park)
• General Parking (Motorcycle): Starting at $30 (must be purchased a the park)
Save time and purchase parking today online.
Lockers
If you are not comfortable leaving your personal belonging alone while you go on water slides and dry rides, lockers are conveniently located at the front of the park near Sky Splash. Lockers are self-service and may be purchased in advance, online or on the day of your visit at the rentals counter with either cash or a credit card. Lockers sizes come in standard, large and jumbo.
Sesame Place Dry Rides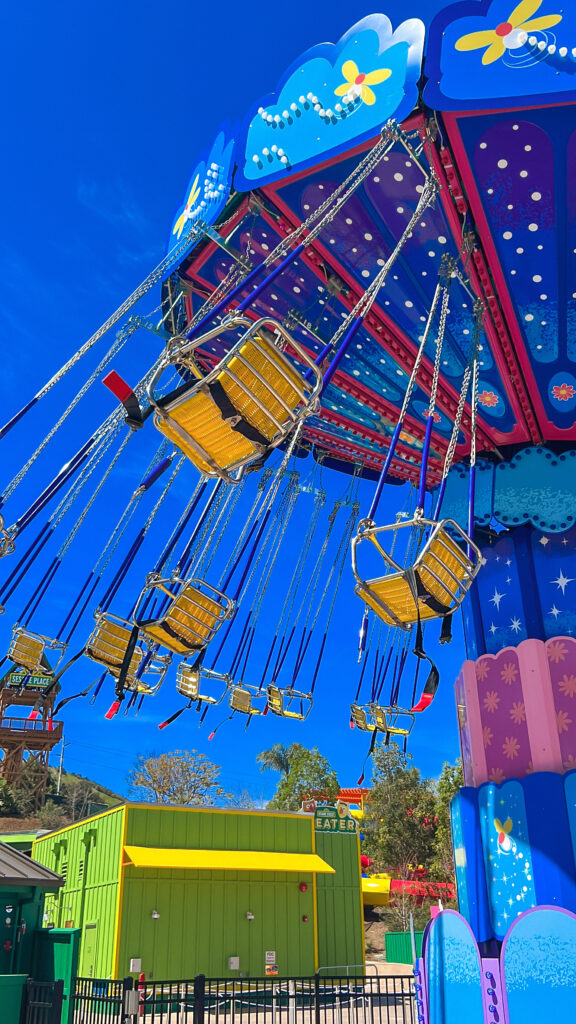 Abby's Fairy Flight – Spinning swing chairs –36″ height requirement to ride with companion, 42″ to ride alone
Cookie Climb – Self-powered tower climb – 38″ height requirement to ride with companion, 48″ to ride alone
Elmo's Rockin' Rockets – Circling rocket that moved up and down – No height requirement, 48″ to ride alone
Rub-A-Dub Sub – Submarine swings up and around- No height requirement, 36″ to ride alone
Sesame Street Soar and Spin – Spinning "hot air" balloons- No height requirement, 42″ to ride alone
Sunny Day Carousel – Classic merry-go-round with ponies- No height requirement, 42″ to ride alone
Super Grover's Box Car Derby – Steel roller coaster with mild dips and turns- 38″ height requirement to ride with companion, 42″ to ride alone
Water Park
There are 10 water play slides/attractions so it is highly recommended to wear your bathing suit to the park or bring one to change into in the locker rooms.