Disclosure: I received complimentary tickets to the show. All thoughts and opinions are my own.
This past Friday my family and I had the chance to see the newest show from Ringling Bros called "Legends". We had such a blast at this show! I almost felt like I was at a Las Vegas Review. When we first arrived they had an All Access Pre Show where guests were allowed to come onto the arena floor and try on costumes, watch the clowns perform, meet the performers etc.
Roaring Good Time At Ringling Bros Circus
There was over  100 performers  in the show spanning 25 countries plus more than 85 animals from nearly every continent around the world. We even saw Kangaroos perform!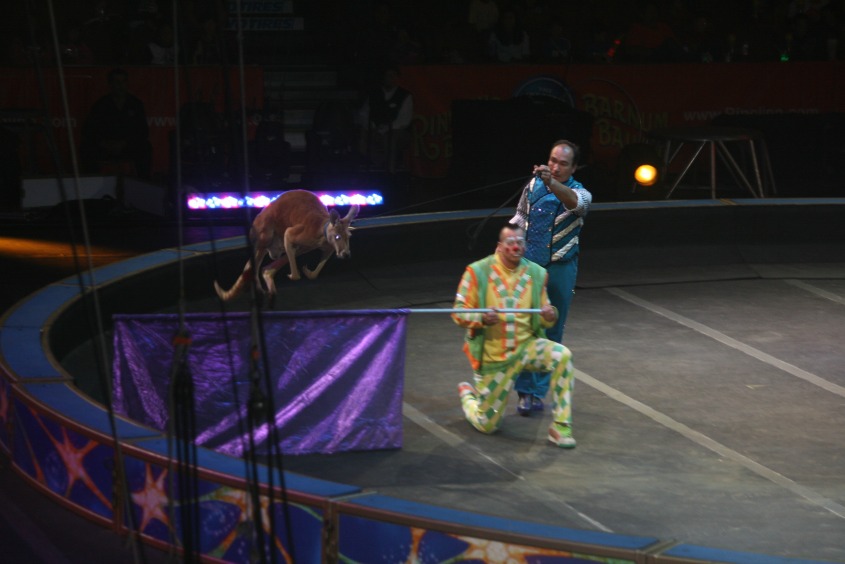 Some of the unique acts included:
China National Acrobatic Troupe from Beijing. They performed several impressive acts including balancing 20 people on two bicycles, fast-paced hoop diving and graceful Diabolo juggling skills
The Double Trapeze, especially designed for Ringling Bros., with the attempt of four consecutive triple somersaults in a row
 Big Cat trainer Alexander Lacey
Edge-of-your-seat Cossack Riders equestrian stunts
Globe of Steel motorcycle daredevils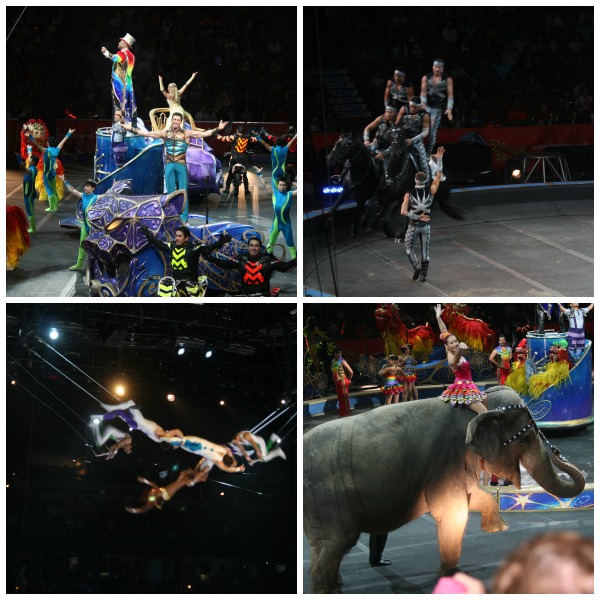 My favorite part of the show was watching Alexander Lacey, The Big Cat Animal Trainer. He was amazing! I felt extremely safe with the net they had down to protect the audience.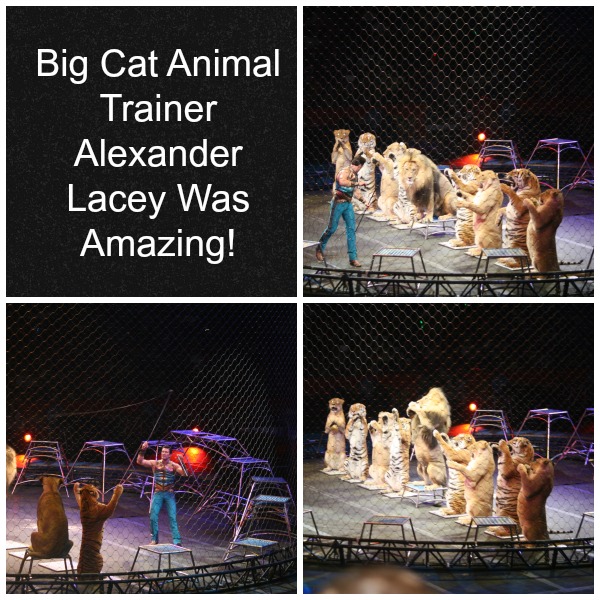 My kids had a blast watching all of the clowns performs and they gave out these silly clown hats to wear too! I am so glad for the memories that were made that night and I highly recommend this show to everyone.
When is Ringling Bros Performing?
You can still catch the circus in Anaheim  on the following dates:
WHEN: Friday, July 25 – Sunday, August 3
Wednesday, July 30 1:00 PM & 7:30 PM
Thursday, July 31 10:30 AM & 7:30 PM
Friday, August 1 1:00 PM & 7:30 PM
Saturday, August 2 11:30 AM, 3:30 PM & 7:30 PM
Sunday, August 3 11:30 AM, 3:30 PM & 7:30 PM
**All shows include Animal Open House and All Access Pre-Show
WHERE: Honda Center (2695 E. Katella Avenue, Anaheim, CA 92806)
TICKETS: Prices range from $20, $28, $42 (VIP), $75 (Front Row) and $125–$135 (Ringmaster Zone)
Tickets available for purchase online at Ticketmaster.com or HondaCenter.com, charge by phone at 800-
745-3000 or in-person at the venue Box Office.
*tickets may be subject to service charges, facility and handling fees