Last week Erin and I attended a media preview event for Disney on Ice at the Honda Center in Orange County, CA. We both took our 2 little girls, age 2, and they absolutely LOVED it! Not only did they sit still the entire performance, but they were engaged and captivated. Everything about this show was top notch and he attention to detail was impeccable. I was amazed at how intricate the costumes were and how well the dancers could skate in them. Some of these costumes, like the Ursula costume and the horse costume were big and bulky but they made it seem like they were wearing a sheet!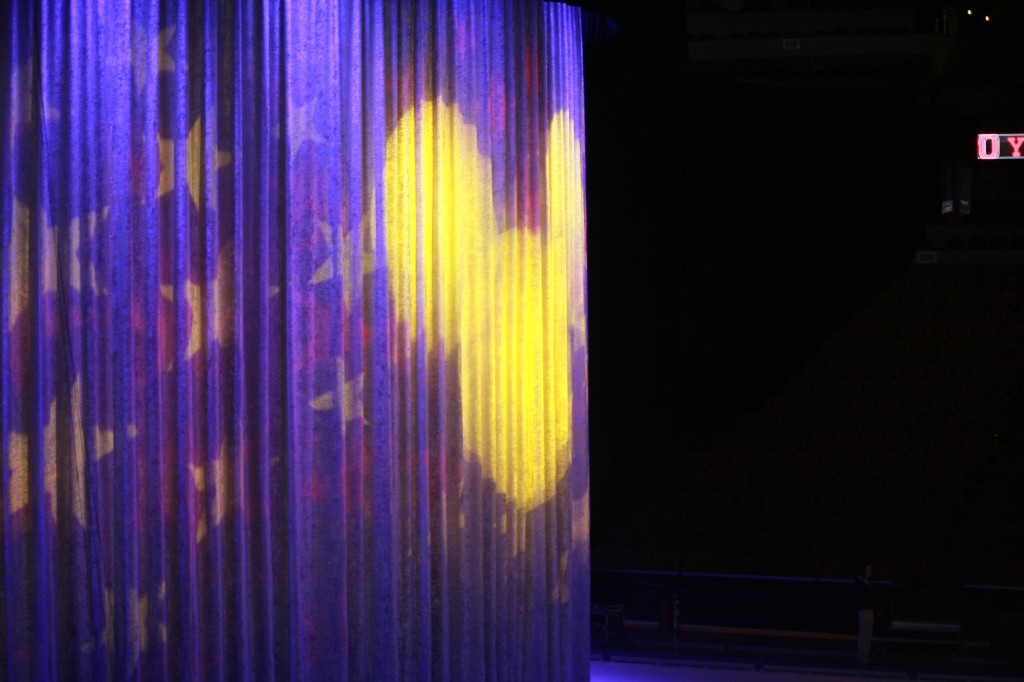 Before the actual show they have an entertainer come out and warm up the audience. They were selling all kinds of light up memorobilia and the food choices were plentiful. When the show starts it begins with Mickey and Minnie coming out for a performance. They introduce each set that is about to come out and really get the audience involved.

They used a lot of stairs in the show and I was really amazed at how well the skaters could manage them. Like I said earlier, the attention to detail in the costumes was so fun. If you look closely you can see that Pinnocio's legs are jointed.

Even the lightening was great! They had lots of fun projections on the ice!


Flounder came out to play as well as Ariel from the little Mermaid.



Can you believe there were two people maneuvering this costume?

Merida from "Brave"


Beauty and The Beast was my favorite scene! I loved the songs.

It truly was a magical evening. One we will definitely never forget!

For more information please visit http://www.disneyonice.com/ for showtimes and ticket information.