I had such a wonderful opportunity on March 19, 2014. I was able to participate at a Monster Jam® pit party  for the Monster Jam World FinalsSM XV, where many young Monster Jam® fans had the opportunity to make their dreams come true. The Make-A-Wish® foundation brought children to the  Monster Jam® pit at Sam Boyd stadium in Las Vegas, NV. These children had made their wishes to meet the drivers, see the monster trucks and get to ride inside! There were so many smiles that day for the children and their families.
Make-A-Wish Kids Meeting The Monster Jam Drivers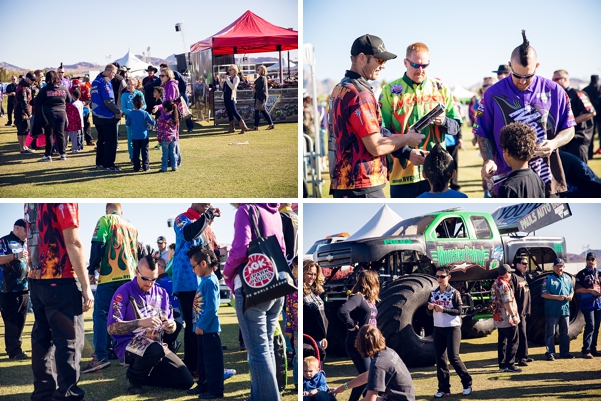 Autographs were collected on t-shirts, programs and picture frames. Kids and parents took pictures with the drivers and got to chat with them about the upcoming race.
Autographs Galore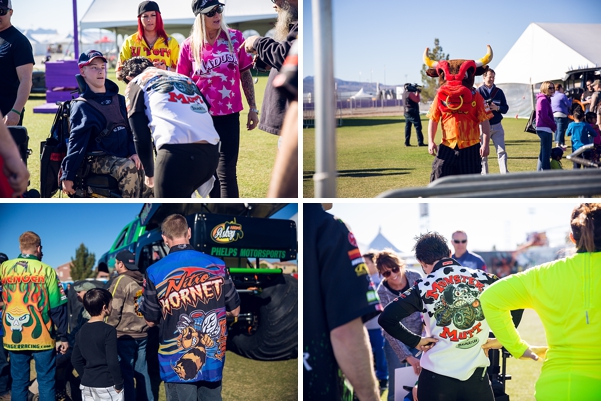 I had the opportunity to chat with the four-time Monster Jam® World Champion, Dennis Anderson (who created the legend of Grave Digger® back in 1982) and I got to admire his amazing truck! The Grave Digger is the world's best-known Monster Jam truck. It was a neat experience to chat with Dennis.
Dennis Anderson Grave Digger Creator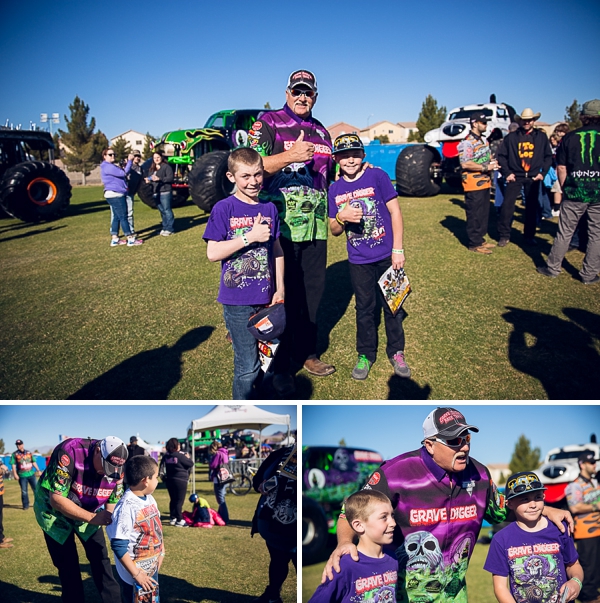 He first became involved with The Make-A-Wish® foundation in the early 1990s and not only does he meet with kids every time he comes to Las Vegas (this year makes year 15 I believe) but he takes kids around the Digger's Dungeon in his hometown of Poplar Branch, North Carolina. He shared a sweet experience where he had met a child once at aMake-A-Wish® event and he was able to meet with him again in the future because he was still fighting and going strong even in the event of his adversity. The child only wanted to keep being around Monster Jam® and their dream came true. Dennis has always been deeply involved in this charity work and in 2010, he won the Chris Greicius Celebrity Award from Make-A-Wish®  for his work with the children.
The famous truck itself….Grave Digger® was developed in the early '80s and what luck! The 2014 Monster Jam World FinalsSM, presented by NGK Spark Plugs, crowned a two-time racing champion: Grave Digger The Legend®, driven by Adam Anderson.
Grave Digger At Make A Wish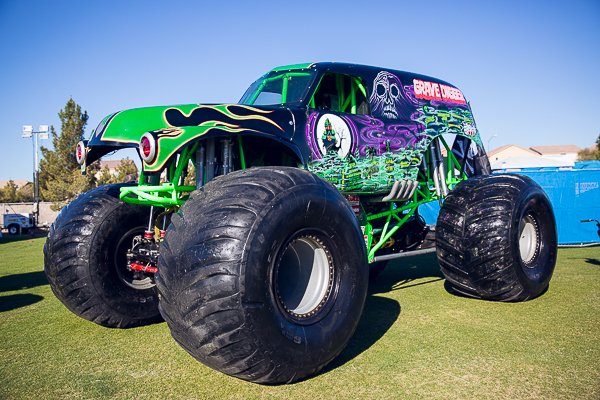 Another amazing driver I got to meet is the most successful competitor of the Monster Jam® World FinalsSM era, Tom Meents. He is the sport's only 11-time World Champion. It was truly a star struck experience! Created in 2003, Maximum Destruction®, better known as Max-DSM.
Maximum Destruction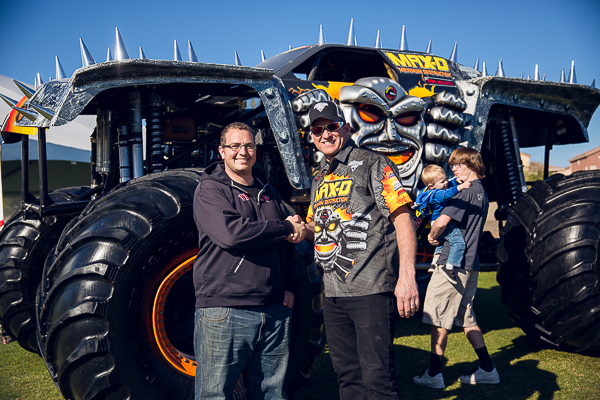 Take a look at these other fun trucks!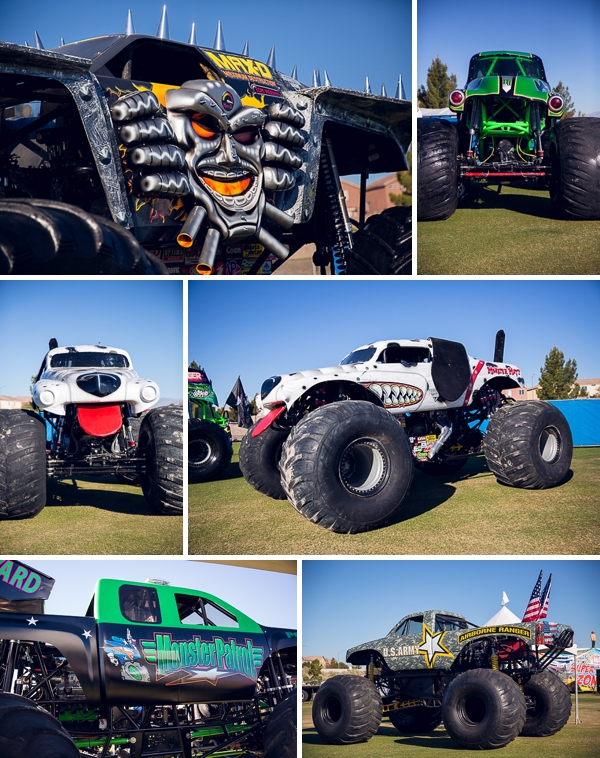 Wounded soldiers also made an appearance at the pit party and were just as excited as the younger fans to meet the cars and the drivers.
Wounded Soldiers

This experience definitely makes you feel young again! So happy I got to bring my husband along for the experience. A Monster Jam® fan himself, it was a wish come true for him as well. We can't wait for the World Finals next year!