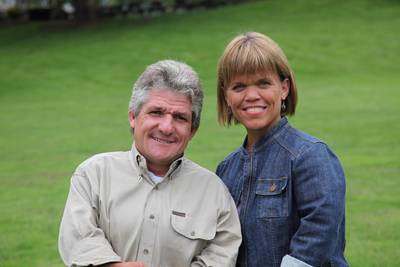 I am so excited! One of my most favorite TV shows is coming back for a new season! LITTLE PEOPLE, BIG WORLD. The Roloffs go back to their roots as children Jeremy, Zack, and Molly join Jacob at home for the summer, reuniting the family on the farm for the first time in two years. Matt and Amy will enlist the help of the kids as they expand the business and gear up for pumpkin season. All hands are on deck as the family works together to plan the most memorable weddings for four new couples who intend to tie the knot at Roloff Farms. This eight-episode season of LITTLE PEOPLE, BIG WORLD premieres Tuesday, October 29 at 9 PM (ET/PT).

This season will explore a familiar family dynamic with everyone back on the farm, providing viewers with an intimate picture of the Roloffs, a family they have grown to know and love over the past seven years. Patriarch Matt will be faced with some health issues that could put his ability to run the farm in jeopardy. And he, Amy and the children will also support one another as they deal with an upsetting diagnosis for another member of the family. Then, as the summer comes to an end and the kids head back to college, Matt and Amy find themselves alone once again reevaluating their relationship.
For More information visit http://therolofffamily.com/.