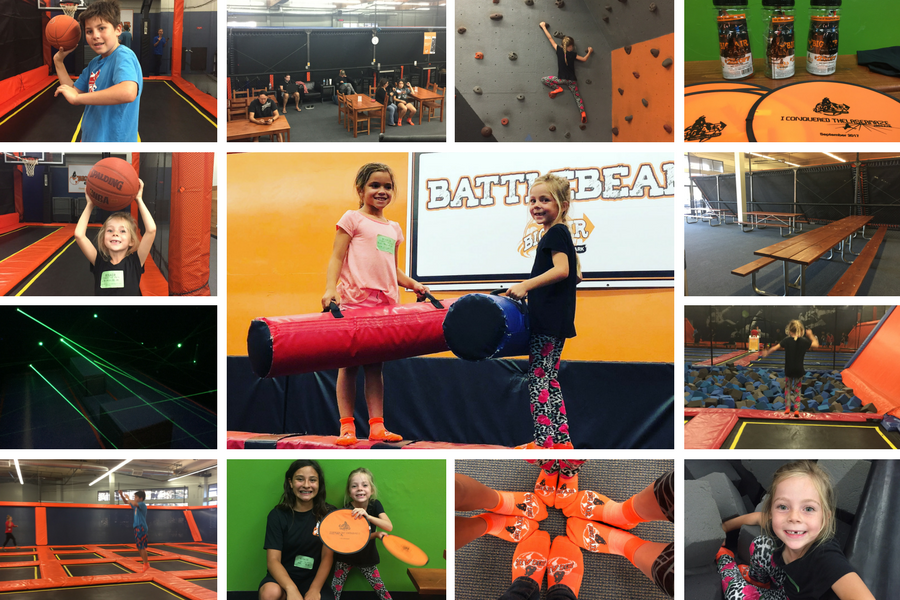 Big Air OC in Laguna Hills, CA has a brand new attraction called the "Laser Maze". This has replaced the bull ride and is the first trampoline-infused laser maze on the West Coast.
We recently visited and tried it out ourselves and we were super impressed! The maze is dark inside but the bounciness of it makes it super fun! The lights and sounds only add to the excitement and I love that both big kids and little kids can participate. My daughter must have done 3-4 rounds of this maze with her friend and they loved it!
I also felt that the queue to get in was run pretty efficiently and the kids were patient and followed the rules.
You can enjoy single and co-op modes, multiple gameplays, and more. A leaderboard will showcases all-time high scores, and all of the action can be viewed while waiting in line as digital monitors display a live feed of the action!
LASER MAZE CHALLENGE GAMEPLAY
Here's the challenge: make your way across a dark room filled with a dense field of lasers — without breaking any beams. Increasing the challenge even more, you're on trampolines! Welcome to the laser maze!
BEAM BUSTER GAMEPLAY
Designed just for younger participants, this game encourages participants to break as many beams as possible in just 30 seconds!
Big Air Amenities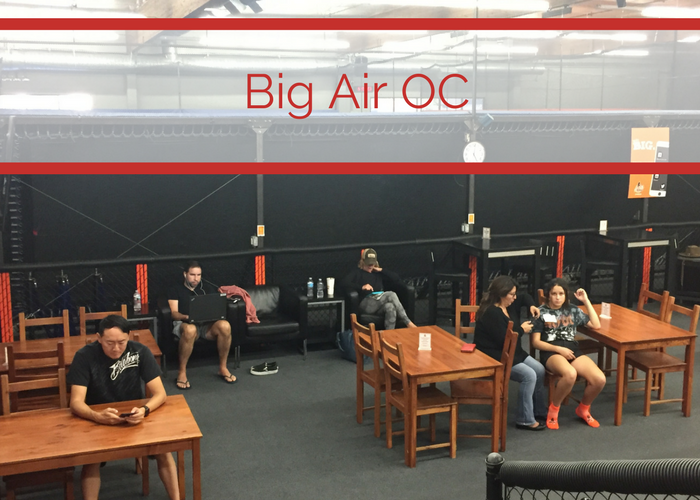 One of the convenient things about Big Air OC is that they have a special place designated for parent where they can relax while their kids play. This is probably a better option for older kids that can check back in with you every so often. There are comfy black sofas and many tables to relax at. They also have a small food court where you can purchase things like chicken strips, mozzarella sticks, Icee's, candy, chips and more! they also have FREE WiFi so bring your laptops and get some work done!
Party Area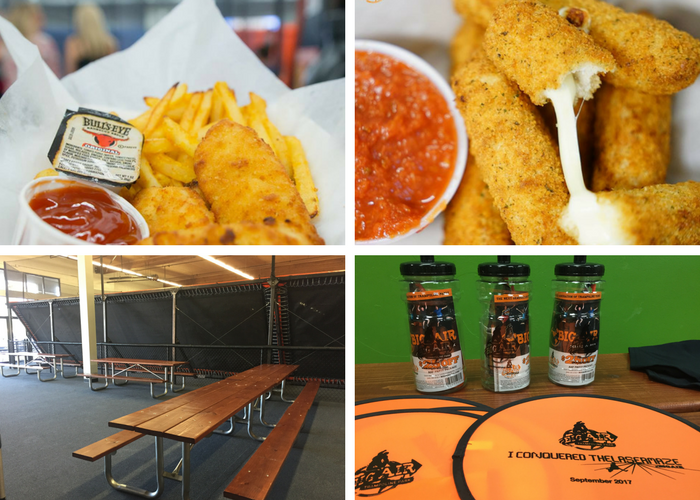 Thinking of having a party at Big Air OC? They have everything you will need to make your party a success! Huge open rooms, or smaller private ones, Pizza, party favors, appetizers, soda and so much more! It even includes invitations. Pricing is reasonable and can be customized to your needs.
Special Sessions
One of the things I love so much about Big Air is they are very inclusive. Every Tuesday from 3pm and every Wednesday from 1 pm to close they have a session for special needs kids where parents, siblings, aides, family and friends are all welcome to join in on the fun!
They also have have cosmic night where the lights come down and the DJ turns the music up and toddler time. where they can bounce with little ones and no big kids around!
For more information please visit Big Air on Facebook.

One lucky winner will receive Four one-hour jump passes to Big Air OC Laguna Hills Location.