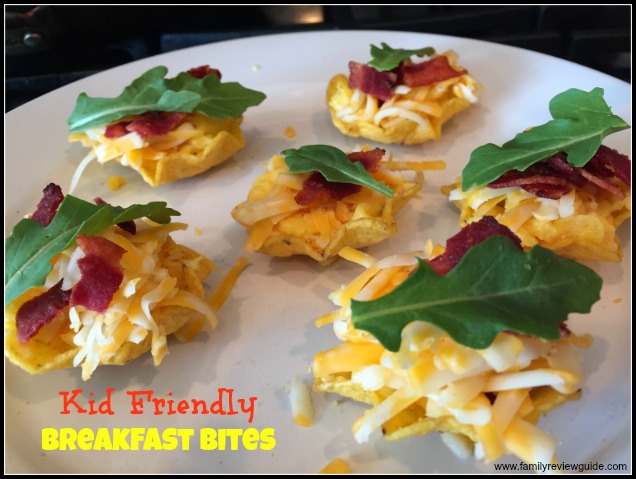 Getting my kids to eat breakfast in the morning is an uphill battle for me. None of my kids are morning people and when they do eat breakfast it is usually some kind of carbohydrate like a bagel or waffle or french toast. I prefer for them to have some protein in their diet before school and since they all love chips I found a solution to my breakfast woes.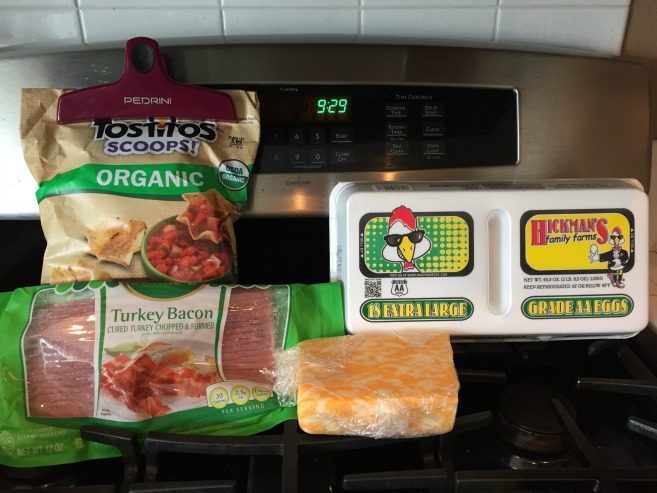 All you need is some corn scoops (we used tostitos brand), some eggs and some bacon. I was trying to go the healthy route so I used organic chips, and turkey bacon, but let me tell you these taste much better with regular bacon.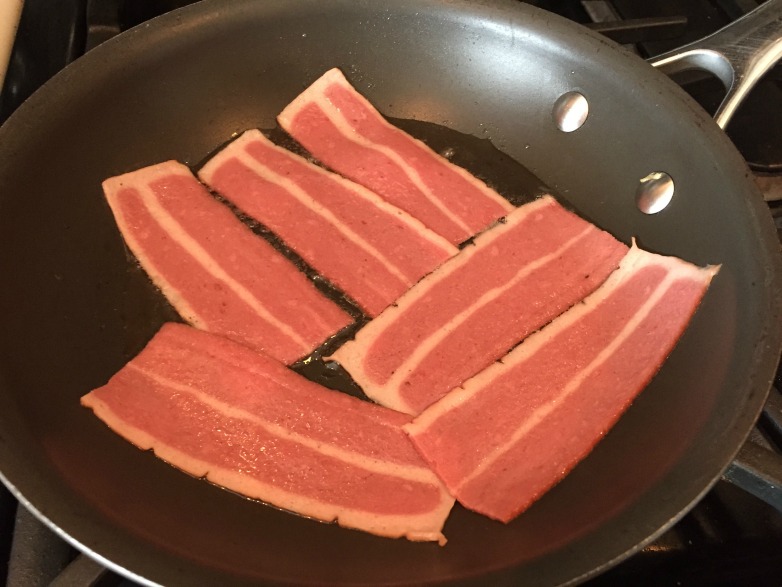 Start by cutting your bacon in half (it fits better and fries more evenly) Use coconut oil because it's really good for you. Fry it up and when it is done crumble it so it is in bite size pieces.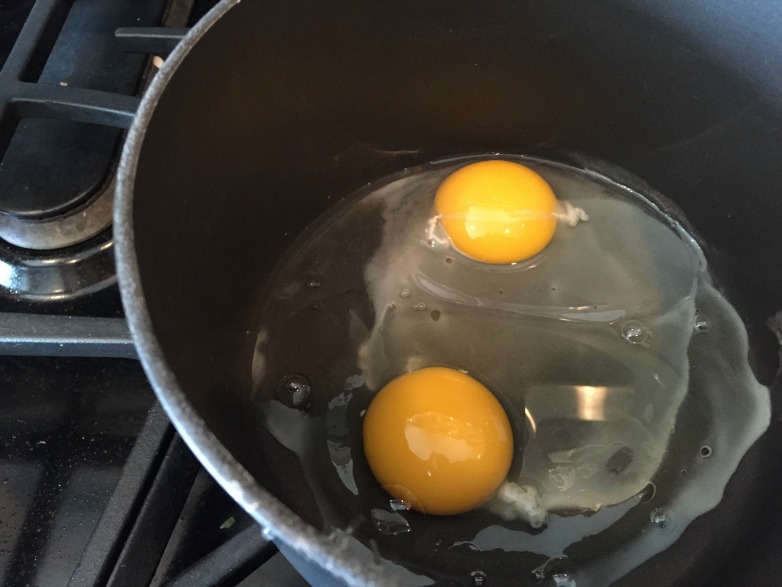 They start scrambling your eggs! I only used 2 eggs and it fed three of us. They key to perfectly scrambled eggs is a low flame, stir constantly, and pull of the burner every so often when you are stirring.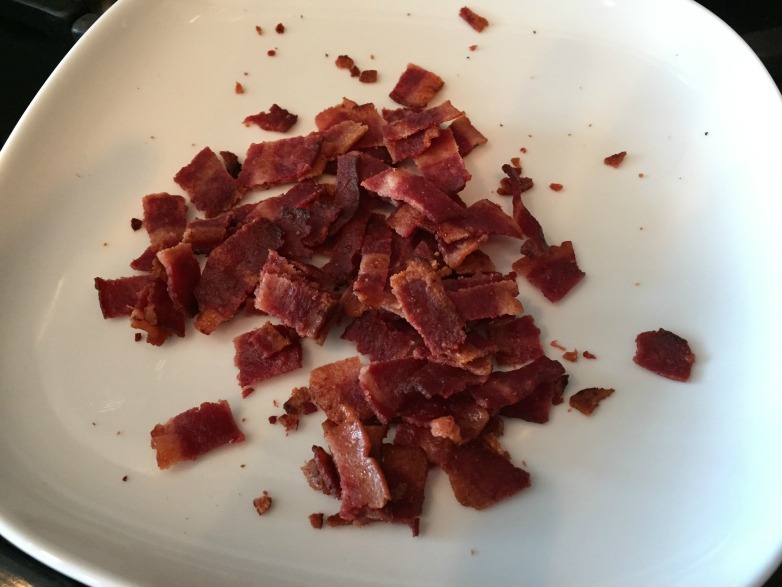 Your crumbled bacon should look like this.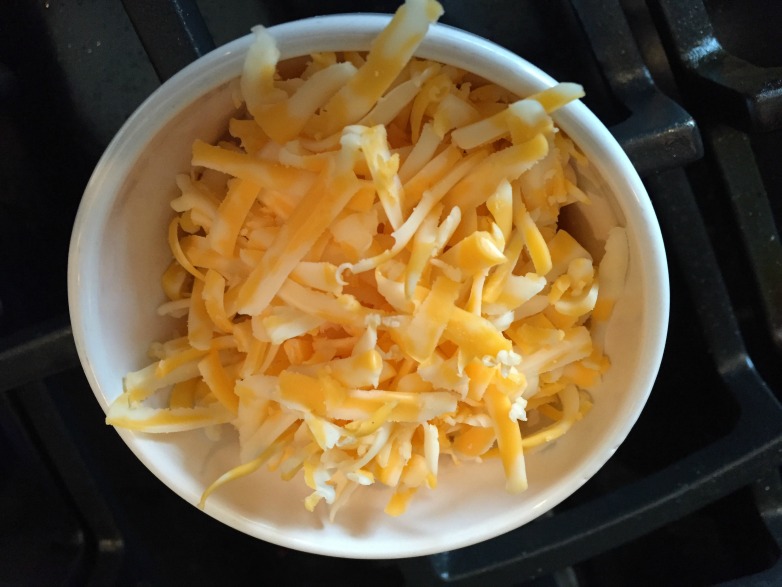 Now shred some cheese. I used a Colby jack blend but you can use whatever you like.
Instructions
Step 1. Arrange some corn chip cups on a plate.
Step 2. Fill each cup with some eggs.
Step 3. Top with shredded cheese
Step 4. Top with crumbled bacon
Step 5. Garnish with arugula or basil (both optional)