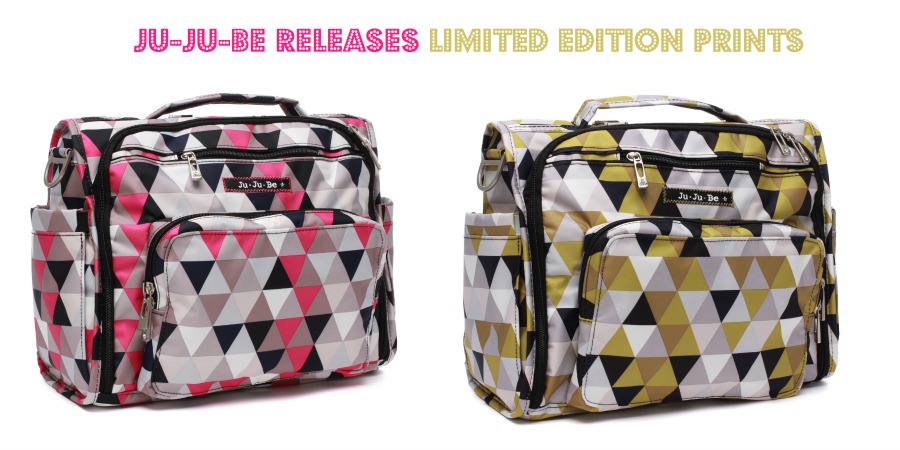 Ju-Ju-Be Releases Limited Edition Prints
 Look stylish and be the talk of the town with a Ju-Ju-Be bag! These hip and stylish bags are loaded with tons of features that every mom loves!
They recently released two new prints, 
"Olive Juice"
 and 
"Pinky Swear"
, that appear on numerous Ju-Ju-Be products that are now for sale exclusively at independent retailers nationwide.  For a list of retailers who sell Ju-Ju-Be products, visit 
www.ju-ju-be.com/store-locator/
"Ju-Ju-Be is thrilled to be exclusively debuting these two new prints at independent retailers across the US," says Tracie Schor, Ju-Ju-Be's VP Global Sales. "Independent retailers – and the customers who support them –are very important to Ju-Ju-Be. We want to encourage our loyal fans to shop local."
Both new geometric prints feature interlocking triangles for a modern and sleek design.  "Olive Juice" mixes greens with silver, grey, and black.  While "Pinky Swear" combines bright pink, with silver, black, and blush hues.