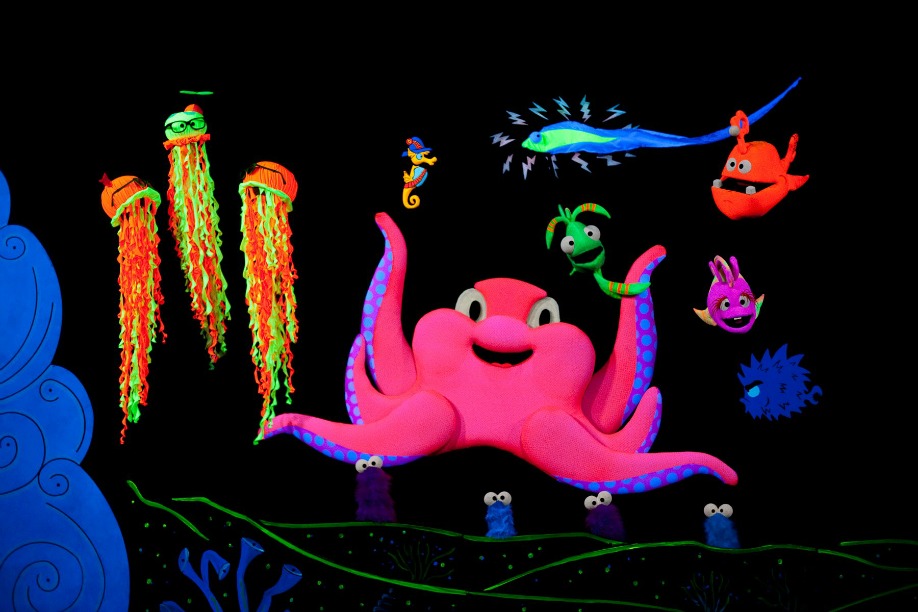 Photo Credit: Imaginocean
John Tartaglia's "Imaginocean"
About twice a year I like to immerse my children into the arts and expose them to different cultures. We visit various museums,  theater sand cultural centers. This year I have taken them to the opera and to a couple of show at the Segerstrom Center for the Arts in Costa Mesa. Over the weekend we saw a show by John Tartaglia called "Imaginocean". The show is a one-of-a-kind live black-light puppet show that takes you on a journey in a magical undersea adventure for kids of all ages. Tank, Bubbles and Dorsel and three best friends who just happen to be fish, and they're about to set out on a remarkable journey of discovery. And it all starts with a treasure map. As they swim off in search of clues, they'll sing, they'll dance, and they'll make new friends, including everyone in the audience. Ultimately they discover the greatest treasure of all: friendship.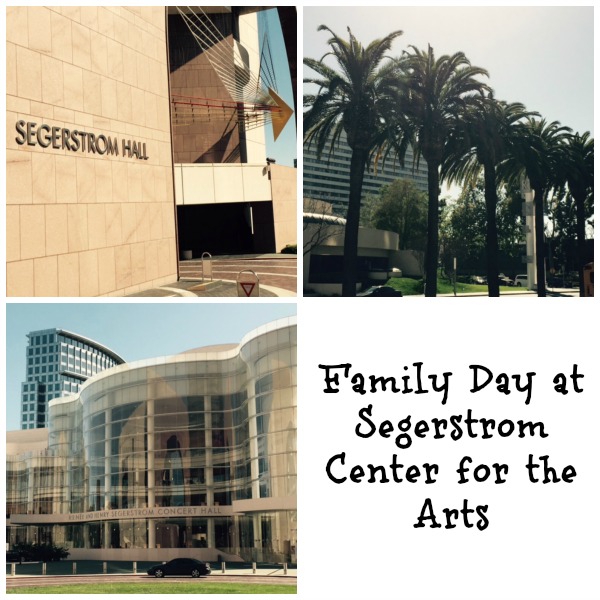 Speaking of friendships, my oldest son and my youngest daughter who are 8 years apart have one of the strongest friendships I have ever seen. They had so much fun seeing the show "Imaginocean" together. I could watch the two of them all day.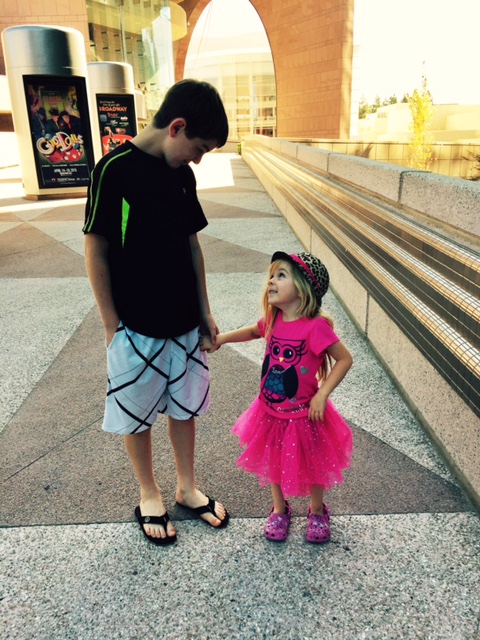 The show starts off with two fish on wall telling jokes. It reminded me of the muppets and we all had a good laugh.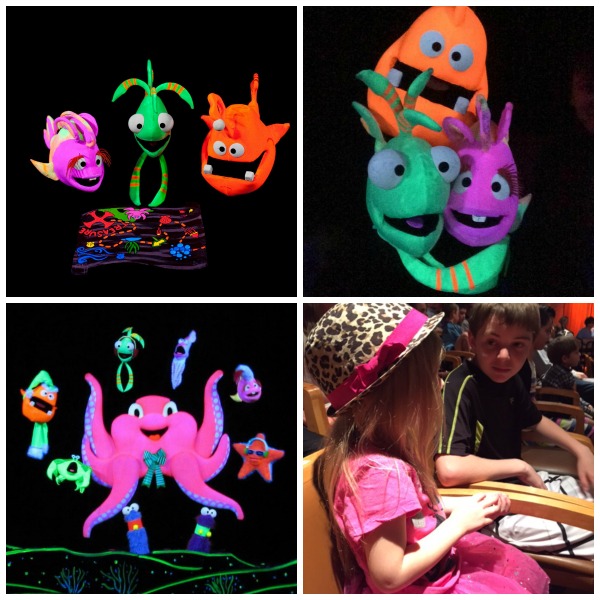 Photo Credit: Imaginocean
The songs in the show were all really catchy and the puppets were all colorful and captivating.  It was really impressive to not see any of the puppeteers at all throughout the entire show. Here is some interesting info about blacklights.
 Blacklight Facts about the show.
 

John Tartaglia's ImaginOcean is performed using a special art form called black light puppetry.
This technique uses black light also called ultraviolet light to highlight the puppets, props and nearby surfaces and cause them to glow and controlling what the audience sees.
The puppets, props and nearby surfaces are all coated colors which are very bright or florescent.
Black light allows the puppeteers, all of whom are dressed in black, to remain unseen while their glowing florescent puppets are fully visible to the human eye.
Black light isn't just used in entertainment. There are many other everyday uses for black light.
For more information about the show and which cities they are touring click here. or Visit them on Facebook and on Twitter.