Last month I threw a moving away party for some dear friends that moved to Oregon. There were several kids coming to the party so I wanted to have something to keep them entertained. Then I thought a bounce house would be perfect! I kept it a secret from our friends so they would be totally surprised when they arrived. After making a few calls I decided upon a company called Joey Jumpers.
When the day of the party arrived it started raining even though the forecast had said only 20% chance of rain. I was concerned that we might have to cancel it but Ted called that morning and assured me it would be alright and that they have only had to cancel a handful of time in all the years they have been in business. And he was right! The rain stopped shortly before they arrived!
We ordered a premium 4-in-1 jumper called "The World Of Disney". The coolest thing bout their website is you can watch a 3-D  video of what it looks like from the outside in. Click here to see what our looked like.

When Ted and his helper arrived they came super prepared. They even brought a tarp to put under the bounce house! They unrolled it, and then inflated it. I was also very impressed that they brought their own sandbags to use as weights.  I have seen so many companies use stakes and rope which  can be a huge tripping hazard.

Here is some video of the bounce house being inflated:
When it was finally inflated Ted went over some paperwork and rules with me and then all of the kids jumped in and went to town. They all had a blast playing basketball and going down the slide.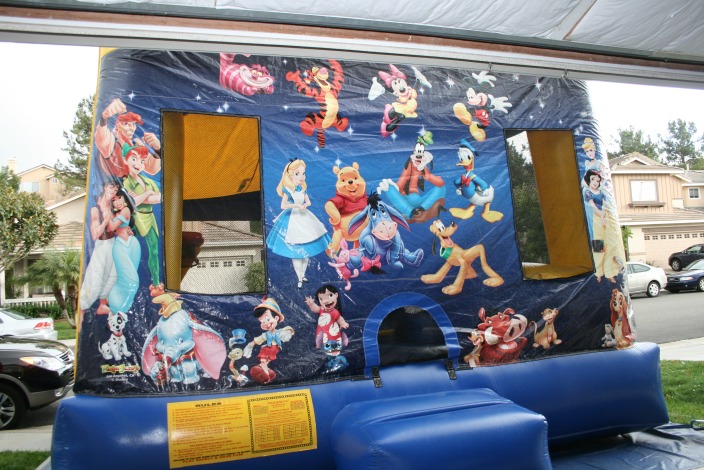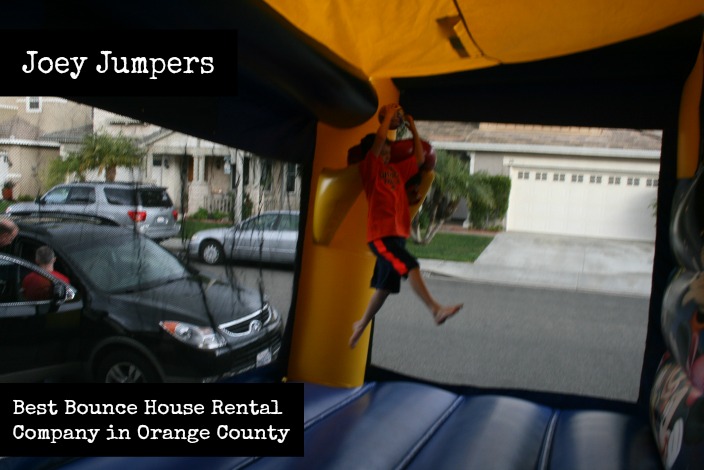 Joey Jumper Fun
There was so much room in the bouncer that we were able to play a few rounds of ring a round the rosey and my 7 year old was even able to practice his flips in there.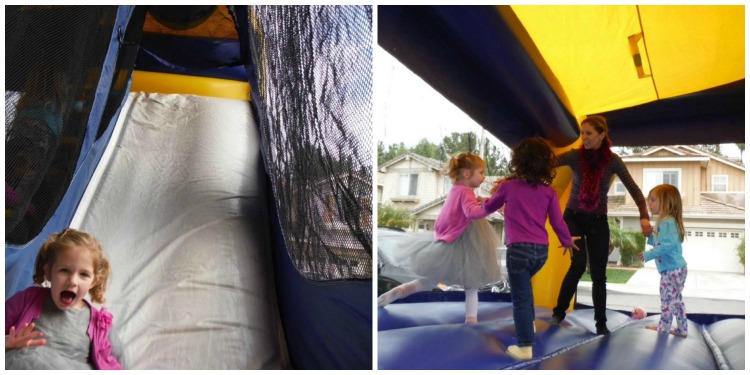 I requested to be the last pick up so we could use it for the night and boy did we sure use it. Even us adults had some fun jumping in it! They came around 8pm to collect it and in a matter of 15 minutes they were gone. All of my guests said they had a great time, the kids were entertained and Joey Jumpers made my party a success!
For more information visit www.joeyjumpers.net