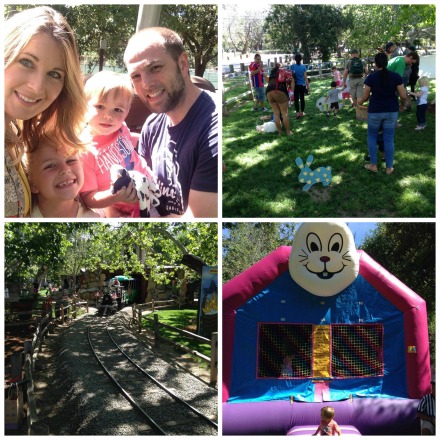 Spring is here and with it comes the Irvine Park Easter Eggstravaganza! This is quite the party and there is so much to do! As always, the train is a big draw for the kids and it is all decked out for spring. Along the way you get to tour the grounds and a history lesson! Plenty of snacks are available at the Outpost including fresh popcorn!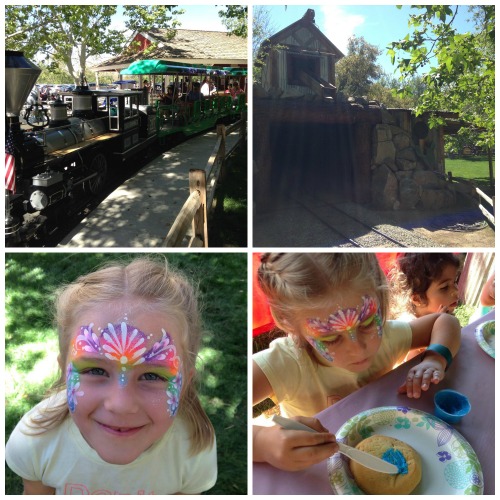 There are egg hunts scheduled throughout the day with anything from candy to tickets inside. There are also referees on hand to make sure every kid leaves with their fair share and a smile on their face! There are carnival games with a guaranteed prize (aka no tears!). Face painting is available and they are not too shabby.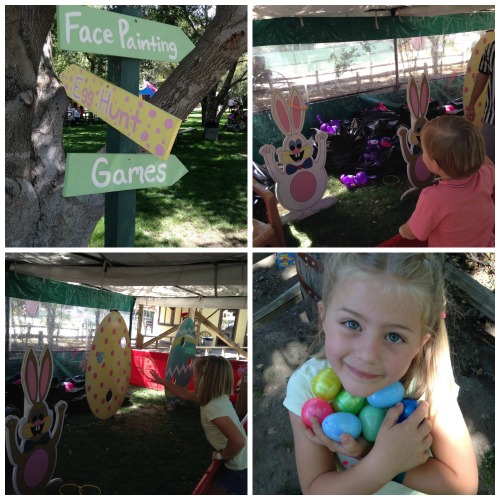 Cookie decorating was a hit. Edible arts and crafts? Yes, please! We bounced off some of that sugar in the Bunny Bounce House and boy did they need it! Then we got to see the big guy, I mean bunny. The Easter Bunny himself is there! So after all these fun activities, we even got to see the Easter Bunny and get a professional printed picture for only $10!You definitely won't see that price at the mall!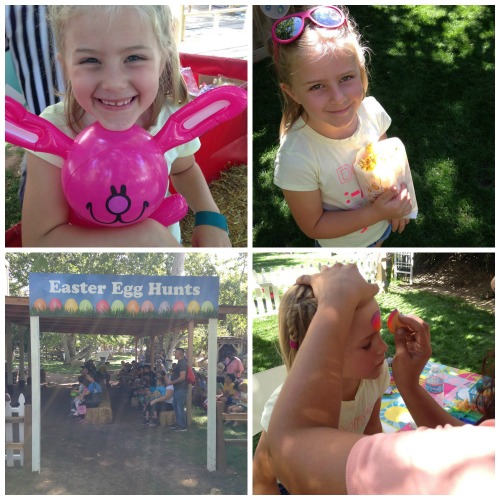 Although we went on a day that was scorcher, the area is so well shade, you would hardly notice it! The grounds were so festively decorated for spring and the activities made for happy kids. The prices made for happy parents and overall, it was just plain fun!
Irvine Park Railroad Info and Activity Ticket Giveaway
The Easter Eggstravaganza goes from March 14 through April 4. Don't miss out on the fun! For all our readers, we have a giveaway! Leave a comment to be entered to win a prize package of 8 tickets to Irvine Park Railroad. These tickets can be used towards any of the activities listed above. Enjoy!