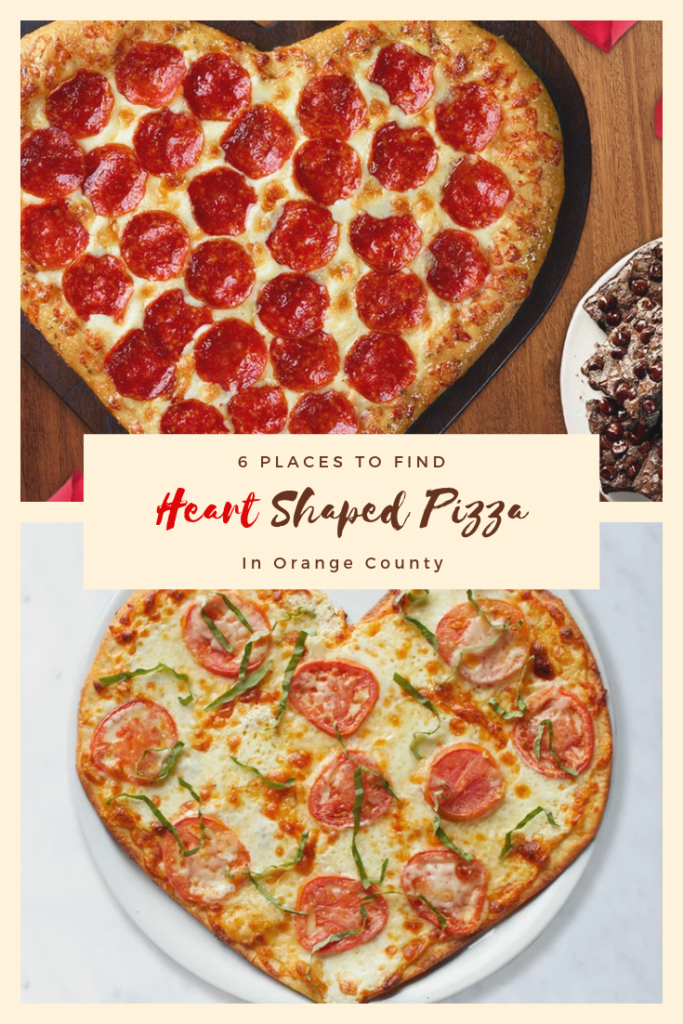 What better way to say I love you than with a heart-shaped pizza? Everyone knows the way to a man or woman's heart is through through their stomach so feed, it, fill it, and nourish it with lots of carbs. Here are 6 places in Orange county serving heart shaped pizza's this 2019 Valentine's Day.
1. Pizza D' Oro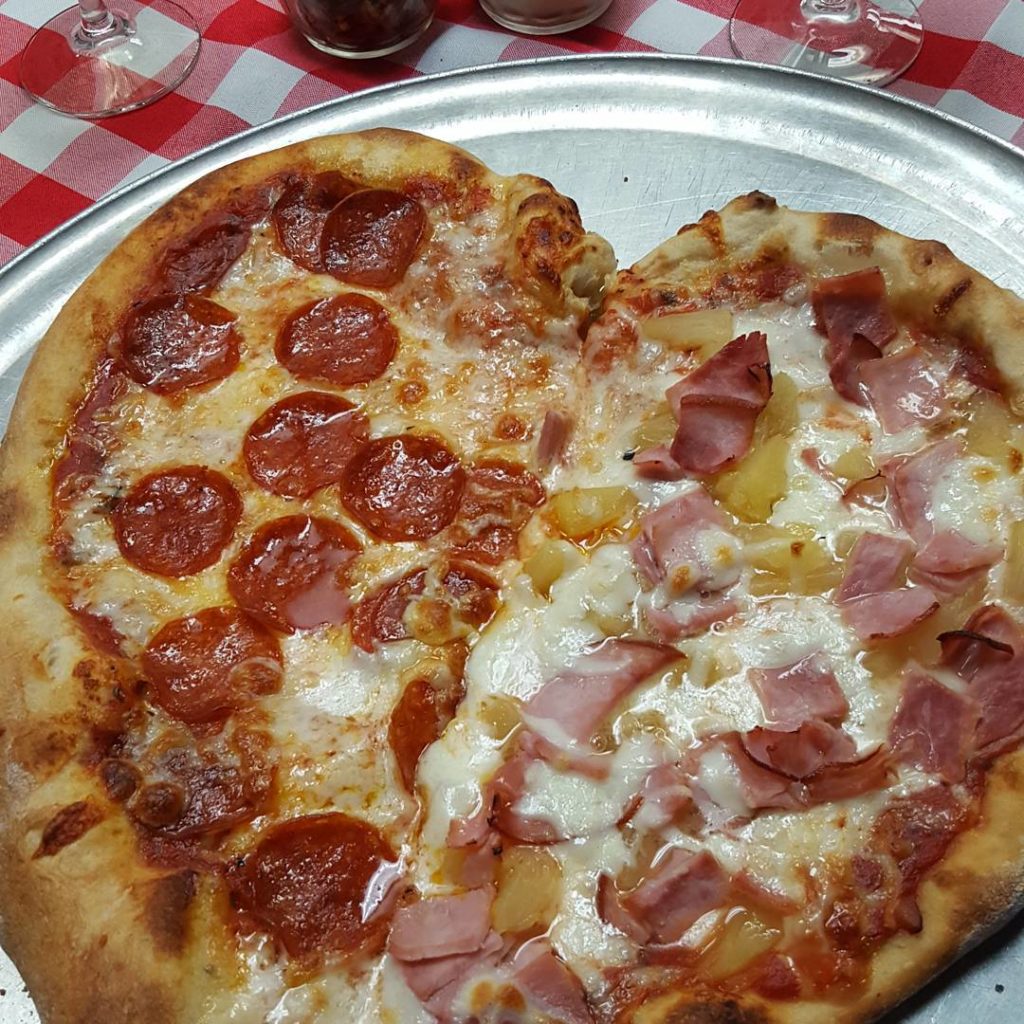 Since 1978, Pizza D'Oro has been shaping Pizzas into a Heart for Valentine's Day.  Unlike some pizza places, they do NOT use a heart-shaped pan.  They shaped the pizzas by hand and slide it directly onto the Hearth to bake the pizza Heart right.  Order any Small 12″  Medium 14″ or Large 16″ on Valentines Day and you will automatically get a Heart Pizza.
2. California Pizza Kitchen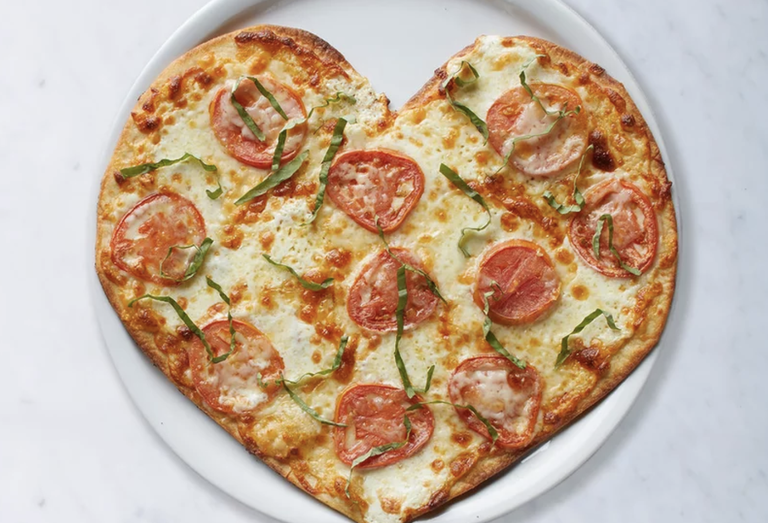 Treat your sweetheart to a fancy a heart-shaped pizza. They're at CPK Feb. 13-17.  Your favorite pizza comes in a heart-shaped crust for no additional charge. CPK also offers a "Sweet Deal for Two," which includes a choice of appetizer, two entrees and a dessert for $35; for an additional $12 enjoy two glasses of wine.
3.  The Pizza Store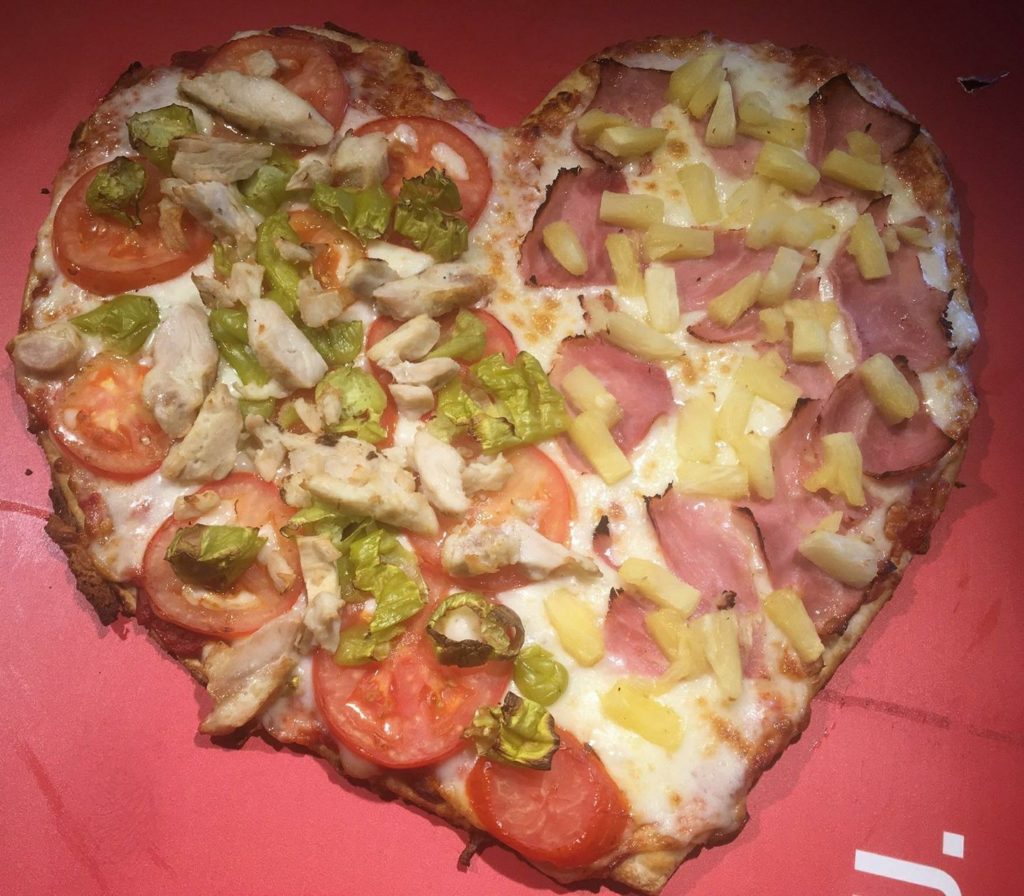 Happy Valentines Day from the Pizza store Laguna Hills, Order a heart shape pizza for your loved ones today and you can choose from all of your favorite toppings including Ricotta cheese, Anchovies bacon bits and more. They also have gluten free options for those that are gluten intolerant. You can also order panini's, pasta, wings and salad.
4. Pizza Hut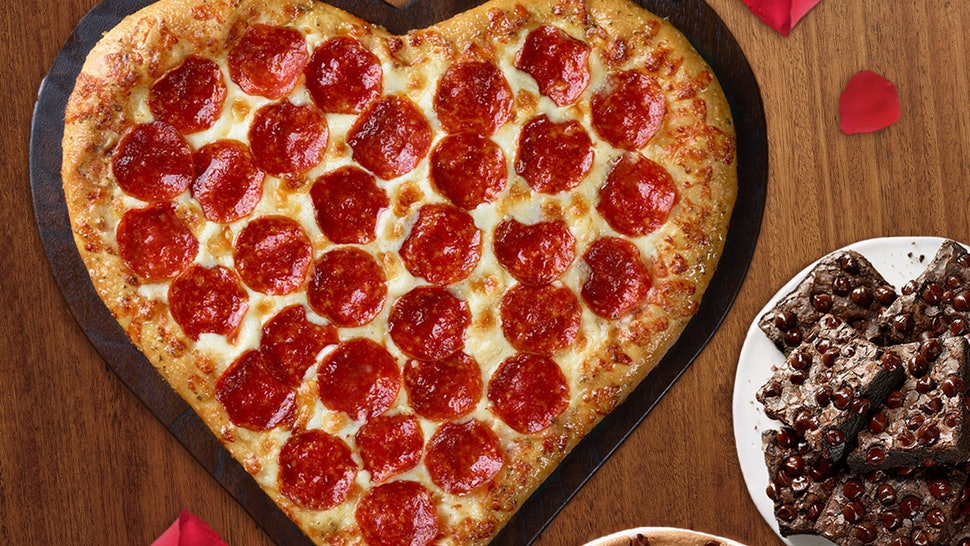 At participating Pizza Hut locations, A Valentine's Day Bundle will include one medium heart shaped pizza with 1-topping and your choice of HERSHEY'S Triple Chocolate Brownie or Ultimate HERSHEY'S Chocolate Chip Cookie. Grab bae or just a napkin and cozy up to pizza this Valentine's' day. The Pizza Hut Valentine's Day bundle is valid through Feb. 14. The heart shaped pizza will be unsliced so that it doesn't arrive … broken hearted
5. Fresh Brothers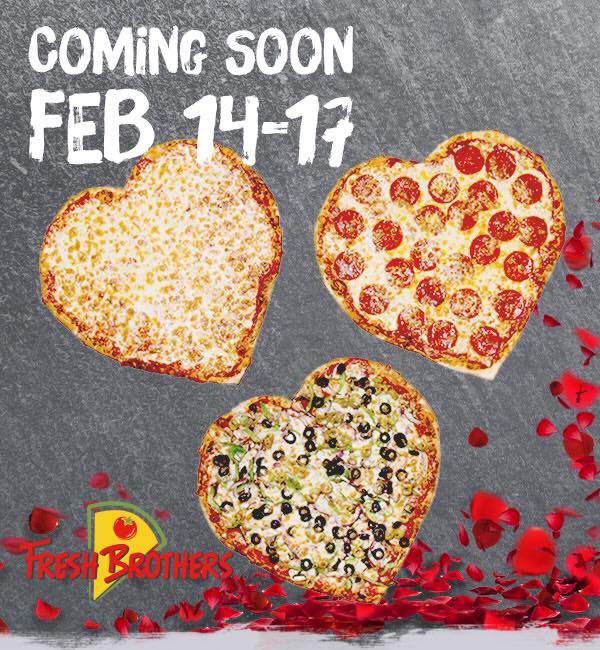 Roses are red, violets are blue, we love pizza, how about you? Get yourself a heart-shaped pizza From February 14th-February 17th. Prices start at $16.50. For dessert don't forget the sweet knots made with fresh dough, rolled in cinnamon sugar, drizzled in icing & served warm.
6. Papa John's
Papa John's is baking limited-time Heart Shaped Pizzas for Valentine's Day 2019. The seasonal pizza is a medium, 1-topping, heart-shaped thin-crust pizza that will cost you $11 (may vary). It's available through Valentine's Day, February 14, 2019. They're also offering a combo where you can get the Heart Shaped Pizza and an order of brownies for $16.