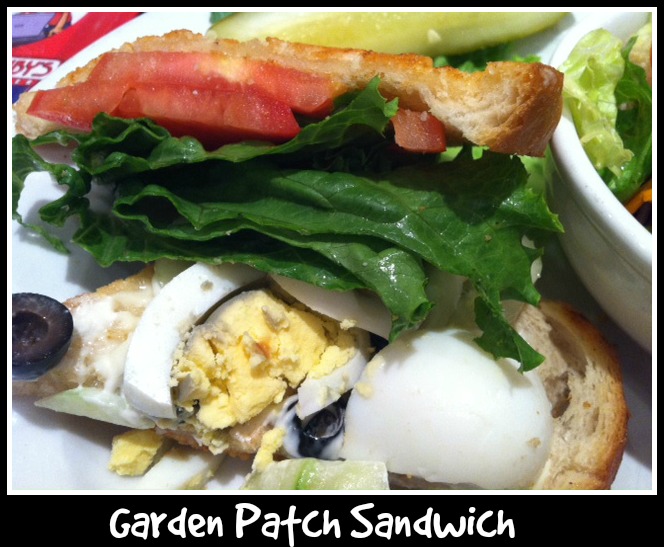 Garden Patch Sandwich Recipe
We have a restaurant here called Ruby's in California and they used to sell a sandwich that is no longer on the menu. Well, I have found a recipe from recipe goldmine for it and I wanted to share it with you guys. It's called The Garden Patch Sandwich and it is so delicious. It's light, crispy and satisfying! Enjoy.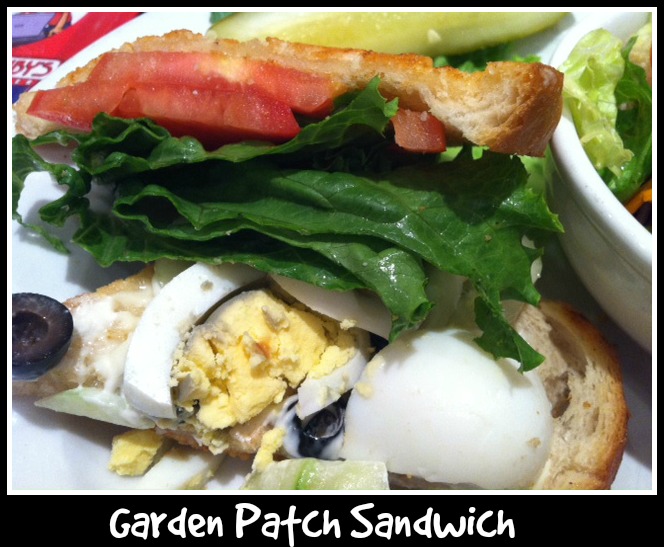 Garden Patch Sandwich Recipe
Ingredients
2

tablespoons

mayonnaise

1

hard-boiled egg

, sliced

2

tablespoons

sliced black olives

1

slice

tomato

¼

ounce

alfalfa sprouts

6

slices

cucumber

(1/4-inch thick), skinned

4

large spinach leaves Parmesan sourdough bread

2½-

inch

thick slices sourdough bread

3

tablespoons

margarine

1

ounce

shredded Parmesan cheese
Instructions
To make bread: Coat one side of each bread slice with margarine, all the way to the edges. Spread cheese evenly on a sheet pan. Place the coated side of each slice into the cheese, pressing lightly so the cheese sticks evenly to the bread. Stack slices with coated sides together on a plate. Cover and refrigerate at least 2 hours.

To assemble sandwich: Heat a non-stick skillet over medium-high heat (add a little butter or margarine if desired). Place bread slices in skillet, coated side down, and grill until golden brown. Remove from heat.

Spread ungrilled sides of bread with mayonnaise. Layer one slice with the remaining ingredients in the order listed. Top with second slice (grilled sides of bread go on the outside of the sandwich).
Recipe Notes
See more at: http://www.recipegoldmine.com/ccr/rubys-diner-garden-patch-sandwich.html#sthash.ko0sOZFB.dpuf
Read more at http://www.recipegoldmine.com/ccr/rubys-diner-garden-patch-sandwich.html#e15wJ1AjvAs4dCcb.99