This post is sponsored by all free clear but the content and opinions expressed here are my own.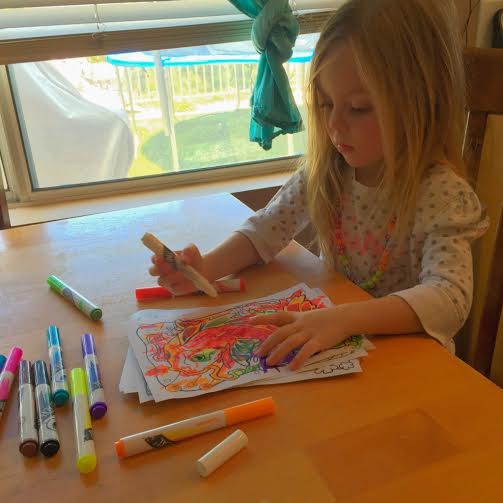 Crafts are a big part of my life. With a busy 4-year-old who only goes to preschool 2 days a week I have a lot of time to occupy during the day. So we craft a lot. With crafting comes mess and with mess comes stains and with stains comes laundry.
Fortunately all free clear has a great selection of detergent to keep my daughters clothes looking bright, crisp, and stain free. Paint is our number one culprit of stains, but I never have to worry because all free and clear makes everything simple so we can be free! Free from the irritants and allergens that get in the way of living life. What a relief it is to have all free clear on my side and in my laundry room!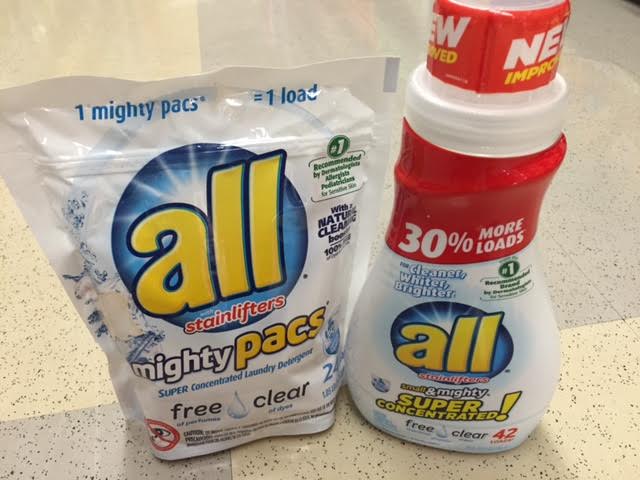 all free clear is the #1 recommended detergent brand by Dermatologists, Allergists, and Pediatricians for sensitive skin. It's tough on stains yet gentle enough for the whole family. Plus, it's safe for use in standard and HE machines. It rinses clean and has a gentle, hypoallergenic formula. Powerful Clean. Gentle on Skin.
all free clear is also 100% hypoallergenic.
There are several products in the #freetobe "all" product family:
NEW From the #1 Detergent Brand Recommended by Dermatologists Allergists and Pediatricians comes all® free clear liquid fabric softener, dryer sheets, OXI mighty pacs and OXI boosters. Use together to make fabrics cleaner, softer, and more comfortable against your family's sensitive skin. 100% free of dyes and perfumes. Gentle on skin. Safe for all washing machines. Find it in your fabric conditioner aisle!
The NEW OXI mighty pacs give you extra strength cleaning power for 30% less than Tide Free & Gentle pods. Each little mighty pac is full of the concentrated cleaning power of OXI with the gentleness of free clear, providing a powerful clean that's safe for the whole family.
The NEW OXI booster whitens and brightens clothes. It's safe on sensitive skin. It costs 15% less than the leading brand AND you can use it to remove stains around the house (it can be used on carpet, upholstery and patio furniture, just to name a few!)
• all® free clear detergent (liquid and mighty pacs), fabric softener and dryer sheets have received the National Eczema Association (NEA) Seal of Acceptance™.
• Products with the NEA Seal of Acceptance™ are those that avoid certain chemicals, dyes, perfumes and residues that are known to be unsuitable for use by persons with eczema or a sensitive skin condition.
• Blogger cannot indicate that all free clear is the only brand with laundry products to receive the NEA seal of acceptance.
• all free clear has only 9 ingredients, that's less than half the ingredients of Tide Free & Gentle
Craft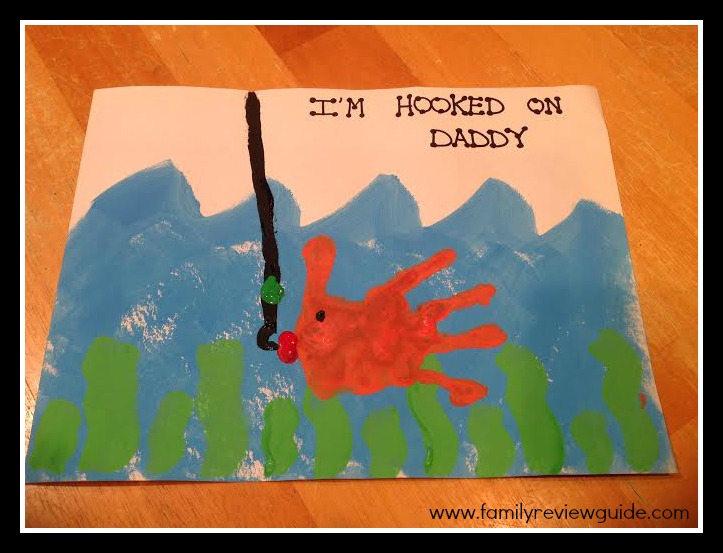 This week we worked on a Father's Day craft and  the entire project was paint based. We had so much fun getting messy and after we were done I just tossed my daughters clothes straight into the washing machine and tossed in one of the new OXI mighty pacs. They are small, lightweight and mess free. What more could a mom ask for?
Safety Guideline
As with any household detergent, keep out of reach of children
all free clear coupon
If YOU are wanting to try all free clear products, use this coupon for a $1 off your next purchase!
Thank you to all free and clear for sponsoring today's post. #freetobe
For more information visit all freeclear on Facebook